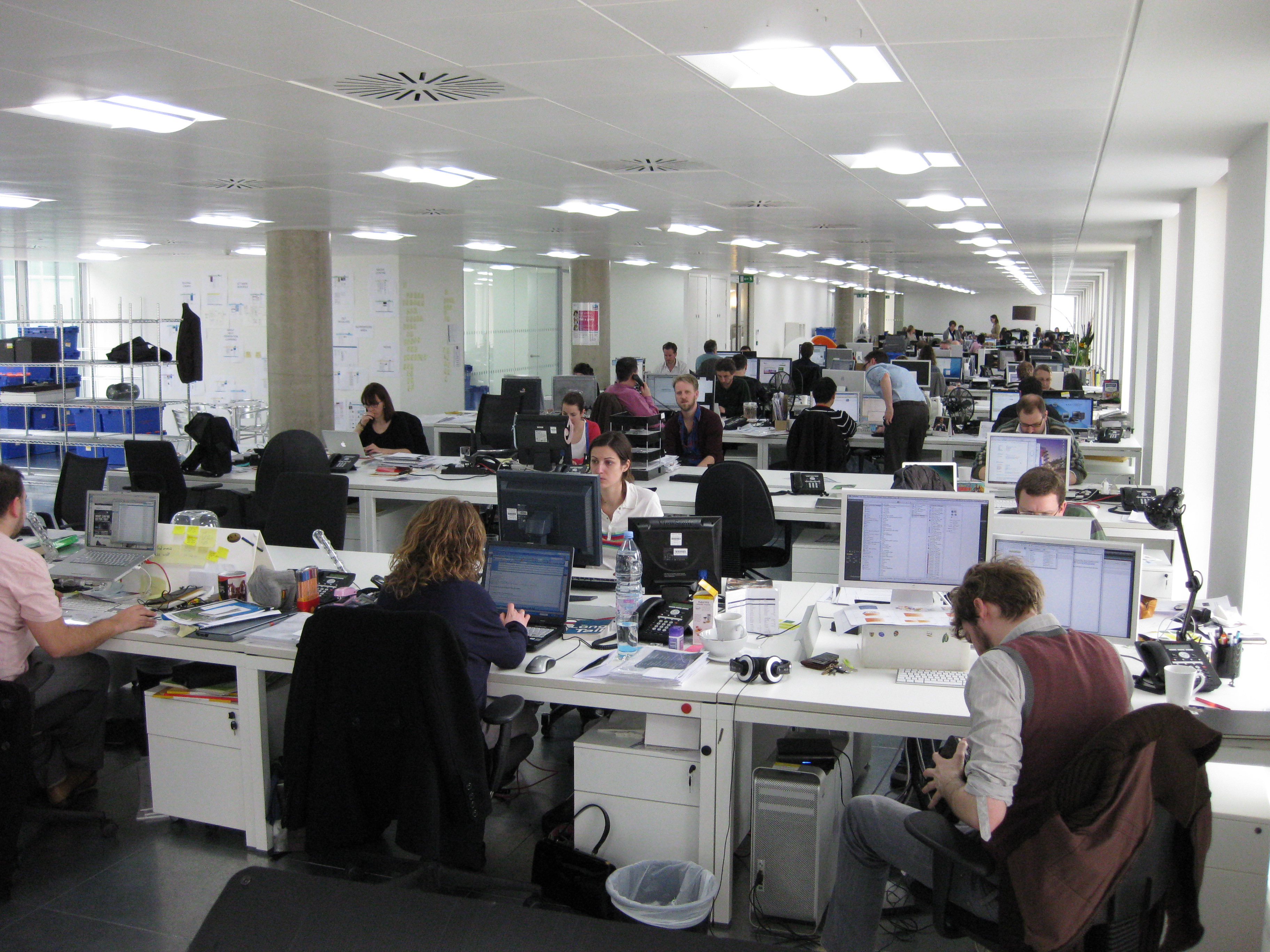 Educated employees are more likely to be engaged, productive, impactful members of any team, and the implementation of comprehensive training programs is proven to help businesses – both large and small – improve retention rates.
But there are several crucial, oft-unconsidered caveats to the above truisms of employee training: quality, accessibility, and opportunity. Unless you recognize and address these three concerns, your training program won't lower turnover. Worse, it may even increase it.
Below we outline easy ways to conquer these aspects of employee training using online learning.
1. Quality Matters
When equipped only with a small team and a limited budget, executives are forced to make the most of the meager resources available to them. In no aspect of the business world is this more obvious than employee training, where outdated materials stay in rotation months or years beyond relevance.
Fact is, many HR departments consider training for incoming employees to be little more than obligatory. They go through the motions with each new hire, all the while relying on low-quality resources, outdated content, and outmoded technologies. As a result, employees go through the motions, too – completing mandatory coursework without absorbing or appreciating it. A poor quality training program can even turn off a new employee so much that she starts considering her other options (and answering that recruiter's calls).
But according to leadership and development training provider Fierce, Inc., however, companies are expected to spend more time focusing on their people than they have in previous years. The company predicted that in 2015, companies would train beyond job-specific roles as company leaders partner with learning and development departments to train their own teams.
To keep up with trends like these, ensure your training program reflects the same high quality as your product or service. Utilizing a modern, cloud-based learning platform makes it easy to do that – even on a highly limited budget. When you can revise your content quickly and easily online, you can keep it consistently up-to-date and relevant without incurring additional costs.
2. Accessibility Breeds Use
Many companies – even those with rigorous, thorough training programs – shoot themselves in the foot by treating employee training like a "walled garden." By focusing on traditional training methods like in-person instruction and pre-scheduled webinars, they make learning into something employees can only do in a particular environment, in optimal circumstances: only in the office during the 9-5 workday, only at the scheduled time of the pre-planned event.
That kind of "synchronous" training has two negative consequences. One, it requires that employees take themselves off of business tasks – often at peak hours – to capitalize on education opportunities. Two, it doesn't provide staffers the opportunity to learn on their own schedules. The repercussions can lead directly to turnover: When hires can't get up to speed as quickly as they like, they get bored and seek outside opportunities.
Organizations are taking note of this. According to Training Magazine's 2014 Training Industry Report, 57.6% of company training hours were delivered with either blended learning methods or solely via online or computer-based technologies. This move towards self-paced online training is growing year over year, thus helping companies make high-quality training content available to employees. Companies should invest in a learning platform that enables staff members to log in from anywhere (in-office or remote) at any time (during on-hours, off-hours, and weekends) to learn at their own pace.
3. Opportunity Leads to Loyalty
The harshest truth of training and turnover is in many ways the most obvious: Only those employees who can see a way forward in their careers will stay with an employer. Otherwise, professional development can make them more employable by other firms. According to the Society for Human Resource Management, the cost of replacing employees is 150% to 250% of annual compensation, meaning companies need to find ways to boost loyalty among their workforce.
Luckily, training makes this concern easy for businesses to address. Building out an employee training program to include progressive, escalating coursework – coursework that ties directly to enhanced opportunities – can keep employees working toward new goals. (That means working toward new goals at your company, not at your top competitor!)
The "enhanced opportunities" afforded through training may be bonuses, raises, promotions, or other benefits, but they don't necessarily have to be direct incentives. The value lies in the relationship between training and outcomes: When sales employees gain advanced product knowledge, for example, they meet their quotas faster. Ultimately, offering employees ways to learn and grow within your company is the best way to keep them there.
{{cta|https://resources.schoolkeep.com/training-framework|https://uberflip.cdntwrk.com/files/aHViPTYzNjYzJmNtZD1pdGVtZWRpdG9yaW1hZ2UmZmlsZW5hbWU9aXRlbWVkaXRvcmltYWdlXzU4NjQxNDUwZjI5NmMucG5nJnZlcnNpb249MDAwMCZzaWc9M2FhY2QxNzllZTY3MDZlMmI0ZTZhZmZkNWE5NGE5ZjA%253D}}