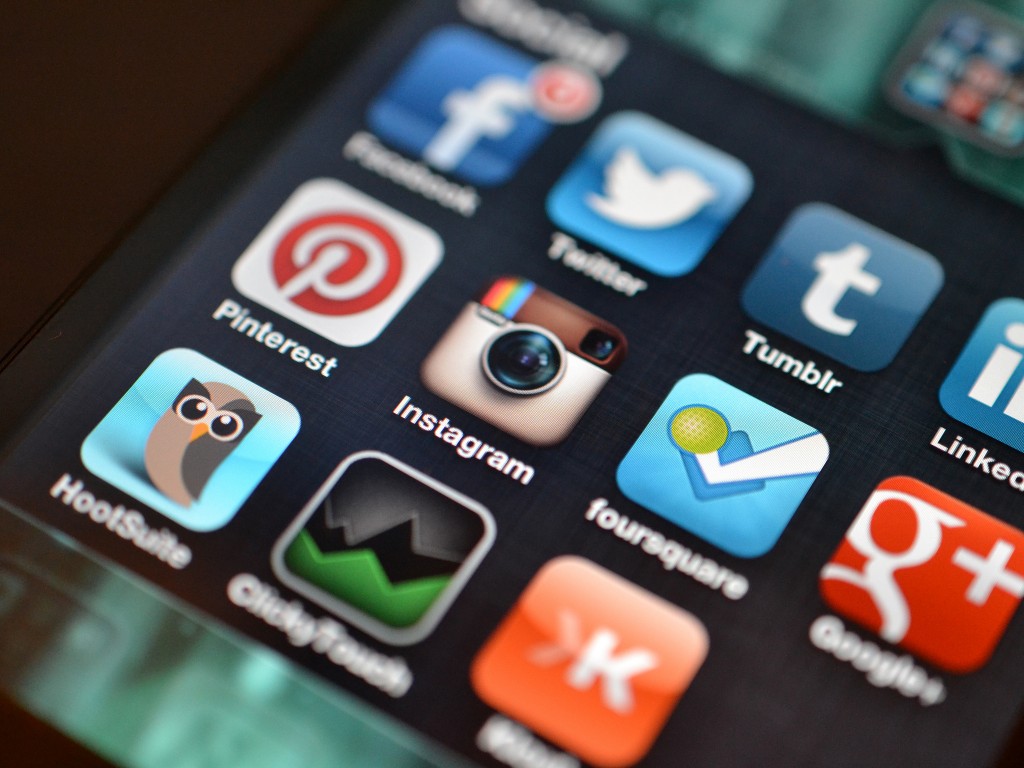 Are you looking for social media tools to help with your marketing?
We've compiled this list of 7 seven free social media tools to help you market your courses, so you can spend less time promoting and more time teaching. The tools on this list are responsible for driving social media success for online educators around the world.
Learn how you can use these tools to move your courses into the spotlight and get more student enrollments.
Hootsuite is a social media management system for brand management across popular social networking sites like Facebook, Linkedin, Twitter and Google+. The easy-to-navigate user interface takes the form of a dashboard, which gives you immediate visibility into all of your accounts.
Use Hootsuite to:
Schedule social posts to all of your networks in advance
Stream relevant hashtags
Listen to people talking about relevant keywords
Monitor what people are saying about your brand and respond instantly from within the app
For more information, check out The Beginner's Guide to Hootsuite.
Hootlet is Hootsuite's browser extension that allows you to schedule social posts as you browse. No more copy and pasting links and toggling between several webpages just to share an amazing piece of content with your audience. You can "auto-schedule" an article with just one click, seamlessly adding it to your posting queue.
Vibe is a freemium service where you can learn more about your students and contacts just by hovering over their email address. This is especially useful if you're teaching on SchoolKeep, where you retain access to your students' contact information.
What kinds of things can you learn about your students using Vibe?
Name
Location
Job
Social accounts (including Twitter handles)
Bio
Topics of Interest
Having this kind of information at your fingertips helps you connect with students across the web, build and manage better relationships, and create more highly targeted marketing activities.
Keep in mind that Vibe is only available as a standalone app for Mac OS users. Otherwise, you can install it as a Chrome extension.
Bit.ly is a link shortening service that allows you to take a long, unattractive hyperlink and make it shorter.
If you're using character-sensitive microblogging platforms like Twitter, an extra long hyperlink can be a nuisance. Not only does Bit.ly shorten your link, it helps you keep track of its performance.
Riffle by Crowdriff is another useful Chrome extension driving social media success for online educators. Similar to Vibe, it enables you be more informed about your social connections.
Here's what you can learn about your students with Riffle:
Whether they're a mobile user or not
What their Klout score is
What other social networks they're on
Average engagement per tweet
Top stats
Activity breakdown (average tweets per day, etc)
With this information you can make informed decisions about which marketing activities to pursue.
Followerwonk allows you to explore and grow your social network.

Things you can do with Followerwonk:
Dig deeper into Twitter analytics. Find out who your students are, where they're located and when they tweet.
Find and connect with new influencers in your niche
Use super actionable visualizations to compare your social graph to others
Easily share your reports with the world
Best of all, you can search for your target "student personas" based off keywords included in their Twitter bio. This allows you to curate mega lists of highly targeted potential students.
For example, if you're teaching a photography class and want to connect with people interested in photography, you could search all Twitter bios for the word "photography."
JustUnfollow will help you increase your followers on both Instagram and Twitter. You can use it to identify your recent followers, unfollowers, inactive followers or non-followers, plus a whole lot more.
This may not sound like much now, but JustUnfollow helps you take good care of your online reputation. Do you want to be the online educator following 1,000 people but only has 39 followers, or do you want to be the online educator with thousands of followers and a healthy follower/following ratio?
Social proofing is a big deal. Show your students you're someone worth following and periodically clean up your accounts.
This list is just scratching the surface. There are dozens of other tools driving social media success for online educators. Add your favorites to the comments!
{{cta|https://resources.schoolkeep.com/training-framework|https://uberflip.cdntwrk.com/files/aHViPTYzNjYzJmNtZD1pdGVtZWRpdG9yaW1hZ2UmZmlsZW5hbWU9aXRlbWVkaXRvcmltYWdlXzU4NjQxNDUwZjI5NmMucG5nJnZlcnNpb249MDAwMCZzaWc9M2FhY2QxNzllZTY3MDZlMmI0ZTZhZmZkNWE5NGE5ZjA%253D}}