The Internet is the steam engine of our time, so it's natural that we admire the expert programmer who can manipulate programming languages to push boundaries, the designer who works wonders with colors, shapes and typefaces, or the digital marketer than can use online technologies to influence the way consumers and brands behave.
These subject matter experts (SMEs) have in-depth knowledge from both a business and IT perspective, which they've traditionally used to enhance a company or organization's performance. These SMEs are commoditizing this knowledge by sharing real-world examples, best practices and tricks of the trades in videos, interviews, blog posts and forums.
In a 2012 EvoLLLution Research Report, 96% of respondents said ongoing education has a positive impact on job performance. Since a growing number of professionals are turning to online education in pursuit of career knowledge, it only makes sense that SMEs turn to the lifelong learning market online as both an additional revenue stream and a way to grow their personal brands.
More specifically, no one is better equipped to create this kind of educational content than expert programmers, designers and marketers, whose expertise literally grew alongside the Internet. While it's not unheard of, it's also not a widespread trend, so read on to see why online education is an ideal way to monetize your content if you're an on-the-fence SME.
Online education helps you leverage your expertise
As a subject matter expert, you may be taking a company public, founding a startup or working to help grow a startup between its Series A and B funding rounds. In other words, you wouldn't put these off to teach 20-30 students full-time.
Lucky for you, the opportunity cost of face-to-face teaching has risen while online education dramatically increased the productivity of teaching. Thanks to technologies as ubiquitous as hosted video content, SMEs can educate more students in an afternoon than they would over 15 years as a full-time teacher.
Neil Patel took advantage of this additional revenue stream early on. A consultant for companies like Amazon, NBC, General Motors and Hewlett Packard, Patel's digital marketing expertise helped him co-found Crazy Egg, Hello Bar and KISSmetrics, as well as launch Quick Sprout, a blog dedicated to thought leadership that also sells courses and educational videos to budding marketers and entrepreneurs.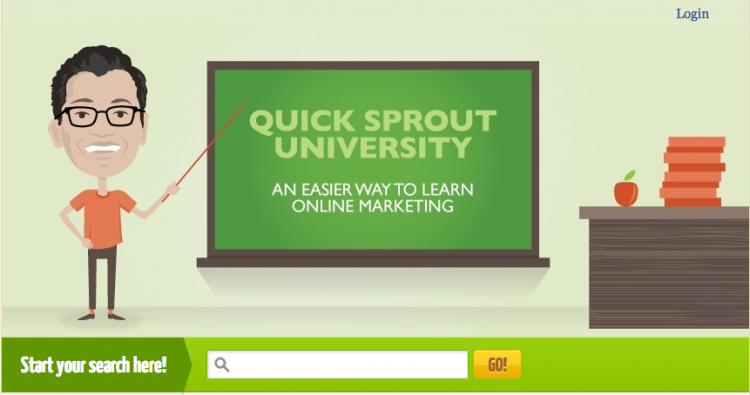 Check out Quick Sprout University at http://www.quicksprout.com/university/.
Opponents of online education say it makes for 'one-size-fits-all' education, and so it can't rival the classroom experience where education is presumably more flexible and lends itself to individualized student treatment. While no one reasonably expects that online education will substitute close mentor- and apprenticeships, we can argue that an auditorium college course is already mass education. Most courses and workshops are the result of decades of finessed knowledge taught groups of students over and over again, which makes for a large combined audience.
The best way to improve the quality of education is to increase the number of students taught by the best teachers, and online education is the most scalable way to do so. Neil Patel can carefully curate his educational content so that subscribers are consuming the best possible educational content created by one of the best in the digital marketing field. They can save it, implement techniques, go back to it, etc. It's not a one-time affair, unlike in-person educational experiences.
Online education helps you do more in less time
In advertising, 'effective frequency' is the number of times a person must be exposed to a message before a response is formed, or before exposure is considered wasteful. Repetition is common in education as well. Famous self-improvement guru Dale Carnegie once said you should "tell the audience what you're going to say, say it; then tell them what you've said."
Online students can control the amount of times they consume educational materials, and they enjoy doing so - according to Ambient Insight, the global market for self-paced online learning reached $35.6 billion in 2011, with revenues expected to exceed $51 billion by 2016. This means that as a potential educator, you can be concise, communicate effectively, and leave the repetition to your students, making online education a time-efficient, recurring source of revenue and audience-building for you.
Treehouse stresses self-paced learning as part of its value proposition. Learn more at teamtreehouse.com.
Online programming instructors and academies like Treehouse create concise and effective learning content their students can consistently return to. This kind of on-demand learning not only eliminates the time-costs of attending an offline class – commuting time, settling in to the a physical space, getting ramped up, etc. – but it stops requiring every customer to consume educational material simultaneously, which decreases the cost of the education consumed.
Online education grows alongside technology
One of the most common criticisms of online education is that it impedes collaboration, while the classroom environment encourages open discussion. However, this is a common misconception. Thanks to technology, collaborating online is easy, it can be done around-the-clock, and it can occur between instructor and student and among students themselves.
The collaborative nature of Mattan Griffel's renowned One Month Rails course on Skillshare helped spawn an entire Y Combinator-backed company, where students can learn Ruby on Rails, digital marketing and front-end development in 30 days. In online learning environments like Griffel's, improved forum functionality, the adoption of video conferencing technologies and other free-to-use group chats help students interface with teachers and other students.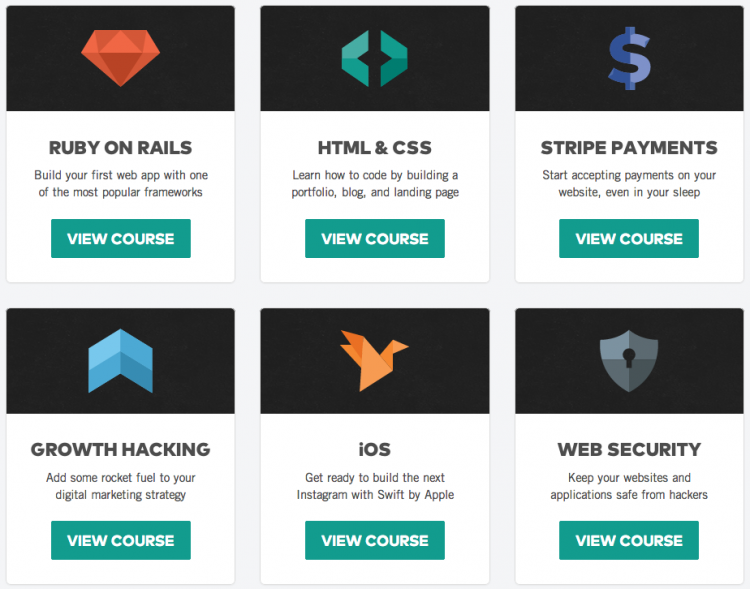 The new face of professional development, courtesy of One Month Rails.
There's a bit of a concern over computer literacy among students as well. However, most cutting-edge online education technologies require basic knowledge of browsers, search engines and social media. Given that US Department of Commerce numbers show 96% of Americans use new communications technologies as part of their daily lives, this shouldn't be much of a concern moving forward.
Major publications love to write about the future of online education for higher education or the corporate university, but what about the growing lifelong education market? It's up to independent educational entrepreneurs to define it by creating their online schools and rethinking the essence and purpose of the educational experience.
{{cta|https://resources.schoolkeep.com/training-framework|https://uberflip.cdntwrk.com/files/aHViPTYzNjYzJmNtZD1pdGVtZWRpdG9yaW1hZ2UmZmlsZW5hbWU9aXRlbWVkaXRvcmltYWdlXzU4NjQxNDUwZjI5NmMucG5nJnZlcnNpb249MDAwMCZzaWc9M2FhY2QxNzllZTY3MDZlMmI0ZTZhZmZkNWE5NGE5ZjA%253D}}