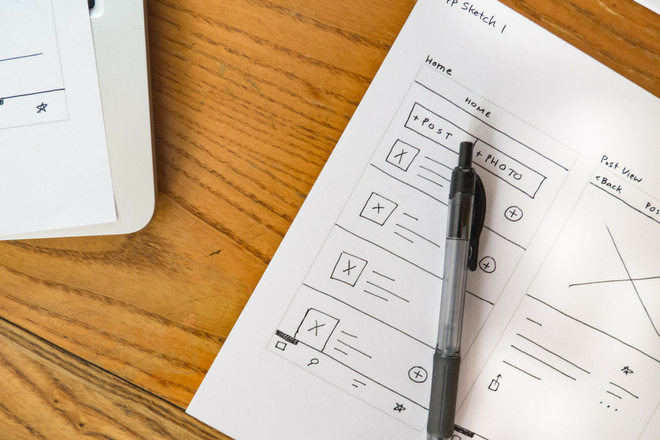 Think of onboarding as the "first date" with your prospect. If all goes well, you've set the stage for an extended and profitable partnership. If it doesn't, well, the chances of recapturing that prospect's attention stand pretty much at nil. That old saying still holds true even in today's cutting-edge SaaS world: You never get a second chance at a first impression.
That's why successful SaaS enterprises put tremendous time, effort and resources into developing a great onboarding experience for prospects. A complex process with many levers, onboarding strengthens your bottom line by attracting new users while also emphasizing the benefits of staying with your platform long term.
Related reading: How Conversion Barriers Can Actually Improve Customer Retention
Andrew Chen, who works with Uber's growth team, wrote in a recent blog about how mobile apps can do a better job at retention. He cites Quettra's assertion that 77% of users stop using the average app within the first three days of installing it. Although mobile app sign-ups and SaaS registrations are done for different purposes — one is done mostly for personal reasons, the other for business — the aim for both is to hook prospects for the long-term. Attracting a great number of signees goes for naught if they exit soon after registration.
But that alarming statistic can be reversed if the platform focuses on retaining users during those critical first days of usage. "Most of the leverage in improving these retention curves," Chen writes, "happens in how the product is described, the onboarding flow, and what triggers you set up to drive ongoing retention."
As you begin thinking about your own onboarding process, consider how these experts approach onboarding design.
Review how others do onboarding
Study how consumer apps and B2B SaaS products design their onboarding experience. Many examples exist, everything from the Uber App and Pinterest to LinkedIn and Dropbox. Some you may have already onboarded.
Take a closer, critical look. As you onboard those platforms, take note of what they do well and what gave you pause. That's a good first step in mapping your onboarding process.
There's no one way to do onboarding
Onboarding takes many forms, so you can vary its structure based on how you want to approach prospects.
Instead of asking for registration right from the start, guide users through the software's features. This tactic works well with prospects who prefer a less hard-sell tactic. It also provides an opportunity for your company to tout its value proposition. Once you make your case, the prospect will be eager to sign up. This "show then ask" approach must include a strong CTA (call to action).
Related reading: How Conversion Barriers Can Actually Improve Customer Retention
Conversely, you can have prospects complete the registration and account setup first. This drives users to launch the solution immediately — with revenue generated just as quickly. Just be sure to craft a user-friendly onboarding experience so the user doesn't hit any snags in the process. For this method to gain traction, your value message needs to be prominently displayed throughout onboarding as well.
Related reading: These 7 Metrics Tell How Effective Your Onboarding and Training Are
Simplify onboarding
Your users must provide a certain amount of data during onboarding. Yet at the same time, you want onboarding to be frictionless and relatively quick.
To streamline the process, focus on only the most pertinent information. Weed out any unnecessary forms or questions. Having to slog through screen after screen of questionnaires only serves to frustrate prospects, making it more likely they will jump off before they are formally registered.
Combat onboarding fatigue by indicating how many steps there are in the registration route and where users stand. By doing so, they feel a sense of accomplishment by successfully completing the steps. They also know how many more steps are involved, so they can judge the time it will take to completion.
Some experts advise having prospects sign up via their social media handles, such as Facebook, Twitter or Google. As explained by Nate Munger, senior customer advocate at Intercom.io, "Social login offers users one-click sign up. It lets them create an account with pre-existing social profiles."
Personalize onboarding
Prior to steering the prospect into full-on onboarding, personalize the process by asking what they want to use the solution for and their standing within their organization. Does the prospect work in their organization's marketing or operations department? Present several options that closely match who they are.
Unearthing this buyer persona data allows you to tailor the onboarding process and value proposition to the specific user. Once a prospect clicks onto his or her "persona," they're directed to the features most applicable to their needs. Personalized onboarding further indicates that your organization views each prospect as a distinct entity with special challenges your solution can solve. It's not a one-size-fits-all proposition.
Test your onboarding with "real-life" users
Your IT department or outside software developer probably has designed the onboarding process. That's how it should be. And, naturally, your IT experts will breeze through the process. But they're not "real-life" users.
Just prior to launching, pilot test it with the type of prospects you want to attract. Chances are they may not be tech savvy or Apple Store geniuses. Unlike your IT specialists, prospects can provide a "real life" perspective on what they encounter as they progress through onboarding. They'll point out steps that could be smoothed out or made more intuitive for the average user.
Don't onboard 'em and then forget 'em
Once a prospect has come fully aboard, send a welcome email. But don't stop there. To convert those new users into long-time, revenue-generating partners, any follow-up communication should focus on having the user undertake a specific task. Avoid a spammy "Hi, how are you?" or "We miss you" email. Such vague and general emails will likely fail to produce any action on the part of the user.
Rather, ask the user to add his or her colleagues to the platform or request more data. Have them sign up for a new feature that can enhance their productivity and workflow.
Related reading: How Companies in the On-Demand Economy Are Embedding Provider Training Into Their Platforms
Keep the user journey in mind and monitor the user's progress along the way. Use email and other communications to propel the user to reach major milestones in the user roadmap, thereby increasing your value to the user and upping the likelihood of retention.
Include training in onboarding
As the user travels through onboarding, have brief instructional tips at the ready. These tooltips pop up as the user moves through each step, offering guidance and providing any instruction if needed. These can take the form of a short video, animation or the ability to chat with a specialist.
Ty Magnin of Appcues recommends constructing "action-driven tooltips," which ask the user to complete a form or check a box before moving to the next step. "If you're looking for a way to capture information," he writes in this blog, "or there's a feature you really need users to understand, that might be the way to go."
Motivate through onboarding
Successful onboarding distinctly displays your organization's value proposition and how your solution solves the prospect's business challenges. You can use the onboarding process as a motivational tool.
In addition to a user-friendly experience, your onboarding ladder must lead up to the "aha" moment when the prospect realizes how your platform benefits them, either through higher productivity, efficiency or profits. Know what your prospect's goals are — why they want to use your solution — and show him or her how your platform helps them attain that goal. Accomplish this with brief tutorials on the software or case studies from other users.
Once they clearly see your value proposition, they're primed to complete onboarding. And like a great first date, you've created the basis for a long-term, satisfying partnership.
Ready to uncover the hidden opportunity in onboarding? Get our eBook and learn our roadmap to success.