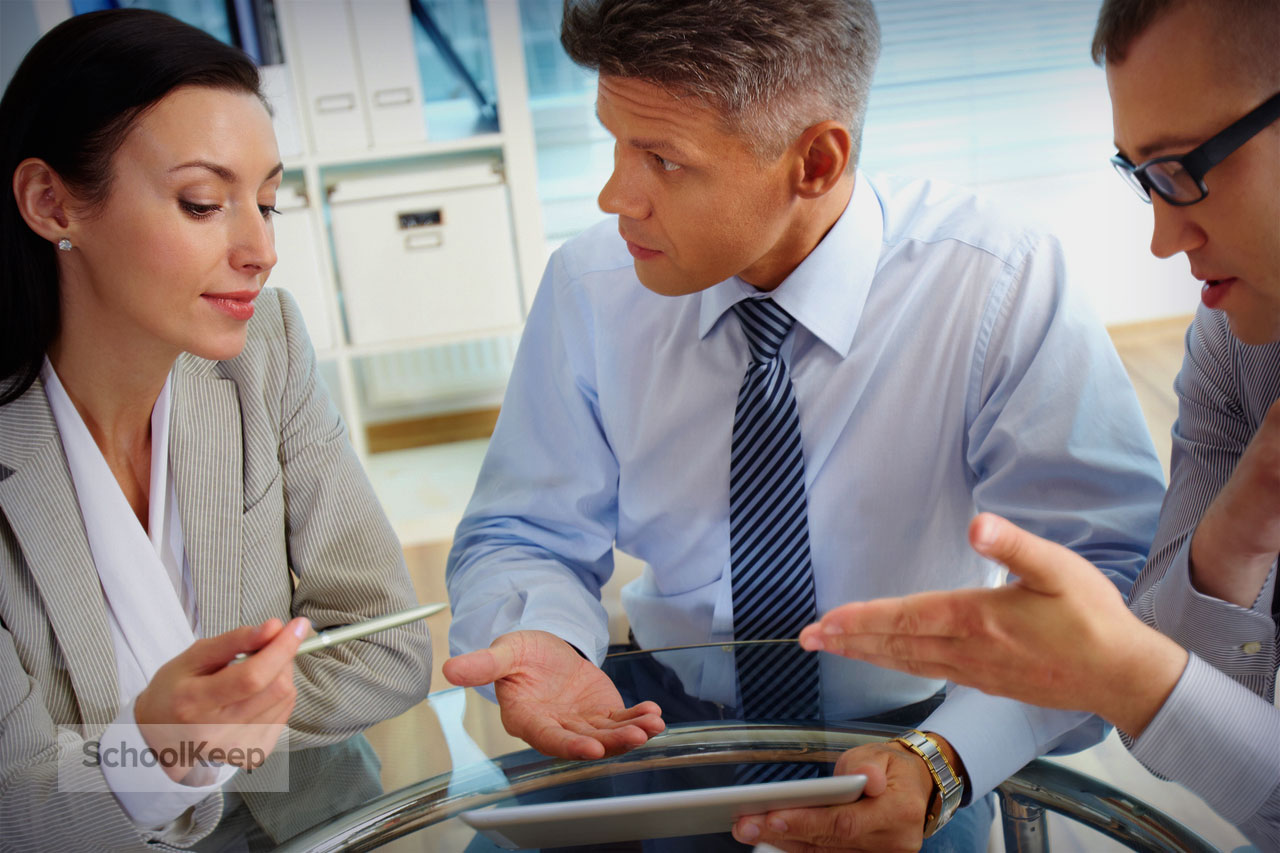 Launching a customer education program for the first time can be daunting. Creating the course content and selecting the right technology involves a lot of research and time. The whole process naturally generates anxiety for training managers and course developers.
Part of the problem may be that you don't know how complex a process you are getting into or how long it will take. If you can't see the light at the end of the tunnel, you're naturally reluctant to take the first step into it.
But it doesn't have to be a stress-filled endeavor. Here's a basic timeline that project managers, customer success managers and learning design professionals can use to create and launch a customer training program for customers or channel partners.
Week 1: Set goals
Before delving into the actual content, first settle on the goals of your customer education program.
Do you want to educate customers or channel partners on your product?

Or is the aim to give customers more robust industry knowledge via thought leadership?
Consider the numbers. How many courses will you create? How many enrollments will you drive? How many course completions? By how much will you improve LTV?
Theses objectives serve as the blueprint for the course content and should drive your entire program.
Weeks 2-4: Build your team and begin content development
Whether you look outside the organization for third-party assistance or take advantage of internal resources, two key roles must be brought onboard right from the start: the subject matter expert (SME) and the instructional designer.
Quick tip: marketers have similar skillsets to instructional designers, so consider pulling an existing marketer onto the project if you can't hire someone new.
Related reading: The Key People You'll Need to Build a Killer Customer Training Program
Both your SME and instructional designer (or marketer) will collaborate on course development. At this stage, your organization can integrate course materials from earlier in-person training programs such as PowerPoint presentations. The SME, along with the instructional designer, picks which are most applicable for the new online training effort. They create a rough outline of the lessons and decide what instruction is most important to the learner.
Weeks 5-8: Organize content
With the curriculum sketched out, the SME and instructional designer then organize the content in a logical manner and in what format it will be delivered. Although the instructional designer doesn't shape the content, he or she ensures the elearning engages learners and may make suggestions for improving the provided content.
Elearning allows learners to proceed at their own pace on their computers or mobile devices. Other delivery methods include virtual meetings and seminars as well as videos and simulations. Or it can be a blend of different learning methods, including on-site instruction.
Related reading: A Repeatable Guide to Creating Effective Learning Content
Weeks 9-12: Select the technology
The primary tech tools for digital course creation are authoring tools (such as Adobe Captivate and Articulate Storyline) and learning management systems.
At this point in the process, you'll want to involve a designer to convert the course content into graphics, quizzes and other interactive elements using a course-authoring tool. In collaboration with the SME and instructional designer, the designer also maps out the navigation and tracking embedded in the elearning.
The courses are then uploaded into a learning management system (LMS). If the elearning program contains several different mediums, such as video and text, select a LMS with enough capacity to handle all those different file formats.
When choosing the authoring tool and LMS, research whether SCORM compliant software is vital to the program. Essentially a coding roadmap, SCORM assures the content and the LMS integrate. Depending on the scale and the audience, the online customer training may or may need SCORM-compliant software.
Related reading: The Simplest Definition of SCORM You'll Ever Read
Weeks 13-16: Edit, correct and test
Before the launch, every element of the online learning program must be edited and double-checked. That includes not only troubleshooting any possible technical glitches, but checking grammar, formatting and overall quality. This is an important step in the process, so don't rush through it.
Once corrections have been made, it's time to test the program. Gather a group of beta testers, which can be employees, outside experts or long-time customers, and have them run through the training as the learner would during a trial. The feedback they provide will shape any improvements that need to be made.
Weeks 17-19: Roll out the pre-launch marketing
Now is when your marketing and communications colleagues can help. Before actually launching the online training to customers, let them know the training will be available and by what date.
Either through emails, conference calls, or in-person seminars, release details about the elearning program — what it features, and why it's important for them to participate. This creates interest in the program before its official launch. Also, give customers enough time to decide when they want to try the courses and then have them sign up to access the training.
Related reading: Use Landing Pages to Enroll More Students and Market Your Online School
Week 20: Launch online training and learn
Now it's time to officially launch the online training program to customers. But the hard work isn't completely done. Check in with customers to see how learners are progressing and whether they're experiencing any pain points. Elearning is never static. It can and should be changed to match the needs of customers and learners.
This is a suggested timeline, and you can tweak it when designing your own online training, but by using this sample schedule, you can get started today.
{{cta|https://resources.schoolkeep.com/ebooks/lms-buying-guide-2|https://uberflip.cdntwrk.com/files/aHViPTYzNjYzJmNtZD1pdGVtZWRpdG9yaW1hZ2UmZmlsZW5hbWU9aXRlbWVkaXRvcmltYWdlXzU4NWFhZjk1Nzg3ZjkucG5nJnZlcnNpb249MDAwMCZzaWc9ZWZiZjFhMjYxOTNiOTQ5OGNhN2U5MTdlMGVmNTBmMWE%253D}}