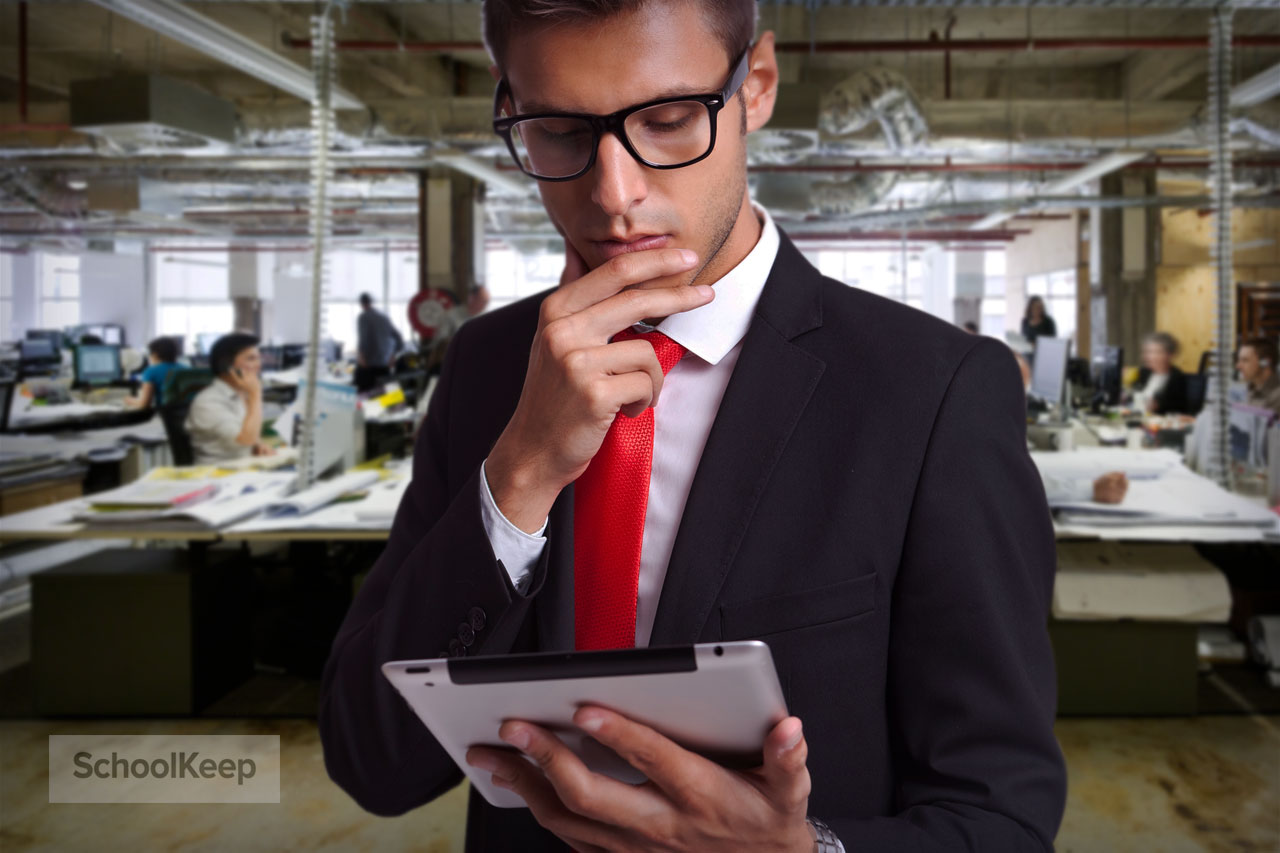 Who doesn't remember daydreaming their way through a boring class as a kid? It's such a common memory: looking out a window, our mind somewhere else when we were supposed to be learning.
Daydreaming is something we do because humans crave stories. In fact, studies show that humans spend one third of our lives daydreaming, up to about 100 stories an hour.
Unless we have a story presented to us. In that case, our brain makes up zero stories an hour, and we pay close attention to the story we're being told.
Now think of your own learners in the online courses you develop for customer acquisition and retention. Are you presenting your customers with compelling narratives? You should consider it, because adding stories to your online learning can command attention and help them remember the training and therefore get more out of the product and become more devoted customers.
This may even be necessary. As Daniel Pink argues in A Whole New Mind, "The future belongs to a different kind of person with a different kind of mind: artists, inventors, storytellers -- creative and holistic 'right-brain' thinkers whose abilities mark the fault line between who gets ahead and who doesn't."
In other words, information transfer may not be enough for a successful online course. As information becomes a commodity, looking at elearning through a narrative lense may be what sets your courses apart.
Storytelling and learning go hand in hand
Stories have always been a tool to teach skills and to teach good and bad behaviors to listeners of all ages.
Stories are also easier to remember than facts. For example, when we process facts, two areas of the brain are activated. A well-told story can activate up to seven parts of the brain; using a word like "perfume" causes the olfactory cortex to kick in, while using a word like "punch" engages the motor cortex.
How Narativ is driving engagement
Want proof that storytelling changes businesses for the better? Narativ is a company that teaches individuals and organizations both how to listen and how to tell stories. The company began in 1994, when founder Murray Nossel sat with a group of AIDS patients and taught them to listen to one another's stories.
Since then Nossel and his partner, Dr. Paul Browde, have been teaching listening and storytelling to all sorts of organizations: hospitals, not-for-profits, foundations and corporations. The methods they teach have been used to improve communication, client and employee engagement and marketing.
Narativ's methods involve using as many details as possible and telling a story by focusing on what happened rather than on the storyteller's feelings about what happened.
Related reading: The Neuroscience of Storytelling Will Make You Rethink the Way You Create Online Courses
Using storytelling in your online courses
Here are some pointers for using narratives to improve your own course.
Choose your story well: You might be teaching using a fictional example that can be applied to a lesson, or you might elect to use a true story that applies to the lesson you're trying to teach. No matter which you choose, every part of the story must relate to the point you're trying to make. You don't want a terrific story that distracts learners from the point you're trying to make.
Plan your story: Generally, you'll want to keep stories short, but depending on how complex your story is, you may want to try outlining it to keep track of how it will interweave with your lessons and other course assets. Even if you're not animating or filming the story, you might want to try a common tool that many filmmakers use, as we discussed in Storyboarding for Online Learning: The What, Why and How.
Engage the senses: When you're telling a story in your lesson, focus on the details. What did the air smell like? What would a camera have seen? What sounds could be heard? The more senses you engage, the more you engage your listeners. The more you engage your listeners, the more they will remember what you've taught them.
Create a judgment-free zone: When using a story in your training, make it clear that you're teaching what happened, not how you or your learners feel about it. Thoughts and judgments can be obstacles to open listening and to learning.
Listen to your learners
Good storytelling is a two-way street. An actor on stage, a standup comic in a nightclub or the life of the party holding court at the punch bowl all learn to "read the crowd," gathering information on how they're doing and adjusting on the fly.
And one way they read the crowd is to provide opportunities for feedback. In conversation, that might be a slight pause to gauge the attention. In an online course, you will build in opportunities to respond, demonstrate interest and learning and to contribute their own thoughts.
View your course through a narrative lense, see the experience from your learner's perspective, treat them like an audience, and you'll get much more engagement. The future of your customer retention may depend on it.
{{cta|https://resources.schoolkeep.com/training-framework|https://uberflip.cdntwrk.com/files/aHViPTYzNjYzJmNtZD1pdGVtZWRpdG9yaW1hZ2UmZmlsZW5hbWU9aXRlbWVkaXRvcmltYWdlXzU4NjQxNDUwZjI5NmMucG5nJnZlcnNpb249MDAwMCZzaWc9M2FhY2QxNzllZTY3MDZlMmI0ZTZhZmZkNWE5NGE5ZjA%253D}}