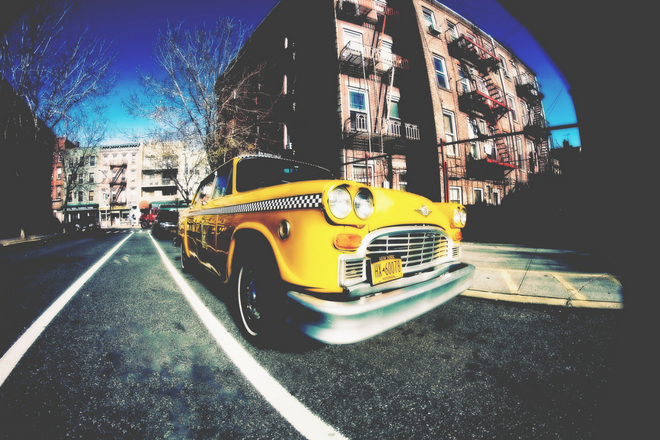 An overlooked trend is underway in the gig economy as on-demand platforms try to attract and to retain the best service providers so they can offer excellent experiences for customers. The most common structure of these two-sided platforms — and the most familiar structure thanks to services like Uber, Lyft and TaskRabbit — is to use 1099 contractors to keep the provider side fluid enough to scale with growth on the customer side. But a number of emerging companies are choosing to make their providers W-2 employees.
While debates over categorization and legal issues get most of the attention and explain some of these decisions. Those were explored at length in a fascinating essay in Salon by organizational psychology researcher Berhard Resch, who noted that gig economy lifestyle, "may be embraced by young bohemians, single mothers or pensioners who want to earn an extra dollar, but critics fear that insecure wages, the loss of social security and permanent competition wield pressures to most. After all, in this model companies owe nothing to their workers but a paycheck."
Meanwhile, many of the companies voluntarily making the switch — or choosing to establish their providers as employees from the start — are doing so not because of the legal issues but because it makes sense for their business model. Making sure providers are empowered to succeed is mission critical for every on-demand company, and for some kinds of companies, that means working with them as employees.
Related reading: Keep Your Contractors Happy with These 6 Retention Tips
One example is the on-demand child care platform Trusted. Their providers have been employees from the beginning, a decision CEO Anand Iyer told me in an interview for an article I wrote about provider retention. (Disclosure: I work for SchoolKeep, which builds software that many on-demand companies use to train providers, both contractor and employee.)
"Employing them and doing whatever we can to ensure they feel like they're growing with the company was the best way to ensure that they're going to be successful," Iyer says. This success of providers — and the increased retention — aligns with Trusted's overall strategy, which he calls the "managed marketplace" model.
In short, in exchange for some of the flexibility that the independent contractor approach allows, they work to develop their employees and use that as a strategic advantage to grow the customer side of the platform.
Related reading: Experts on Onboarding: Best Advice for Effective Design
And Trusted isn't alone. An increasing number of on-demand companies, like Managed By Q, an office cleaning provider, are launching with the employee model. Others, like the valet parking services app Luxe and elder care provider Honor, have transitioned from the contractor to the employee model in the past year or so.
Another model is to use both contractors and employees like the ride-share company Juno. Though it's platform and model are still in development, Fortune Magazine reports that drivers who are exclusive with Juno can become employees and that drivers using multiple ride-share platforms can work with them as 1099s.
As the space gets more crowded, these companies are hoping to create a better experience for their customers by attracting — and retaining — top quality talent, raising the bar with employee training and creating trust for both customers and employees by centralizing their operations.
Investing in provider success yields retention
Office management company Managed by Q decided from the beginning to hire their providers. "We really wanted to reward performance, to train and nurture people," co-founder Dan Teran told Bloomberg. Because W-2 employment allows the company to provide stable incomes, benefits and promotions, the company is able to nurture long-term relationships with its providers.
Shyp, a package delivery company, switched from the contractor model to the W-2 employee model for its couriers in July 2015 for many of the same reasons. As Shyp's CEO, Kevin Gibbon wrote on the company's blog, "We want to continue developing relationships with our couriers, empowering them to take on increasing amounts of responsibilities in each market."
Companies are also offering employees perks: Trusted has a tuition reimbursement program, so their providers, many of whom are nursing students, can continue their education, and Managed by Q has a $2 million insurance policy for its handymen. Juno is reserving half its founding shares for drivers.
Related reading: Want to Speed Up Onboarding and Product Adoption? Integrate Training
Developing that relationship has the twofold benefit of creating a more supportive working environment for the employee, while reaping returns in loyalty for the companies, who are able to develop talent.
As Honor's CEO Seth Sternberg wrote on Medium earlier this year, "It's not enough for Honor to create technology that helps make people's lives better, we also have to create jobs that make people's lives better."
Investing in training provides a better customer experience
Honor isn't just invested in improving the lives of their providers (who they call Care Pros). The employee model allows them to offer additional training so that the provider side of their platforms are better able to take care of clients with conditions like Alzheimer's, dementia and diabetes.
Training was also a large reason Luxe converted its independent contractors to employees in July of 2015. CEO Curtis Lee wrote on Luxe's blog: "As we grow, we have realized the need to assert more direct control over the customer experience and provide our valets with career development opportunities and benefits – none of which are possible within the boundaries of the 1099 model."
And that better experience will lead to increased business. When drivers feel good about working for the company, they'll treat riders better, Juno CEO Talmon Marco told Crain's. "Our cost of getting riders is going to be lower [than competitors']."
Centralizing operations creates trust with both consumers and employees
The trend toward centralization is particularly strong in industries that require more trust, like child or elder care. That's understandable on the customer side, but Iyer says it is just as important on the provider side. After surveying hundreds of parents and providers about what was lacking in the childcare industry, "trust kept coming up with every single survey from providers," he says.
"These can be really scary situations for them, too. As parents, we aren't necessarily good managers of our caregivers. There's no rule book that exists for that and no one's taught you how to do that."
Honor is another company where trust is paramount. By making their Care Pros employees, they're able to have more centralized control over hiring, training and conflict resolution, reassuring customers that their parents will be well taken care of.
Increasing investment in employees leads to success on both sides
The costs of using W-2 employees are greater — which can put strain on startups whose business models are built around the 1099 contractor model. (For example, Shyp recently laid off 8% of their employees.) But for some on-demand companies the way to ensure success for their providers and therefore for the company, working with them as long-term employees makes sense.
At this point, the trend seems like it will continue to grow. As Honor's CEO writes, "We're hopeful this change will not only empower our Care Pros but also inspire other Silicon Valley startups to follow suit and move the sharing economy toward a more caring economy that truly benefits its workers."
Ready to uncover the hidden opportunity in onboarding? Get our eBook and learn our roadmap to success.