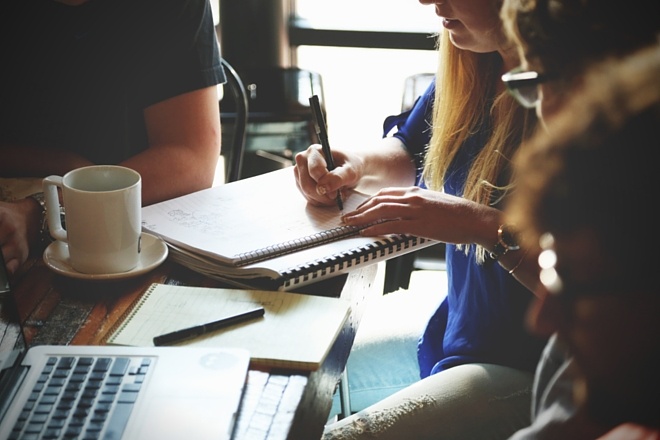 At SchoolKeep, we aim to always deliver a great customer experience and unparalleled service. Our client's success is a top motivator for us doing what we do. Daily, we live our mission of providing an industry leading customer education platform to help organizations achieve their business goals.
This is why we're excited to introduce, Anna Cellini, our new Customer Success Manager! Anna joins SchoolKeep with more than 20 years experience in education, technology, and product management. We recently chatted with Anna regarding her diverse background and experience; here's what we learned.
Why don't you tell us a little more about yourself, Anna.
It is so hard to speak of oneself because we know ourselves so well, but here we go: The daughter of Italian immigrants who worked very hard to acclimate to a new country, new languages and cultures (plural because we immigrated to Montreal Quebec, Canada) I remain down to earth, self motivated, with an unquenchable zeal to learn. I am great at keeping secrets, which is why I guess many have found it easy to confide in me. I have also been accused of being too optimistic and having an annoyingly positive attitude. I am patient to a fault and easily adapt to people and in any environment.
Before joining SchoolKeep I was working as a product manager at a software company in New York City. Where, fortunately, I had many opportunities to work in different capacities with some of the country's most outstanding foundations. I began my career there as a software instructor and product specialist in May of 1998, and have worked successfully with clients on a variety of training and consulting engagements.
Awesome! Given your diverse background, what skills or prior experience do you think will be most helpful to you at SchoolKeep?
I believe that the greatest skill one can acquire is the ability to listen. Not just hearing what people are saying, but truly listening to their pains and challenges, without bias. Developing my ability to listen intently was a great reason for my success during the past 20 years.
Coupled with that, my experience in technology and education will enable me to guide our customers towards success in achieving their business goals. My strategic approach, and wide range of skills, will serve to propel them each towards success.
What part of being SchoolKeep's Customer Success Manager are you most excited about?
I'm fascinated by technology and innovative companies working to create new and exciting learning environments. That's why I decided to join SchoolKeep; our customers are developing solutions and implementing new processes that are exciting. I look forward to working with each and every one of them to provide excellent service that transforms how their people work and execute daily. Hopefully improving their productivity and taking it to the next level.
I'm sure our customer's can't wait! What about the edtech space are you most passionate about?
I have always been fascinated by technology and its ability to help us do what we need to do; better, faster, and with more impactful results. Fortunately, I was involved with tech early in my career; I've been able to incorporate my two loves, technology and education, all throughout my work life. With that being said, I'm passionate about the impact of incorporating a learning environment at an organizational level, to further customer education. The ability to create an environment that is both congenial to the learner and easily accessible has always been a challenge; the edtech industry is finally changing that. To be a part of this shift, and provide our customers with the tools to help them thrive, fills me with inspiration and passion.
Speaking of passion, what makes you so passionate about customer success?
One of my biggest joys is seeing someone succeed and overcome a challenge. That look - the glint in the eye when one accomplishes a task - is so rewarding to me. I gain great pleasure in knowing that I have somehow made life better for another. Helping nonprofits implement technology solutions for more than 18 years has brought me great satisfaction. Knowing I've been able to help them become more effective and focus on their mission and goals is extremely rewarding.
Lastly, what's something you'd like our SchoolKeep customer's to know?
I possess a great deal of patience and dedication, and an overwhelmingly optimistic outlook. There is no challenge too small, nor too great, for me to tackle. I will work hard to ensure that each of our customers succeed in accomplishing their business goals.
We are thrilled to welcome Anna to our team. With a great deal of experience, passion, and motivation to help our customers grow, we're excited for you to start chatting. Feel free to say hello in the comments below!