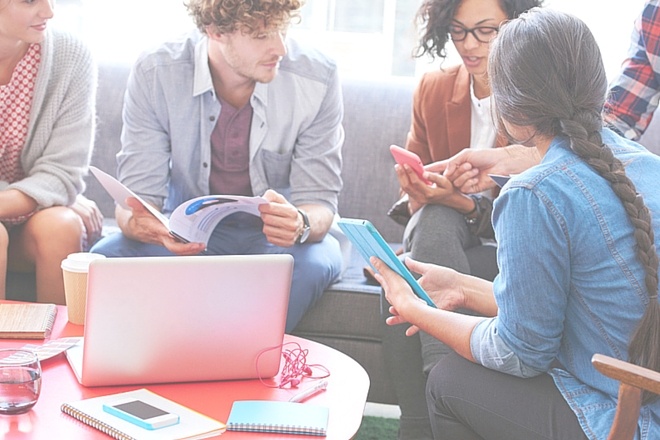 The way we work is changing. According to a new Government Accountability Office report, contingent workers (a category in which they broadly include contractors, self-employed workers and part time workers) now make up over 40% of the US workforce — the most of any time in history.
It's no secret that more companies are utilizing contractors, whether for individual projects or as the engine of their entire business model, but changes are also happening within the traditional employee/employer relationship. Technology has made it possible for more employees to work remotely, and teams may consist of members who are distributed throughout the globe. Even full-time employees may have a "side hustle," spreading employee loyalty over multiple employers.
And sometimes, the distributed professionals a company depends on aren't working directly for a company at all. Channel partners, vendors and suppliers for some B2B SaaS companies and the seller side of marketplace platforms are critical parts of businesses who need support and development for both parties to succeed.
Because of this, talent management might be better referred to as "workforce management." Whatever your team members' official status, workforce management today requires a training program that's dedicated to the success of every worker within your organization — through every phase of their journey.
Related reading: Why Sharing Economy Companies Require On-Demand Training Solutions
A fluid workforce requires a shift in hiring and training practices
The walls of an organization used to be clearly defined: you were either part of the company — an employee — or you were not. These days, organizations are far more permeable. The occasional contractor and the department head are equally critical to the business model and often have an equal impact on the perception of your brand. It's therefore crucial to pay equal attention to the training both are receiving.
Another shift is evident as companies increasingly organize themselves around a team-based model, rather than the top-down traditional hierarchy of management layers. These teams are often quite fluid, able to merge, disband and shift along with the requirements of the company. Roles of team members may also shift and new positions will constantly need to be filled — whether by a full-time employee or a contractor.
This model requires finding the right person for the right role swiftly. These businesses are often moving too fast for the model of hiring an entry level employee and training him or her into the role. Instead, it's become necessary to attract outstanding talent and develop them rapidly along with the needs of the organization.
Today's workforce requires a fluid approach to management — one that takes into account the entire scope of the employment funnel. Talent managers need to be focused on attracting, onboarding, developing and retaining workers.
To handle this new reality, talent managers require models of training that are automated, adaptable and applicable across the entire funnel. They need something that can be quickly updated and deployed, a system that is as agile as the business itself and as fluid as the terms of employment.
Developing dynamic training opportunities
Talent managers need a model that promotes the success of their team members and partners, and they need one that is flexible enough to meet the needs of workers in multiple types of employment or multiple roles.
As part of this shift, the need for training is often driven by the employee — not just by the organization. Workers want to grow their skill sets and are seeking out ways to shape their own careers. This is why many companies are now making their opportunities for growth and learning such a core part of their brand.
We're starting to see a proliferation of learning technology. In-person seminars and workshops are being replaced by microlearning through video and short-form content a worker can consume on-demand in the moment they need to learn. Training materials embedded in software platforms can be seamlessly integrated with the user's experience.
Related reading: How Companies in the On-Demand Economy Are Embedding Provider Training Into Their Platforms
Welcome to the future
The new reality of how we work is here today — and it's bringing great opportunities to organizations prepared to embrace it. Many have already shifted their business models to reflect this more fluid workforce, so talent managers and HR departments require new tools in their toolkits. The ability of companies to attract, onboard, train and develop talent in this new model will greatly affect their bottom line.
Talent management has always been closely linked with a company's success, but that is true now more than ever. Utilizing tools like embedded SaaS training, social learning and on-demand training will enable forward-thinking companies to push themselves even further ahead of the pack.
{{cta|https://resources.schoolkeep.com/training-framework|https://uberflip.cdntwrk.com/files/aHViPTYzNjYzJmNtZD1pdGVtZWRpdG9yaW1hZ2UmZmlsZW5hbWU9aXRlbWVkaXRvcmltYWdlXzU4NjQxNDUwZjI5NmMucG5nJnZlcnNpb249MDAwMCZzaWc9M2FhY2QxNzllZTY3MDZlMmI0ZTZhZmZkNWE5NGE5ZjA%253D}}