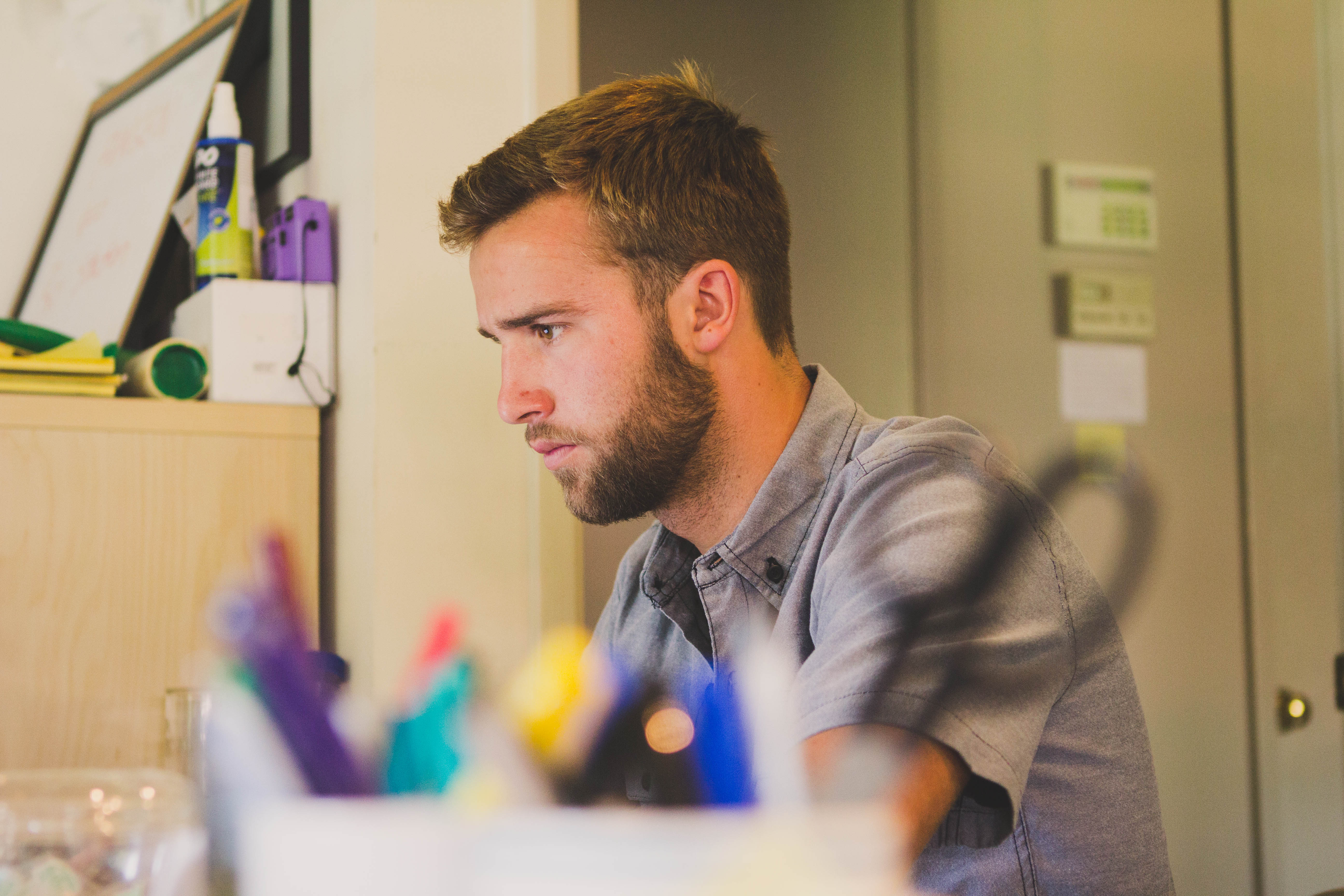 In an online landscape where learners can access on-demand training at any hour of the day or night, should organizations bother to put an expert in front of a camera for live instructor led training?
There is value in having live instructors working with your learners, but it's not an automatic win. Those courses may be perceived as less accessible or less convenient, because they require that the right device be working and the student be available at the right time. They are also less predictable once they are underway. To make sure the benefits outweigh the challenges, organizations have to be smart about how they're using live training.
Setting the stage for success
Live training can be a risk. Any session that depends on learner participation can, potentially, fall flat.
Consider this scenario: you schedule a lesson that requires some advance reading or exercises that will be discussed during the training. If none of your learners do their homework beforehand, that spells trouble for your course.
If your live training depends on pre-work, you have two options:
Coach the registrants to do their homework: If your pre-work is engaging and important to the learners themselves, they are more likely to complete it. However, even if the pre-work is relevant to them, it might simply fall through the cracks. To avoid this, be prepared to send out reminders beforehand to your registrants. This can be achieved by leveraging a marketing automation integration with your learning management system.
Did you know SchoolKeep integrates with MailChimp, Customer.io and Salesforce?
Have a Plan B: If students arrive and are underprepared, your instructor will have a problem. Experienced instructors know to have a back-up lesson planned so that participants still get value out of the course, even if they don't do their prework.
Easy, accessible interaction with an expert
One of the most obvious differences between instructor led training and other online courses is the live interaction between learners and the trainer. The classroom experience is really what you're selling when you create an instructor led course rather than an on-demand one.
However, for learners to truly take advantage of the benefits of a live course, they must be able to interact with the instructor, ask questions and do so with no technical problems.
We've written about choosing the right LMS previously. If you're looking to create live trainings, look for one with features that support synchronous learning well. If you're offering live training, and expecting to demand a premium for them, you must be offering the best learning experience possible to your learners.
Your trainers must also know what they're doing when teaching an online, instructor led course. In a previous article, we talked about the five habits of successful instructors. Make sure your trainers know your LMS and are able to provide a quality experience when they are communicating with learners.
Environment is Key
Your instructor can also take steps to deliver the training with as few glitches as possible by ensuring their environment is up to par. They should present from a quiet space, for example, and should have the tools needed to do the job effectively, like a quality podcasting mic or headset, or a web camera at eye level. The course should also have been tested before registrants are logged in and ready to learn.
You also want to encourage students to find a dedicated quiet space to participate in lessons, even away from the office if necessary. Because instructor led courses give up some the advantage of pausing and rewinding that come with recorded lessons, attention is even more critical to success. That's not possible for most of us in a place where colleagues can interrupt at any time.
Make your a course valuable before it even begins
Getting learners to register for a live, instructor led training session or workshop may depend on potential students deriving value from the course before they even sign up. Much of that value will come from the trainer.
SchoolKeep conducted a survey to uncover what motivates learners to enroll in an online course. It turns out, learners want to sign up for courses with experts they recognize and trust. If your learners know who your instructor is, or if they believe your trainer will be able to provide expertise, they will place much more value on a live training with them. In a sense, while asynchronous courses may be promoted on the basis of the content expertise of your company, an instructor led course has to vouch for the expertise of the instructor also.
Learners can be receptive to a trainer they don't recognize, of course, but they have to be able to trust that the trainer is able to deliver high-quality experience or insight.
You'll also want to consider social proof. Has the training run previously? If so, use favorable testimonials or tweets from previous students as part of the course description. If the course is new, consider using testimonials about the instructor.
Consider your learners
The size of your audience, of course, will determine the success of your live training. Who are you aiming your course at, and how are you reaching them? If you don't have a captive audience — like a mailing list of former customers, clients or partners — you may have to invest in marketing to reach potential learners who value interaction with a live instructor.
{{cta|https://resources.schoolkeep.com/training-framework|https://uberflip.cdntwrk.com/files/aHViPTYzNjYzJmNtZD1pdGVtZWRpdG9yaW1hZ2UmZmlsZW5hbWU9aXRlbWVkaXRvcmltYWdlXzU4NjQxNDUwZjI5NmMucG5nJnZlcnNpb249MDAwMCZzaWc9M2FhY2QxNzllZTY3MDZlMmI0ZTZhZmZkNWE5NGE5ZjA%253D}}