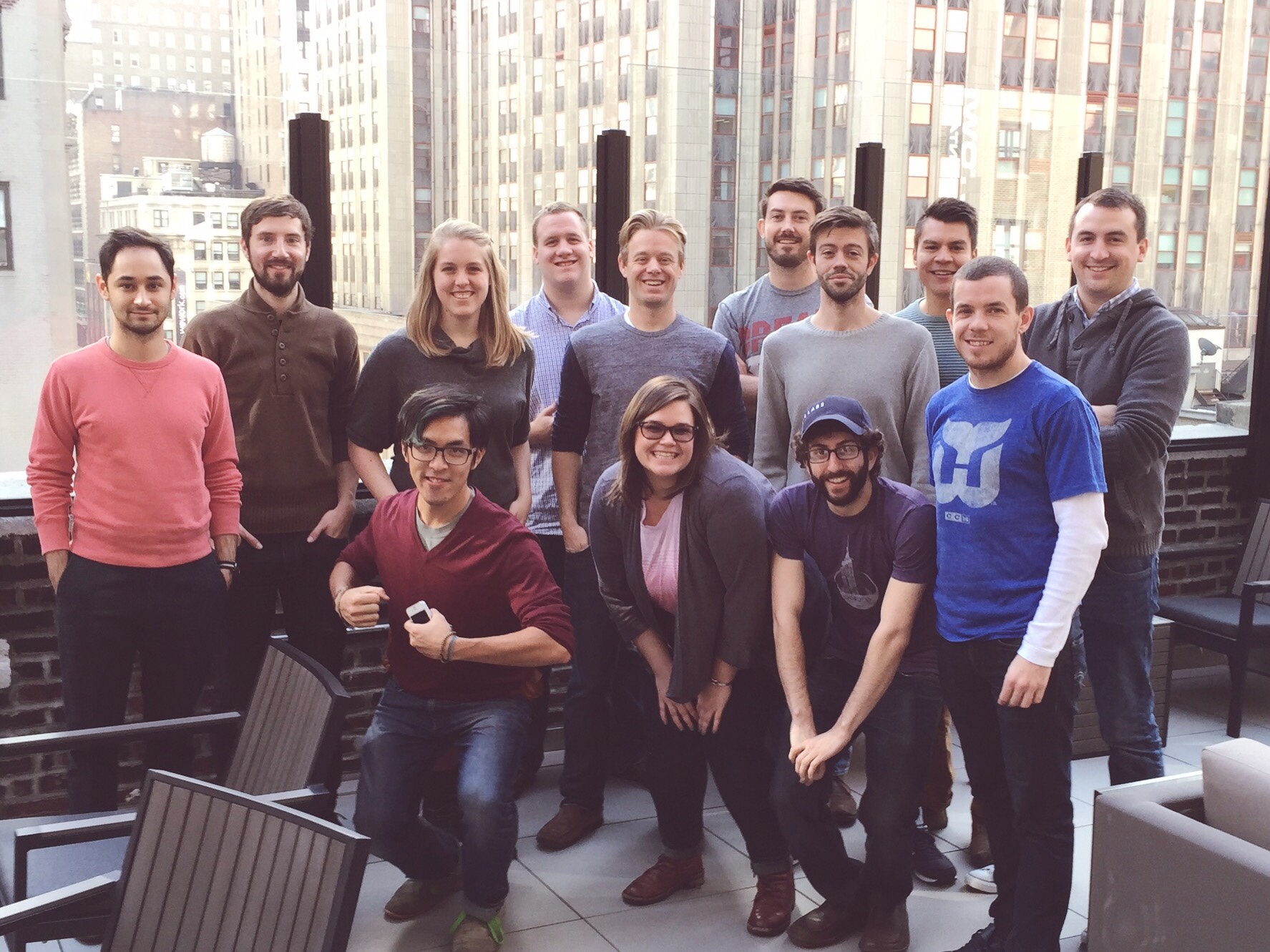 This year has been one for the books at SchoolKeep. Wrapping up our first full year in business, we're pleased to have reached so many product and service milestones.
In just a few short months, we've managed to attract over 2,500 educators and renowned names across several industries, including The Economist, IDEO and Mediabistro.
While there's still work to do, we know 2015 will be even better. Check out everything SchoolKeep accomplished over the last year and read on to learn what's in store as we move into the new year.
What did SchoolKeep do in 2014?
Simply put, SchoolKeep built a robust, online learning platform from scratch this year.
A little backstory: SchoolKeep founder and CEO, Steve Cornwell, noticed that independent educators and boutique training businesses were having a tough time powering online teaching operations in late 2013.
Just thirteen months later, our founding team has built a platform that allows educators to reduce technical difficulties and reach a broader audience by building online schools on a single platform, which contains robust learning management, eCommerce and website building capabilities.
Learning Management –

We built our intuitive course-builder, which includes full multimedia capabilities, assignments, quizzes, collaboration tools and unlimited instructors.
Ecommerce –

To help educators sell their courses; we also invested heavily in eCommerce tools and features like a coupon generator, subscription capabilities, email marketing and two payment processors (Stripe, Paypal).
Website Builder –

Not to mention, our website builder where users can design their school sites in minutes and point them to custom domains.
Marketing –

We've also built an easy-to-use coupon creator to incentivize

enrollments and help instructors kick-start their marketing efforts. Plus, SchoolKeep educators can now opt to have their courses listed on large course directories across the web.
Analytics –

We know data is growing increasingly important in online education, which is why we built an analytics dashboard that shows educators exactly how students are progressing through courses. We also made it easy for educators to glean useful enrollment and sales insights.
While we enjoyed building these features, watching educators use them in creative ways to reach students around the world has been the most satisfying part of our year.
Growing The SchoolKeep Team
Recruiting an all-star team is allowing us to build, market and grow the best possible online learning platform.
From November 2013 to June 2014, the SchoolKeep team grew from two to 14, with team members coming from educational organizations such as Enterprise City, Mathnasium and the University of Miami Global Academy, the first online high school in the world to offer MOOCs.
Since June we've spent quite a bit of time working (and playing) together. We've grown the platform, our user base and as people.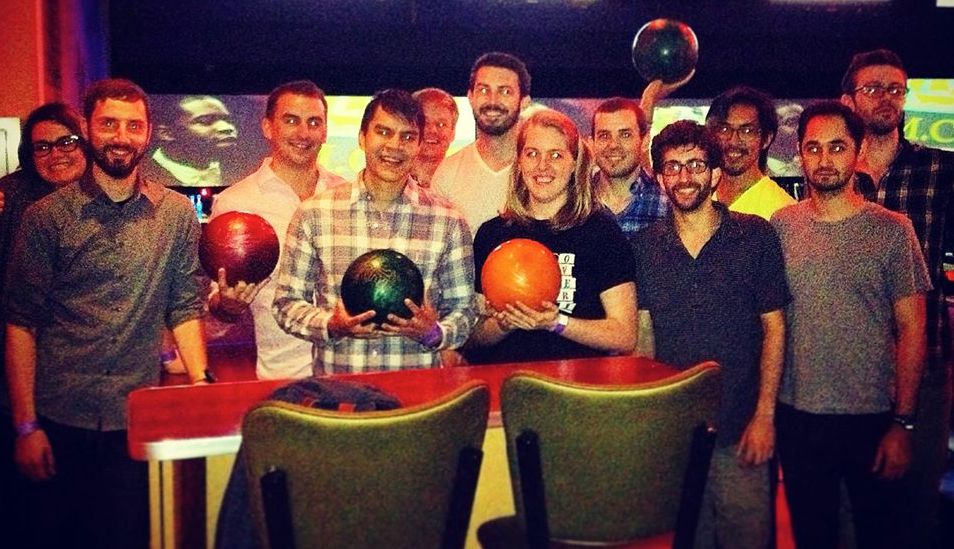 Conference Appearances
Because conferences are such a great opportunity to meet leaders in our industry, get feedback on our product and learn from others, we made sure to attend several in 2014. Check out our conference highlights below.
NY Tech Day – Our first official conference exhibition, Tech Day 2014 was a learning and networking experience that led us to some great clients, including the Economist Group.
DevLearn – While we decided not to exhibit at DevLearn this year, we did spend the week networking and attending workshops where we learned about the latest trends in instructional design and elearning. Neil DeGrasse Tyson made an appearance too!
Related Post: DevLearn 2014: 7 Takeaways We Couldn't Wait to Tell You About
The Next Web's TNWUSA (selected for the Boost program) – The Next Web's stateside conference could not have been a more fitting way to cap off the year for us. We were just one of fifty startups selected by The Next Web to participate in Boost, which is dedicated to helping promising early-stage startups from across the globe grow faster by connecting them with investors and journalists.
Related Post: SchoolKeep will be at TNWUSA's Boost Program in NYC!
As we prepare to officially launch in early 2015, it's great to reflect on how far we've come since writing our first line of code just thirteen months ago. We'll continue to serve individuals, small businesses and enterprises alike as we make our way into the new year.
What's in Store for 2015?
In addition to unveiling various flexible pricing plans, including the first free option of any platform in its class, we plan to release more sophisticated website templates and a code editor, thus allowing for greater customizability and optimization for our users.
Our users can also look forward to a new and improved learner experience and powerful collaboration tools to make peer-to-peer and instructor-to-peer collaboration a breeze.
We look forward to another fruitful year of working together with our users to build something we can all be proud of.
{{cta|https://resources.schoolkeep.com/ebooks/lms-buying-guide-2|https://uberflip.cdntwrk.com/files/aHViPTYzNjYzJmNtZD1pdGVtZWRpdG9yaW1hZ2UmZmlsZW5hbWU9aXRlbWVkaXRvcmltYWdlXzU4NWFhZjk1Nzg3ZjkucG5nJnZlcnNpb249MDAwMCZzaWc9ZWZiZjFhMjYxOTNiOTQ5OGNhN2U5MTdlMGVmNTBmMWE%253D}}