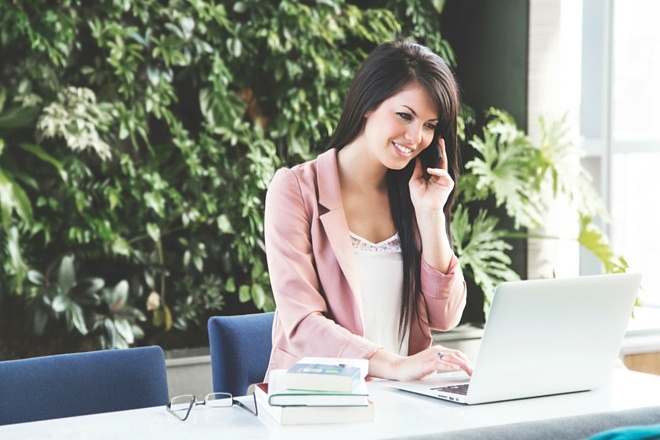 We all want our customers to be happy right now. But what if you could plan to make them happy for the rest of the customer's relationship with your company?
You can, if you commit to Customer Experience (CX).
It's important to note that Customer Experience is not Customer Success, which we've written about in a previous post.
Customer Success is all about making sure your clients have what they need right now, but Customer Experience takes a longer view. It's about understanding your customer, knowing who they are, and meeting their needs even before they know they need something.
Customer Experience vs. Customer Success
Gartner defines Customer Experience as "the practice of designing and reacting to customer interactions to meet or exceed customer expectations and, thus, increase customer satisfaction, loyalty and advocacy."
On its face, that may sound like Customer Success, but there is a difference. Customer Success is about making sure your customers are getting the most out of your product. When you're managing customer success, you're making sure clients have everything they need to use your product right now: technical help, education and ongoing support.
In the words of Customer Experience expert and author Jeanne Bliss, interviewed for Forbes, "Customer Experience is the proactive and deliberate orchestrating of an end-to-end journey between a customer and a company."
According to Bliss, this journey is mapped out so that the company can understand the feelings, needs and goals of the customer. That information is used to provide a specific customer experience at each stage of the trip.
A few CX pointers
While success in Customer Experience looks different depending on the organization implementing it, many successful programs have some characteristics in common:
They start at the top.

If your whole organization isn't committed to the concept, it's easy for Customer Experience initiatives to fall by the wayside. To make sure there's continuous c-level commitment to this idea, some companies are appointing Chief Customer Officers.
Company culture reinforces the importance of Customer Experience.

The entire organization should buy in. Sometimes,

according to Gartner

, this means rewarding employees for providing outstanding customer experience. Sometimes this means celebrating the experience of employees as well customers.
Customers are seen as assets

. Bliss says that it's important to be honest about what customers actually did for business and why, as opposed to what customers say they will do on a survey. Additionally, companies must create a centralized way to listen to, respond to and compile all the feedback received from customers.
Related reading: Should Marketing or Customer Success Own Your Online Training Academy?
Your customer's experience is key
As Peter Sena, co-founder of the innovation design firm Digital Surgeons, says, "Your customer experience is your brand." Not your product, and not the moment of customer service or education. The numerous touch points your customers experience start long before and continue long after the moment of purchase, and "you need to delight, not discourage" customers at every one of those touch points.
Providing an outstanding customer experience may seem like a tall order, but there is merit in wanting your customers to have an excellent experience with your business. A happy customer will be loyal to your organization, and a very happy customer is likely to become a brand ambassador, telling everyone they know about your company and product.
{{cta|https://resources.schoolkeep.com/training-framework|https://uberflip.cdntwrk.com/files/aHViPTYzNjYzJmNtZD1pdGVtZWRpdG9yaW1hZ2UmZmlsZW5hbWU9aXRlbWVkaXRvcmltYWdlXzU4NjQxNDUwZjI5NmMucG5nJnZlcnNpb249MDAwMCZzaWc9M2FhY2QxNzllZTY3MDZlMmI0ZTZhZmZkNWE5NGE5ZjA%253D}}