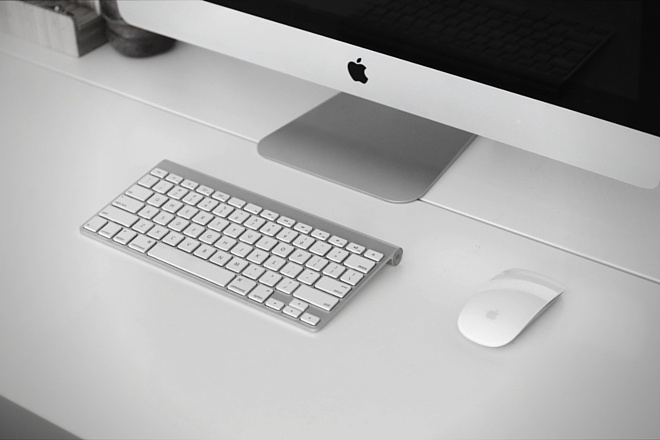 Training embedded within the onboarding process can ensure a solid bedrock for your on-demand platform. A smoothly designed and intertwined process attracts and retains providers, guiding these essential partners into the system and ultimately reaping rewards for them and your organization.
Just as vital to the actual onboarding and training program is a set of metrics to measure the program's success. With the right KPIs in place, investment here — of resources and of your attention — can yield discernible benefits to both the user and the company.
Seven metrics/KPIs are particularly effective at assessing whether your onboarding and training programs are achieving their business objectives of powering success for providers. They can be sorted into two broad categories: funnel metrics and user success metrics.
As you use these metrics to analyze each step, remember that statistics alone have limited value. From the initial prospect funnel stage through to user success, any analysis must be put into the context of the provider's perspective and your business goals.
Funnel metrics: Getting prospects fully onboarded
This first set of metrics relates to the initial phase of onboarding: drawing in new prospective providers and converting them into active and successful partners
Three key metrics to analyze platform onboarding:
Increased conversion of site visitors to completed applications.

Improved conversion rate from completed application to first listing.

Reduced time from completed application to first listing.
While page views are great, what you really want is completed applications. Websites should offer easily-navigated online application forms supplemented with brief and relevant training modules. People interesting in becoming providers may require a bit of training on how to upload necessary documents and photos. An embedded training program at this stage helps nudge prospects to the finish line.
Most on-demand companies currently evaluate their conversion rates for completed applications before and after a training program is embedded in the onboarding process. If the conversion rate is 10 percent before the training was inserted in the onboarding system but is 20 percent after, then those companies can point to the training as a prime factor in upping the conversion rate.
The next goal is getting people to actually use the program. Many on-demand platforms see a drop between the time a prospect signs up to when that person actually books their first assignment.
Improving this conversion rate requires asking the right questions that explore the user's point of view: Why did they sign up initially? What do they hope to gain from the platform?
At this stage, try to understand the reasons behind the drop-off rather than look solely at the stats. Training must clearly reflect the value proposition for the provider. Further, training must address any concerns users may have so they can move forward on the platform.
If the onboarding program is for a ride-sharing company bringing on drivers, for example, prospects will want to know if they'll be safe driving strangers around. The training program must anticipate such questions and provide substantive reassurances — and even examples from other drivers.
Related reading: How Sharing Economy Companies Are Embedding Provider Training Into Their Platforms
If you notice an extended time lapse between sign-up and first assignment, reach out to the applicant to find out why and help them progress further. Ask: What stumbling block did the applicant encounter that made them lose momentum? How can you help them regain that momentum?
Sometimes keeping that momentum means building enthusiasm about the role itself. Imagery is a powerful tool for this: photos or cartoons can show people doing their job and being happy doing it, and it's easier than ever to include high-quality videos. On-demand companies can offer short videos showing newcomers best practices for interacting with consumers, inspiring new partners to get excited about taking that next step.
User success: Helping your partners win on the platform
Once the contractor has finished the application process and successfully completed their first assignment, metrics of success change somewhat. Now you want metrics that track users' continued success on the platform:
Reduction of support tickets for new providers.

Increase in the average earnings of providers.

Increased number of positive reviews a provider receives.

Increase of the average lifetime value of a provider.
Rates of support tickets can reveal important information about weak spots in training. Consider your stats, implement or amend the relevant training and measure to what extent the number of tickets decreases. Equally, as we've discussed previously, ROI for training needs to measure increased success of the provider — an increase in the provider's average earnings, numbers of positive reviews and average lifetime value are unambiguous metrics of this.
Importantly, these four metrics have one aspect in common: each pushes the lever toward a discernable business outcome. Further, all can be driven to greater heights by an engaging and thoughtfully designed training program.
How do you know if your training has accomplished those outcomes? Analytics of the learning modules in this case may not tell the whole story. If you have high course completion rates, yet those business objectives continually fall short of your desired benchmark, perhaps the training program did not answer the right questions at the right time for you users. The business doesn't benefit if your partners watch all the training videos but don't increase their earnings on the platform.
Related reading: Why the On-Demand Economy Treats Provider Training As Mission Critical
Instead of relying solely on the learning statistics — such as how many finished the course — keep your eye on these more measurable business outcomes in conjunction with your learning statistics. Take a holistic and broader approach to your training program; experiment and tweak it to uncover what truly moves the needle for your stated business goals at all points of the funnel. That's the metric that matters most.
{{cta|https://resources.schoolkeep.com/training-framework|https://uberflip.cdntwrk.com/files/aHViPTYzNjYzJmNtZD1pdGVtZWRpdG9yaW1hZ2UmZmlsZW5hbWU9aXRlbWVkaXRvcmltYWdlXzU4NjQxNDUwZjI5NmMucG5nJnZlcnNpb249MDAwMCZzaWc9M2FhY2QxNzllZTY3MDZlMmI0ZTZhZmZkNWE5NGE5ZjA%253D}}