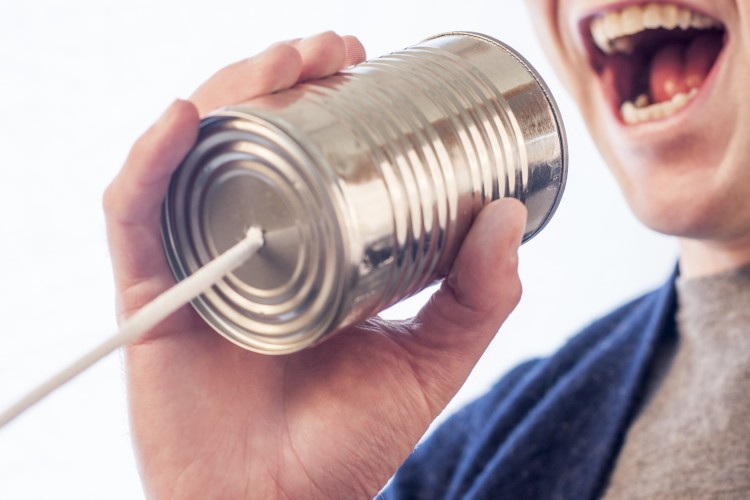 Having a digital marketing strategy for your online school is the cornerstone of a healthy online teaching business. One of your key assets will be a list, or a collection of contacts that could become potential students.
You can email the contacts on this list, target these contacts via Twitter and Facebook, pass them useful content that could lead them to enroll in one of your courses, or craft other creative ways to persuade these contacts to sign up for your course. This is what marketers call a conversion.
None of this information will be useful to you without a way to build your list. To do this, marketers use landing pages to capture visitor data. So, this is the first of a two part series that will give online educators the information they need to incorporate landing pages into their marketing strategies.
Below is a primer on why you should use landing pages, what the goal of using them is and what goes into creating them.
Why Will You Use Landing Pages
Many online educators begin by building a list with a landing page. These are targeted pages that break down what your online school teaches and how potential students will benefit.
This landing page has a form on it, which consists of fields such as name, email, phone number, etc. You can even feature an offer or gift for signing up, such as an infographic you created or an eBook you wrote.
Marketing strategies rely on landing pages to collect visitors' contact information in exchange for this high-value offer. In your case, this is likely a course enrollment or a subscription to your school for a lower price, or in exchange for a gift.
The goal is to drive traffic from your social media accounts, partner websites and/or online ads to your landing page, where potential students will enter their contact information. At this point, they become a lead that you can build a relationship with and hopefully convert into a student.
What Goes Into a Landing Page
Your landing page needs to answer four questions for visitors:
What am I getting?
How am I benefiting?
Why do I need to do this right now?
How do I collect what's being offered?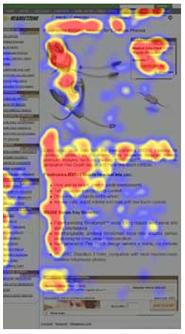 Landing pages tend to follow similar structures as well. Eye tracking studies will demonstrate that F-shaped content layouts work best, seeing as visitors' eyes naturally move in these directions when they reach a page.
Next, it's important to get your message out. According to a 2011 joint study by Microsoft and the Nielsen Norman Group, "bad" websites are often abandoned within the first ten seconds.
This means the time span for capturing attention is small on your landing page. In fact, Hubspot recommends you try the 'blink test,' which asks whether your visitor will act upon your action positively within their first 3-5 seconds on the page.
Lastly, there are components your landing page will need. These include a header with your logo on the top left hand corner and a contact button on the top right, a headline beneath it, content that answers the questions above, a form with at least name and email fields, and a call to action button with a powerful action, such as a 'Read Now' for a whitepaper offer, or 'Sign Up Free' for a free trial offer.
There are also optional components that include but are not limited to subheads, promo videos, testimonials and different fields on your form.
Check out the graphic below for guidance. It's an example of a landing page layout from our friends over at Unbounce, a great landing page creation and A/B testing tool used by a few of our educators: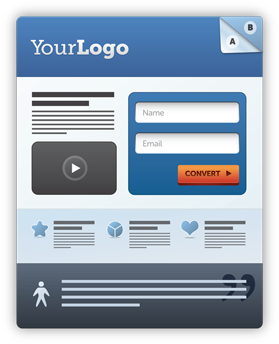 Stay Tuned to Learn How to Create a Landing Page
How do you create one of these landing pages in the first place? Lucky for you, the talented Jen Gordon, who used SchoolKeep to build her school, authored an amazing landing page tutorial video for you to follow, complete with A/B testing advice!
Stay tuned next Wednesday to check it out before you create your own landing page, and bookmark this page so you don't forget where you found this useful resource! Jen will be offering readers FREE landing page themes, so you can get your list-building and landing page strategies underway.
{{cta|https://resources.schoolkeep.com/ebooks/lms-buying-guide-2|https://uberflip.cdntwrk.com/files/aHViPTYzNjYzJmNtZD1pdGVtZWRpdG9yaW1hZ2UmZmlsZW5hbWU9aXRlbWVkaXRvcmltYWdlXzU4NWFhZjk1Nzg3ZjkucG5nJnZlcnNpb249MDAwMCZzaWc9ZWZiZjFhMjYxOTNiOTQ5OGNhN2U5MTdlMGVmNTBmMWE%253D}}