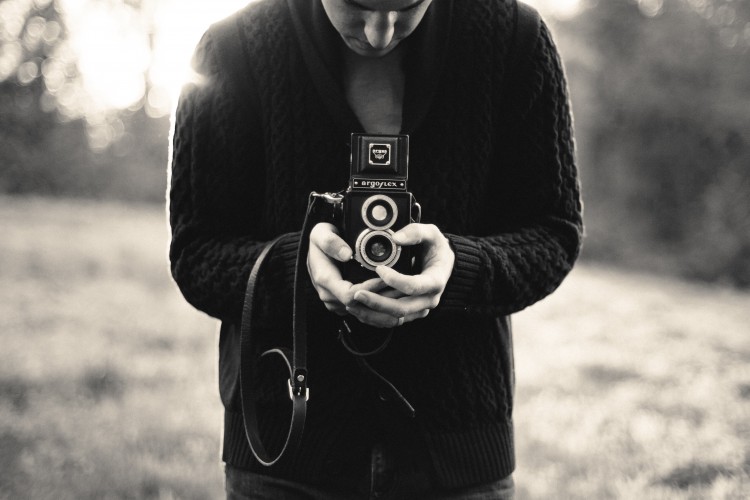 Like a movie trailer that becomes your next date night, a great promo video can inspire viewers to take action. Promo videos are short and to the point, drawing people into what you have to offer - and they're extremely effective when promoting your online school.
Videos make for incredible advertising when you're searching for students to enroll in your courses. Promo videos can be seen publicly on YouTube, which according to Nielsen reaches more US adults ages 18-34 than any cable network, and they can be ranked by Google using services like Wistia.
If you're thinking of creating promo videos for your online school, then you're in luck. Check out the following promo video best practices before you break ground on a video - or break the bank on a camera!
Draw The Viewer In
Like a popular news article, your video needs to draw your audience in from the start. Shocking statistics and stunning images can be effective leads as well as a catchy tagline or quote.
The key is to get the attention of your future students quickly. Be sure to describe the problem that you are solving as soon as possible, e.g., a fast-moving programming school for students who want to further their tech careers. Try to capture your audience's imagination by helping them think of what their lives would be like if this problem was solved.
Check out this UncommonSense.com article for great marketing video tips.
Tell Stories
Storytelling is an amazing way to engage with your prospective students. When people can connect with a story, they become emotionally invested, and these emotions aren't easily forgotten.
As a teacher, I have used this strategy to engage kids and increase their ability to remember. The same strategy can work well for marketing. A good story can draw your audience in and help them reach the next step.
This SchoolKeep blog post provides great storytelling tips for educators.
Avoid Turn-Offs
Make sure not to turn your viewer off - be honest, and don't be funny just for the sake of it. Other turn-offs include lack of video connectivity, not making a connection with prospects, and trying to reveal everything about your course in a short span of time.
Sending a consistent, singular message allows the prospective student to focus on how your course will help them.
Compel Viewers to Act
Make sure there is a call to action that tells your prospective students what they should do. In this case, it's likely a course enrollment or a school subscription.
Don't assume that your audience will investigate what to do after they watch your promo video. Be detailed about where they should go, what button they should click, etc.
Production and video quality are great factors to focus on, but take it from Ann Handley of MarketingProfs: "the point is not to get good at video, the point is to get good at video that drives business."
Keep It Short and Sweet
Finally, keep your videos short. According to a 2012 Wistia study, a little less than 50% of viewers will watch a 1-2 minute video to the end.
Thus, a minute or two of very clearly stated information with a solid call to action is better than a ten minute video that describes all the details. You want to help them reach your course and then they will see all that you have to offer in the syllabus. Remember to have a little fun with it!
---
Gabrielle Marquette is a teacher with 18 years of experience in private and public school environments, and has taught undergraduate and graduate courses. Her expertise lies in curriculum development, instruction and classroom management. She holds a BA in Sociology from UC Santa Cruz and an M.Ed. from Saint Michael's College in Vermont.
{{cta|https://resources.schoolkeep.com/training-framework|https://uberflip.cdntwrk.com/files/aHViPTYzNjYzJmNtZD1pdGVtZWRpdG9yaW1hZ2UmZmlsZW5hbWU9aXRlbWVkaXRvcmltYWdlXzU4NjQxNDUwZjI5NmMucG5nJnZlcnNpb249MDAwMCZzaWc9M2FhY2QxNzllZTY3MDZlMmI0ZTZhZmZkNWE5NGE5ZjA%253D}}