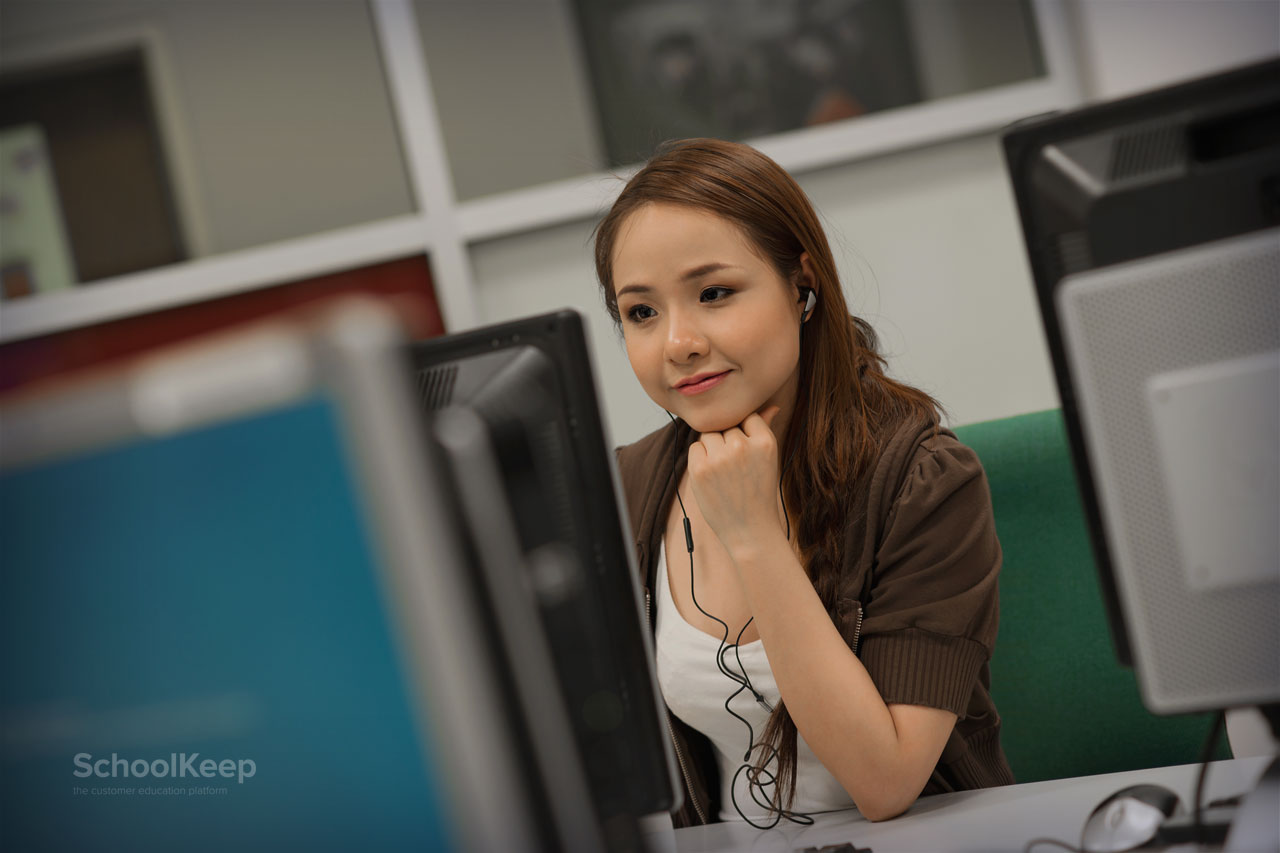 When deciding to sell online courses through an elearning program, of course you want it to make you money. But sometimes it's OK to give it away for free. Although this may seem counter productive, there are some cases where providing free elearning can benefit you more in the long-run, such as through an improved brand image and generating qualified sales leads for other products and services.
In short, should you think of your online courses as a lead gen tactic or as a profit center? Let's take a closer look at some situations when you should sell online courses and others when it makes sense to give them away.
Talking about yourself -- Give it away
Happy, knowledgeable customers are the foot soldiers of your positive branding campaign. If for instance you offer elearning courses about your company's background or a general "How to Use Our Software 101" course, those might be better offered for free.
Any course that gives your customers information that can help them learn more about your company and what you stand for can be a potential boon to your brand and is worth more as a customer service and lead generation method than as a revenue source.
Helping them thrive -- Sell it
For example, say you make a photo enhancing software for photographers and you've decided to sell online courses that can help your customers grow their photography business. They should pay to access your expertise as it helps them become more successful and ultimately make more money.
Addressing customer issues and updates -- Give it away
No product or service can make everyone happy. Someone will always have an issue or a complaint. One way of addressing issues customers may have and also informing them about updates to your product or service could be done through a free elearning course.
Not only does it disseminate the information quickly, but it shows your customers you do care, you are listening, and you want to help them get the most out of your product.
Related reading: Drive Your Company Growth With An Online Customer Education Program
Providing valuable insight -- Sell it
Suppose you are planning to deliver online courses that will share your analysis or industry insider information that your customers wouldn't otherwise have access to. For that reason alone your customers should pay for these types of courses.
Hooking them -- Give it away
This is the free sample model. If you have low customer awareness about your courses and a lot of confidence that people will be interested when they do more, then giving away an introductory course makes sense.
Like the free samples handed out in the supermarket, it should make them hungry for more. Don't make the mistake of giving away a dumbed down or simplified version of your course that confuses people about the high quality of the rest of your courses. It's better to keep the sample at the same high quality and to make it a smaller portion.
Related reading: Want to Earn Money Teaching Online? Here's How to Get Started
The big question
Ultimately the decision of whether to sell online courses or give them away for free comes down to your business priorities. However, even just one free elearning course can be seen by your customers as an added value to the product or service they have already paid for. Take the time to understand the full value of the elearning courses you offer -- not just monetarily -- to help you make the right decision.
{{cta|https://resources.schoolkeep.com/training-framework|https://uberflip.cdntwrk.com/files/aHViPTYzNjYzJmNtZD1pdGVtZWRpdG9yaW1hZ2UmZmlsZW5hbWU9aXRlbWVkaXRvcmltYWdlXzU4NjQxNDUwZjI5NmMucG5nJnZlcnNpb249MDAwMCZzaWc9M2FhY2QxNzllZTY3MDZlMmI0ZTZhZmZkNWE5NGE5ZjA%253D}}