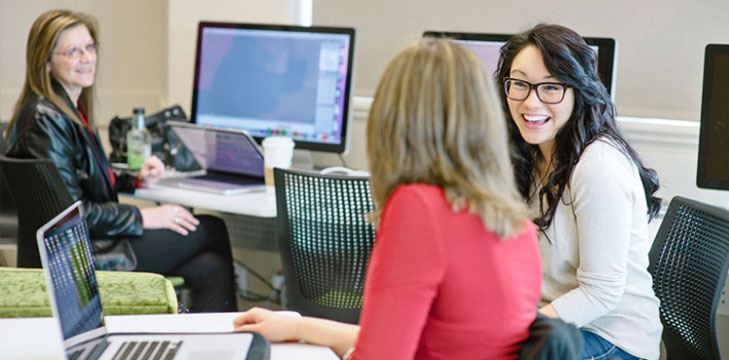 Modern businesses have adapted in thousands of ways to embrace technological advances, but one traditional approach continues to hold: when it comes to customer and channel partner onboarding, live, or synchronous, training is the go-to option.
That's not to say that technology isn't involved. Software implementations – especially in large companies – take months, and usually involve a variety of methods: onsite education sessions, web-conference trainings, live webinars, phone consultations, and other efforts.
Even the most sophisticated large companies cling to longstanding onsite training strategies, although studies have shown over half of large software implementations fail. There seems to be an ingredient missing. With that mind, how can companies bolster their training efforts?
Let's start with the difficulties of exclusively conducting synchronous training. Whether held online or on-site, all forms of synchronous training require scheduling and other advanced coordination. Synchronous modes of training are inherently messy, expensive and time-consuming.
Companies espouse interpersonal training as evidence of their commitment to customer service or channel relationship-building, but does it make sense to put all your eggs in one basket?
Synchronous training alone can be:
Inefficient: Consider the last time you arranged a conference call among six or more people. How many emails were circulated about scheduling? How many times was the call rescheduled? How effective was the conference line for all involved? How many of the original invitees actually ended up on the call?
Synchronous customer and channel partner training involves all of those issues, and more.
Ineffective: Even worse than the rescheduling issue is 'set-in-stone' timing for group education sessions. In a corporate environment, it's impossible for a large number of trainees to all leave the floor at once and be away from their desks for extended periods of time.
So, if your company conducts onsite group education sessions with companies who are using your products or live screenshare trainings with channel partners, these companies need to leave a different set of employees tending to the business at hand. These employees often don't receive training, and can find it hard to catch up to peers who did.
Underappreciated: Customers and channel partners value having implementation specialists available to answer their questions, but they value their own time and responsibilities more.
According to Forrester Research, 34 million Americans work from home, and the number is expected to reach a staggering 63 million – or 43 percent of the U.S. workforce – by 2016. Furthermore, channel partners such as authorized resellers are often in the field brokering deals, which translates to random hours. Add to that the trend of other kinds of employees creating their own hours, and you have a recipe for making synchronous training a burden, not a benefit.
Unscalable: This is particularly pronounced in the case of customer onboarding. In theory, as your sales increase to meet greater customer demand, you'll build out a team to deliver training to your growing customer base. Yet you can't do that ad infinitum as your business grows.
As new hires come in – and you face the challenge of effectively and rapidly training new trainers to become effective at customer onboarding – you'll overburden your top performers, making it more likely that they falter in their efforts and leave poor impressions on customers.
Why Self-Paced Solutions Compliment Synchronous Training Efforts
Changing up your training strategy to embrace online learning is one of the smartest ways to help your clients and partners make the most of your products and services. A modern, on-demand learning management system provides key benefits to the entire enterprise, including increased accessibility.
When customers and channel partners can access your training materials on their own schedules, they'll be more likely to consume your training content in order and at their own pace, without the threat of missing a major session and falling behind. Those better-educated customers, resellers, franchisees and other partners translate into higher lifetime values for your business.
On-demand learning also makes it easier to keep your learners updated. As your companies' products and technologies change, you can quickly adapt your online training materials to reflect changes, making it simpler for your customers and partners to understand major modifications to your system.
Most importantly, a tech-powered online training program doesn't contrast with your customer-service mindset — it complements it. When trainers and other implementations staff only have to conduct synchronous training only for the most momentous occasions, they're free to better answer customer questions, help resellers answer their prospects' questions, and focus on providing value at the organizational level.
{{cta|https://resources.schoolkeep.com/training-framework|https://uberflip.cdntwrk.com/files/aHViPTYzNjYzJmNtZD1pdGVtZWRpdG9yaW1hZ2UmZmlsZW5hbWU9aXRlbWVkaXRvcmltYWdlXzU4NjQxNDUwZjI5NmMucG5nJnZlcnNpb249MDAwMCZzaWc9M2FhY2QxNzllZTY3MDZlMmI0ZTZhZmZkNWE5NGE5ZjA%253D}}