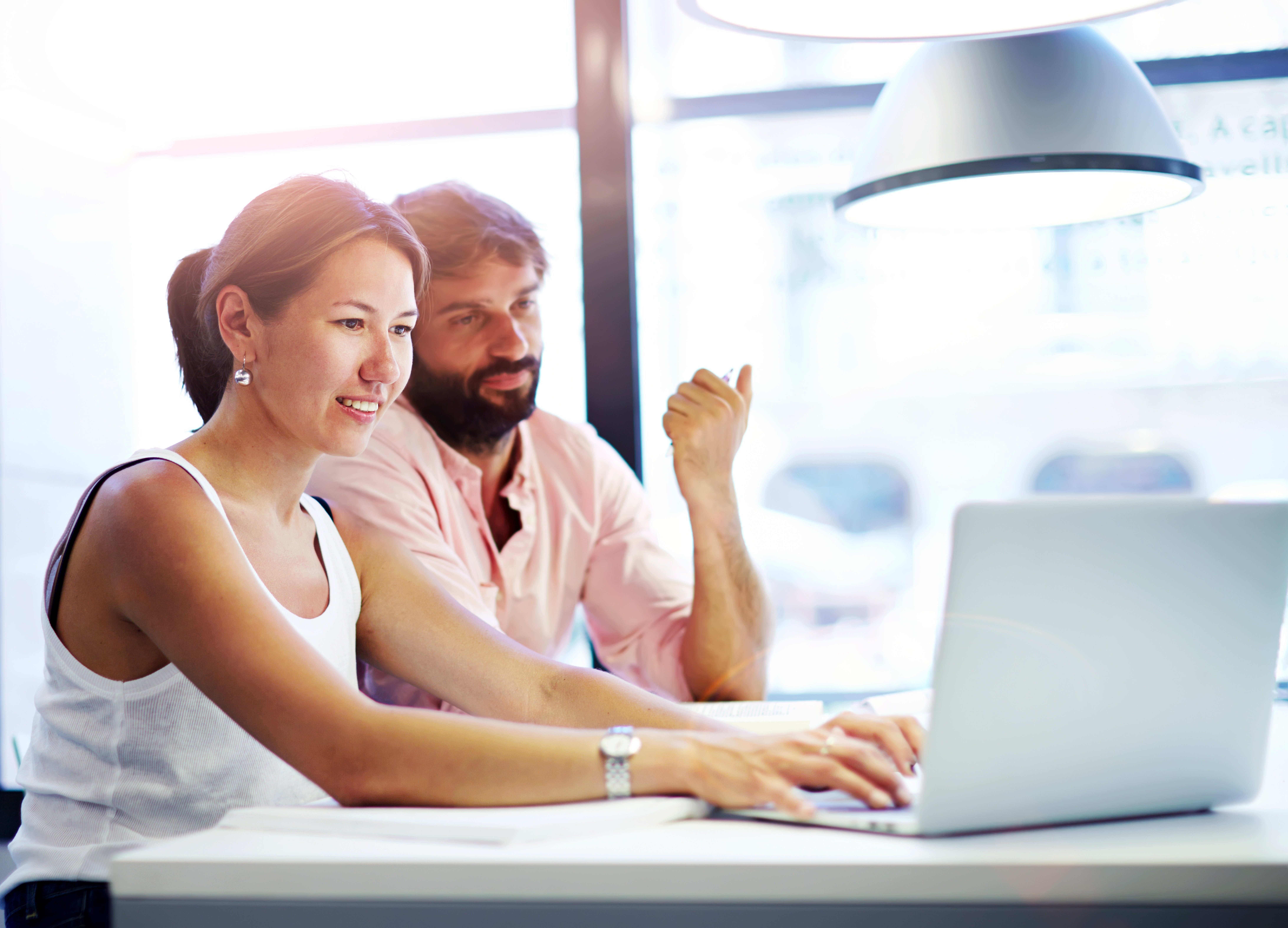 A learning management system (LMS) is a vital tool in your organization's training department. The LMS is used for supporting, tracking and delivering classroom and elearning instruction, which makes the role of your LMS administrator important to the success of your training program. To hire the right person to fill this role, you'll need a well-constructed LMS administrator job description.
Related reading: LMS Comparison 101: What You Need to Know Before Buying
Hire an internal administrator instead of outsourcing
Companies often underestimate all that is involved in administering an LMS. Many rely on outsourcing LMS support, especially when getting started, but your own employee will have a better understanding of your company's needs. Having the right administrator who takes ownership of the LMS will improve the level of customer service to your employees.
What does an LMS administrator do?
The LMS administrator can provide training on how to use and navigate the system, provide technical support and customer service to all LMS users, troubleshoot problems when needed, teach other team members to administer the LMS and consult with trainers on ways to assign and deliver training through the LMS.
Related reading: Use Learning Boosts to Battle the Forgetting Curve in Online Training
The LMS administrator should be able to consult with subject matter experts, LMS users and training staff. He or she should be nimble, adaptable and able to work in a fast-paced and ever changing environment.
The LMS administrator will need to create tests, surveys, assessments and evaluations within the system. The administrator handles the day-to-day activities including registration, password reset, audits compliance and reporting. Ideally, your LMS administrator will also love learning and can help develop more ways to leverage your LMS.
Related reading: The Key People You'll Need To Build A Killer Customer Training Program
In his interview with veteran LMS administrator Connie Welch, Jon Aleckson asks what to look for when hiring people for this position. Welch says, "We look for individuals that are self-starters and fast learners, tech-savvy, adapt to change quickly, thrive under pressure, can manage multiple projects and deadlines, have analytical problem solving and troubleshooting skills and multitasking ability with overlapping complicated procedures and processes."
Welch also recommends looking for individuals with excellent written and verbal skills along with strong training, presentation and consulting skills.
So who should you be looking for to fill your position of LMS administrator? While every company's needs will vary slightly, let's take a look at a typical LMS administrator job description to help you get started.
A sample LMS administrator job description
The ideal candidate will demonstrate the ability to provide technical support of the organization's learning management system. This position performs the day-to-day administration of the LMS, consulting with management, trainers and LMS users. This position serves as primary support for troubleshooting system and user issues.
The successful candidate should be detail-oriented and able to work in a fast paced environment. Although this is a team environment, candidates should also be able to function independently with minimal supervision.
Responsibilities
Enroll facilitators and learners into learning events in the LMS.

Create events and offerings in the LMS.

Manage event details in the LMS.

Train team, trainers and LMS users on how to use and navigate the LMS.

Troubleshoot technical problems and provide technical support.

Configure, manage and document the LMS reporting environment.

Create and distribute reports.

Design and develop custom reports.

Define, execute, manage technical settings, log settings and performance settings.

Prepare and/or update documentation for new and existing processes.

Manage LMS security and access for new employees.

Manage course utilities (i.e., import, export, archive, copy, restore).

Perform capacity planning for data storage and performance.

Collaborate with other systems administrators, talent management and training teams.

Implement new system features, support system upgrades.
Requirements
Bachelor's degree in business, management, human resources, instructional technology or closely-related field.

2+ years of well-rounded experience in LMS administration.

Basic understanding of instructional design principles, practices and theories.

Strong analytical, interpersonal and communication skills.

Ability to work in a fast-paced environment, able to adapt to changing needs and priorities.

Ability to problem solve with proven critical thinking skills.

Ability to function in a team environment, but also able to function independently with minimal supervision.

Experience with elearning authoring tools is a plus.
Although we haven't listed any brand names here, you'll want to be sure to look for candidates that already have experience with the technology stack you are already using, which can be listed under requirements in the LMS administrator job description.
One other thing to consider: if you are launching your elearning program or significantly changing it, you may want the person in this new role to participate in shopping for and comparing learning management systems. In that case, be sure to check out our comprehensive LMS shopper guide.
{{cta|https://resources.schoolkeep.com/ebooks/lms-buying-guide-2|https://uberflip.cdntwrk.com/files/aHViPTYzNjYzJmNtZD1pdGVtZWRpdG9yaW1hZ2UmZmlsZW5hbWU9aXRlbWVkaXRvcmltYWdlXzU4NWFhZjk1Nzg3ZjkucG5nJnZlcnNpb249MDAwMCZzaWc9ZWZiZjFhMjYxOTNiOTQ5OGNhN2U5MTdlMGVmNTBmMWE%253D}}