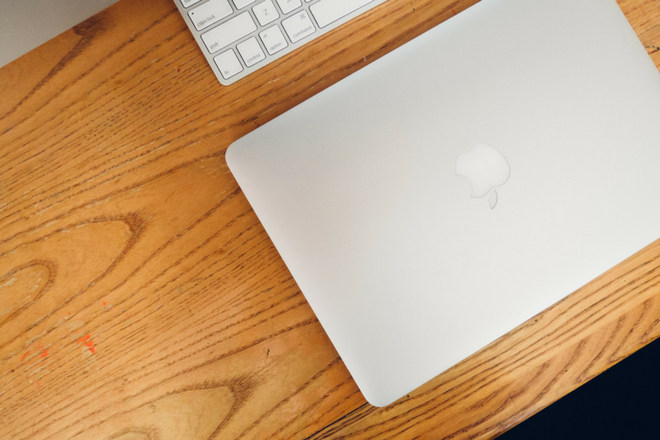 Pioneering technology is rarely enough to guarantee a company's success. Today's fastest-growing SaaS and sharing economy brands succeed largely by hiring the right people, cultivating the most advantageous partnerships and acquiring the ideal customers for their product and services. All that happens at the point of entry — lead generation, onboarding and initial training.
The cloud-based and easily-integrated digital onboarding solutions now available streamline complex processes, including hiring employees and enrolling providers, contractors, sellers and other partners, not to mention enterprise customers.
Want to place yourself among today's fastest-growing brands? Check out this list of solutions, experts and conferences to upgrade your own onboarding systems and expertise.
Related reading: How Conversion Barriers Can Actually Improve Customer Retention
Tech tools you need now
Inbound marketing
Intercom.io: When a visitor logs onto your website, use the opportunity to deepen the relationship. Named by SaaScribe as one of the 10 Most Disruptive SaaS Companies, this internet marketing solution give you the ability to chat with customers when they visit your site, to onboard customers via targeted emails and in-app messages and to craft personalized, customer-centric messages for potential customers.
HubSpot: A leading inbound marketing software platforms, HubSpot spreads your message across a number of channels, including social media, landing pages and emails. Targeted SEO aims to attract and convert leads to customers; so far, it counts more than 18,000 users in over 90 countries.
Related reading: Our ebook on customer education and customer lifetime value includes a terrific interview with Hubspot's certification program manager Sarah Bedrick.
Marketo: Marketing automation platform Marketo adjusts marketing campaigns to pinpoint and nurture the hottest leads. It matches customer behavior with the most applicable service or product, enabling sales teams to tailor sales messages.
Training/HR Management
SchoolKeep: This flexible training solution enables your organization to capture all the different sectors that make up your revenue base. Integrating SchoolKeep within your platform enables you to efficiently onboard and train all external users — including resellers, customers, channel partners or contractors — on the features and benefits of your product. SchoolKeep's solution is easily adaptable, allowing for effortless course building and revisions, and it has a robust analytics tool.
Related reading: The 5 Pillars of Training Excellence for Fast-Growing Startups
Jobvite: With this leading talent acquisition software, organizations can identify, recruit, hire and onboard new employees. The solution also features an innovative applicant tracking system and a social-media-enabled recruitment function.
Onfido: With so much recruiting and hiring conducted online, verifying applicants takes on greater importance. Onfido validates applicants' information through a series of background checks.
Staffjoy: Designed for both firms and on-demand contractors, Staffjoy schedules workers as needed. Companies input their staffing needs, while contractors log on and grab jobs that match their schedule. Staffjoy also monitors compliance issues, particularly in terms of overtime pay.
Customer success
Gainsight: Using data analytics, Gainsight's software tracks customers throughout the customer lifecycle. Among its useful features is the ability to uncover those customers most at risk of leaving the platform.
Natero: This software enables organizations to overlay predictive data to pinpoint those customers likely to convert — and those likely to churn. It also alerts the customer success team when a customer is ready for upgraded services.
Experts you need to follow now
Samuel Hulick: A must-follow for anyone wanting to optimize their onboarding experience. Mixing humor and UX design expertise, Hulick is the force behind UserOnboard. His "teardowns" analyze onboarding pages for obvious glitches that frustrate prospects before they sign up (like sending back prospects to the first screen when they want to move forward). Don't despair, he also offers advice on how to make those onboarding process user friendly or, as he puts it, "[turn] users into stampeding elephants of unstoppable motivation."
Brian Halligan: The founder and CEO of HubSpot is credited with coining the term inbound marketing. The author of two marketing books, he's also a lecturer at the MIT Sloan School of Management. His Twitter feed mixes business advice and music notes.
Amy Porterfield: Marketing guru and course creation expert, Porterfield literally wrote the book on Facebook marketing. Follow her for tips on how to harness the power of social media to boost your marketing prowess.
Josh Bersin: A must read for anyone in the learning and development, Bersin leads Bersin by Deloitte, a research and consulting mainstay that dispenses advice on all aspects of HR — talent acquisition and management, employee engagement and technology. Check out his frequent blogs in Forbes, hear him speak or read his expert takeaways in The Harvard Business Review, The Wall Street Journal and Bloomberg.
John Leh: Leh oversees Talented Learning LLC as CEO and lead analyst. He's the go-to guy for organizations considering buying a learning management system, consulting on the right LMS and vendor for your company and how to get the best deal. Reading his blog is an essential roadmap of what to weigh when purchasing an LMS.
Jeremiah Owyang: Building upon his extensive analytical background in technology, social media and marketing, Owyang, founder of Crowd Companies, now focuses on helping businesses attain success in the emergent but risky collaborative economy. He is frequently quoted in major news outlets like Forbes and Bloomberg.com. His report, The New Rules of the Collaborative Economy, details how legacy brands like Ford and Home Depot have adopted the peer-to-peer playbook of Uber and Etsy.
Lincoln Murphy: Murphy ranks as a leading SaaS consultant, offering advice on everything from customer success strategies and battling customer churn to optimizing leads and driving sales. He's also an author and frequent conference speaker.
Judith Platz: As vice president of customer success and support services for the Technology Services Industry Association, Platz advises tech and service organizations on how to integrate technology within their operations. A frequent speaker and author, Platz provides actionable guidelines for utilizing technology to optimize the customer experience.
Kate Leggett: The vice president and principal analyst at Forrester has become a top thought leader for the customer relationship management (CRM) industry. Drawing upon her experience as an executive at CRM and customer service software companies, she's written several books on customer service trends and best practices.
Related reading: How Companies in the On-Demand Economy Are Embedding Provider Training Into Their Platforms
Marc Benioff: The chairman and CEO of Salesforce foresaw the power of cloud computing back in 1999 when he founded what is now one of the top 10 software companies in the world. His book, Behind the Cloud, became a national bestseller. He's also a leading proponent of corporate philanthropy.
Neil Patel: Co-founder of SaaS analytics tool CrazyEgg, Patel has been named by Forbes and Entrepreneur magazine as an innovative voice in the digital marketing community. If you want to know how to create content that attracts and retains customers or boosts your SEO ranking, then dive into his blog for a wealth of advice.
Eoghan McCabe: The founder of Intercom.io, McCabe's insights are frequently sought by internet businesses who aim to ramp up customer communications in an integrated, holistic way.
The conferences you need to sign up for now
LeadsCon 2016, Aug. 22-24, New York City: For B2B online marketers, this is a must-attend event. Speakers dole out the latest 411 on trends, tips and technology for lead acquisition and conversion.
Content Marketing World Conference and Expo, Sept. 6-9, Cleveland: Content marketing experts will gather to mete out advice on content marketing strategies, mastering SEO and using content to lift the B2B buyer journey.
Digital Customer Experience Strategies Summit, Sept. 13-14, Chicago: This conference spans the entirety of CX, from acquiring customers, promoting loyalty, creating digital touchpoints and building your digital team.
TechCrunch Disrupt, Sept. 12-14, San Francisco: A conference designed specifically for startup SaaS enterprises. In addition to giving entrepreneurs the latest intel on technology, participants can vie in the Startup Battlefield or sweat it out in the Hackathon, during which coders and developers are charged with coming up with "something amazing from the ground up" in just a day.
HR Technology Conference and Expo, Oct. 4-7, Chicago: Held at the Windy City's McCormick Place, speakers help attendees navigate the intersection of human resources and technology.
Technology Services World 2016, Oct. 17-19, Las Vegas: Head to Vegas for the latest tips on how to align all your corporate functions with the technology-as-a-service (also called the anything-as-a service or XaaS) model.
Onboarding 2025 Conference — Ramp it Up: Sales Onboarding, Nov. 1, San Francisco: If you're looking to upgrade and scale up your onboarding process from a sales point of view, then make your way to San Francisco to attend this.
Inbound 2016, Nov. 8-11, Boston: Marketing and sales pros can up their inbound marketing game at this conference featuring workshops, training and product demos.
Onboarding + Employee Transitions Conference and Seminar, Nov. 29 - Dec. 1, New York City: Conference season begins to wind down with this event, focused on the new-hire onboarding experience.
SaaStr Annual 2017, Feb.7-9, 2017, San Francisco: Never too early to register for this conference focused on how SaaS entrepreneurs can achieve even greater success by learning from the pros that have already done it.
Don't go it alone
Considering the high cost of recruitment and training, finding top-notch talent reigns as the top priority for these enterprises. Even more costly is hiring someone who ultimately emerges as a poor fit for your company and culture. The same holds true for partners and customers. A perfect match between you and your partners and customers results in long-term value and profits.
So many tools, people and learning opportunities are out there. You don't have to go it alone when building your digital brand. Reach out to the companies, experts and places listed here to put your organization on a path to greater success.
{{cta|https://resources.schoolkeep.com/ebooks/lms-buying-guide-2|https://uberflip.cdntwrk.com/files/aHViPTYzNjYzJmNtZD1pdGVtZWRpdG9yaW1hZ2UmZmlsZW5hbWU9aXRlbWVkaXRvcmltYWdlXzU4NWFhZjk1Nzg3ZjkucG5nJnZlcnNpb249MDAwMCZzaWc9ZWZiZjFhMjYxOTNiOTQ5OGNhN2U5MTdlMGVmNTBmMWE%253D}}