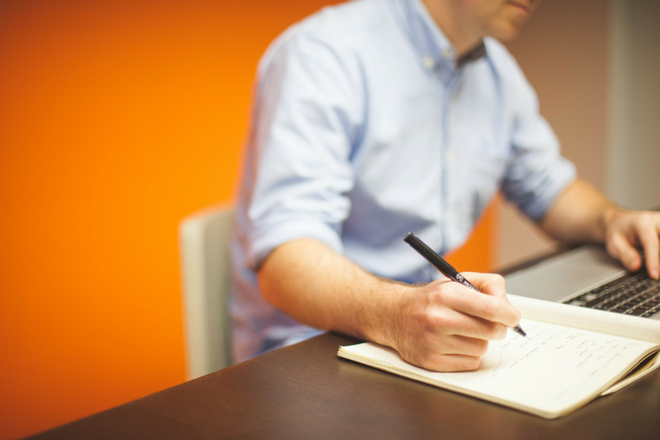 If your company's Learning and Development program is still running on the same corporate learning management system you've had for years, it may be time to take another look at the market.
The versatile advantages of cloud computing have enabled LMS programs to leap over the static in-house programs of the past. As technologies have improved, the field has expanded enormously, providing companies with an increasing number of options to customize their LMS to their particular needs.
The LMS market is in an era of growth, and companies can find abundant opportunities to take advantage of it. Get it right, and your LMS will be more than just a cost center — it will be a powerful tool for attracting better applicants, onboarding employees more quickly and retaining high-quality customers.
Related reading: 8 Ways Automation is Great for SaaS Onboarding and Training
The modern LMS is a game changer for businesses
Earlier generations of LMSs met the needs of an older business model, but most aren't geared to deliver what modern businesses are looking for today.
Clunky user interfaces may have been acceptable when training was simply mandatory for employees. Today, however, they become a barrier to forward-thinking companies that are using training as a tool to attract customers, partners and on-demand workers.
These companies are looking for a seamless user experience, which isn't possible with an older LMS that doesn't integrate with a company's existing branding.
Many legacy LMSs aren't scalable, which can be a problem for modern flexible businesses. They often lack the robust reporting function an L&D team needs to really measure the program's effectiveness. Without good reporting, it's impossible to make a solid case for the business benefits of learning.
The good news is that modern e-learning technology has greatly improved beyond the out-of-date LMS many companies are using.
Improved user interfaces offer better, more engaging experiences for learners, while an increasing amount of research into the way humans learn has turned modern LMS into more effective teaching tools.
Plus, most modern LMSs offer a cloud-based software-as-a-service (SaaS) model that makes implementation simpler. This increase in access has been particularly instrumental in leveling the training playing field for smaller and less established companies.
Nearly 1 in 2 companies are exploring new learning technology — here's why
L&D departments are increasingly turning to technology to meet key business KPIs. According to the 2016 Brandon Hall Group Learning Technology Study, 48% of the organizations they surveyed were planning to explore new technologies in the next 12 months. Part of the reason given was dissatisfaction with older technologies, but a large part was that choosing the right LMS can reap tangible results.
According to the same survey, 40% of respondents reported an increase in revenue after implementing learning technology, while 53% reported increases in productivity. Worker turnover was down for 16% of respondents, and costs were lower for 26%.
Training for workers, customers and business partners has been increasingly recognized as a critical tool for business success. That helps explain why a report Capterra published last year found that over two thirds of LMS buyers were purchasing learning technology for the first time, rather than switching from a previous system. Not only is the demand for learning management systems growing, their availability in the cloud means that a powerful modern LMS is within the reach of organizations who previously couldn't afford a more traditional on-site platform.
Selecting the right corporate LMS is obviously critical if you want to see impact on KPIs. But what does "right" look like?
The modern LMS is cloud-based and scalable, meaning that it adjusts to the needs of your business — and not the other way around.

It's based on a solid foundation of research into how people learn, which helps boost retention and engagement.

It's built around a thoughtful user interface on both the front and back end, making it simple for the L&D team to add and update content, and for the learner to navigate and use.

It seamlessly integrates with your company's branding to provide a smooth learner experience.

And it provides detailed reports tailored to the KPIs that matter to your business.
An opportunity to improve the value of your customers, employees and partners
Whether your LMS is aimed towards your workforce, customer base or partners, all these modern features provide benefits throughout the acquisition funnel:
At the awareness stage, a modern LMS will increase the volume and quality of your leads, applicants and potential partners.
At the onboarding stage, a modern LMS will help you reduce time to productivity for your workforce and partners, and reduce time to value for your customers — along with lowering churn rates and reducing costs.
A modern LMS will allow you to deliver continued learning opportunities, boosting retention rates and providing professional development opportunities for your workforce while reducing support tickets among your customers and partners.
This is your opportunity to improve the quality of your applicants, to streamline the onboarding of employees and on-demand workers and to attract and retain better customers. This is your opportunity to build more profitable relationships with your partners. The bottom line is that upgrading to a modern LMS is critical for companies who want to succeed in the modern business climate.
Related reading: Tips for Crushing SaaS Churn
{{cta|https://resources.schoolkeep.com/ebooks/lms-buying-guide-2|https://uberflip.cdntwrk.com/files/aHViPTYzNjYzJmNtZD1pdGVtZWRpdG9yaW1hZ2UmZmlsZW5hbWU9aXRlbWVkaXRvcmltYWdlXzU4NWFhZjk1Nzg3ZjkucG5nJnZlcnNpb249MDAwMCZzaWc9ZWZiZjFhMjYxOTNiOTQ5OGNhN2U5MTdlMGVmNTBmMWE%253D}}