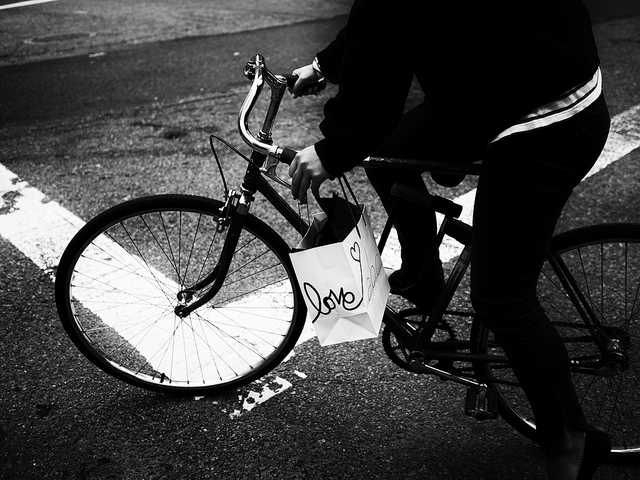 Photo credit: Devin Smith
Brand evangelists differentiate themselves from customers through their enthusiasm for outstanding products. Research has shown such efforts to go a long way. According to a study done by Zuberance, brand evangelism has shown to be ten times more cost-effective than traditional marketing.
A great way to encourage customers to join your fanbase is to let customer support efforts serve as the backbone of your customer success efforts, especially training. Customer training can help you accomplish this goal in various ways.
Successful companies strategically leverage training as a utility for brand awareness, feedback collection and promoting incentives, all of which are efforts that lead to the cultivation of brand evangelists.
Incorporate Customer Feedback Into Your Training Content
Customer service is at the root of customer experience, which, during this digital age, can be difficult to manage.
According to Jim Freeze, Senior Vice President and CMO at Aspect: "Consumer expectations are higher. Word of mouth travels faster. Consumers are empowered like never before, and all of this puts increased importance on the customer experience."
As your primary connection to customers, develop a system with your representatives for collecting client feedback. As they listen to customer suggestions, concerns and comments, have them record and track their correspondence. By prioritizing feedback, you create additional opportunities for customer success, and your customers feel listened to.
Customer feedback provides valuable information that is then recycled and used in future training content. Repurposing feedback for training content is highly cost-effective as you watch your customer training efforts come full circle.
Feedback-based training content is particularly valuable as it is highly targeted at addressing your customers' biggest concerns and most frequent questions. As you learn about the product confusions most widely shared by your customer base, develop content to resolve common issues and equip customers with the necessary knowledge for success with your product.
Recycling content will show a return on investment, as customers' dependency on support centers are decreased, and happier, more knowledgeable customers evolve into evangelists. They will thank you for it.
Use Customer Training to Establish Thought Leadership
In 2010, Nielsen reported that 27 million pieces of content are shared each day. Information overload can make filtering through the ever-growing amount of content a difficult and tedious task. Most people would prefer to follow a selected few thought leaders that they trust to deliver relevant and meaningful content on a consistent and regular basis.
When customers recognize your company as a thought leader in your respective field, they are more likely to engage with and advocate for your brand. Use your training content as a platform for showcasing your company's knowledge and establishing yourself as a thought leader.
A Sprout-Social study revealed 74% of consumers rely on social networks to guide their decisions when making purchases. Moreover, a 2013 survey by Deloitte found that 92% of organizations that view customer experience as a differentiator have multiple contact channels. So once you have training content extensively supported by customer feedback, don't be afraid to share it and engage with members in your online community.
Make your infographics, videos, text, etc. convenient for others to like, Tweet, pin, or engage with using any preferred outlet. Equip your customers with the right tools to spread the word about your brand and take one step closer to becoming a brand evangelist.
Related Post: Why Customer Success Education Initiatives Need More than Just Product Training
Incentivize Your Customer Training Efforts
Many companies offer incentives to convert customers to brand advocates. Incentives can nudge customers toward learning more about your brand, products and services. For example, Dropbox offers customers additional storage space when they adopt new features.
Another incentive that can be used to entice customers is certification. Google's Teacher Academy offers educators an opportunity to become Google certified with free professional development on Google tools. Google Certified Teachers can then use their new-found knowledge, skills and resources to train colleagues; thus, recruiting additional Google for Education users.
Having brand evangelists train customers can be an effective way to acquire new users and customers, too. Companies like Zendesk offer user group events hosted by "super-star Zendesk customers" to help customers connect and learn about how others are using the product. User groups typically offer incentives for brand evangelists to promote their brand, network with others in their industry, as well as other perks that are exclusive to event hosts.
Perhaps the simplest way to offer incentives to brand evangelists is through referral programs. According to the New York Times, 65% of a company's new business is from referrals. Munchery, FreeAgent and Lyft are excellent examples of companies that do customer referral programs right.
Each offers seamless methods for their customers to refer others with incentives that include discounts and credit toward their account. Such incentives encourage happy customers to take on evangelistic roles as they "train" their friends and family about the company and product.
Brand evangelists are the product of nurtured relationships between a company and its customers. Customers are consistently offered value through quality training content. The content works to spark customers' desires to use a product, support their success with the product, and reinforce their love of the product.
{{cta|https://resources.schoolkeep.com/training-framework|https://uberflip.cdntwrk.com/files/aHViPTYzNjYzJmNtZD1pdGVtZWRpdG9yaW1hZ2UmZmlsZW5hbWU9aXRlbWVkaXRvcmltYWdlXzU4NjQxNDUwZjI5NmMucG5nJnZlcnNpb249MDAwMCZzaWc9M2FhY2QxNzllZTY3MDZlMmI0ZTZhZmZkNWE5NGE5ZjA%253D}}