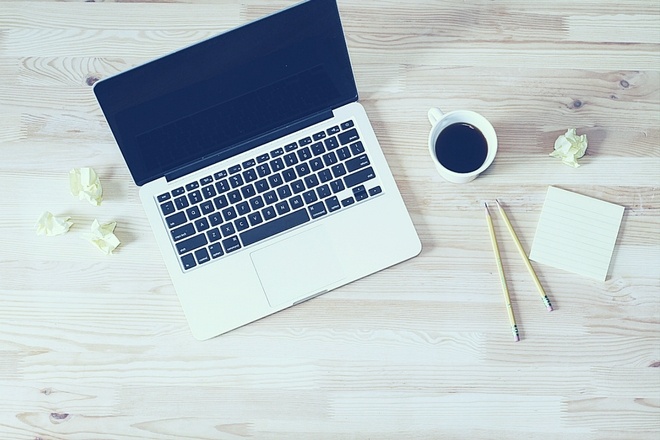 Thanks to innovative data analytic tools, your SaaS enterprise can easily pinpoint likely prospects for automated lead gen campaigns. You may even know your prospects' needs better than those prospects know themselves. That's what good marketing is all about — attracting prospects to your SaaS platform.
Once you grab the attention of those prospects, funneling them toward onboarding and initial training should likewise be a sleekly automated process. That's what good onboarding is all about.
In the past, SaaS enterprises siloed onboarding and training into separate functions. Or, they relied on a conventional learning management system (LMS) to dispense training. While those systems may have been automated, they failed to provide an integrated, excellent user experience.
True training automation takes onboarding and training throughout the customer lifecycle to a new level — and insights gathered through training automation can be used to attract even more new customers. Today's most successful SaaS companies are using training automation to create a high-touch experience for clients that engages and motivates them to stay with the solution over the long term.
Here's how training automation can supercharge how your SaaS attracts, onboards and keeps new customers.
1. Onboards without handholding
Automated onboarding enables prospects to complete the process on their own without the need for internal resources to handhold them through each step. This is not only more efficient, but allows the SaaS to invest in and create a more nuanced, branded onboarding and training platform.
By automating onboarding, you can concentrate your people resources where they are needed most -- resolving prospects' legitimate concerns and questions rather than overseeing rote steps such as manually filling out a form.
2. Makes a good first impression
Think of onboarding as the first impression a prospect gets of your SaaS solution. In a blog entry on Kayako, a customer service software, expert Sukhpreet Anand perfectly describes how automated onboarding and training go hand-in-hand with customer success.
"Ultimately a great customer onboarding process comes from understanding the customer and their needs, and proactively offering help and support at the right times," Anand writes. "Your onboarding process is the one chance you get to leave a lasting impression with a customer; make the most of this opportunity or you just might see them churn."
Making that good lasting impression means having an onboarding process that's inviting, frictionless and clearly representative of your value proposition.
This means more than just making the sign-up process go quicker; training automation goes far beyond merely having a digital application sheet. It's also an opportunity to showcase your training strength.
Related Reading: What 3 Business Benchmarks are Most Impacted by On-Demand Training?
An automated onboarding process integrated within your SaaS platform allows you to monitor how prospects progress through the sign-up stage. Whenever a prospect appears to have hit a roadblock, or to have abandoned onboarding entirely, an automated training system triggers an alarm, so to speak, and the appropriate instruction or guidance pops up immediately. With that extra boost, the prospect goes on to complete the onboarding.
More importantly, you'll decrease the number of prospects who drop out.
3. Gets revenues rolling in faster
The sooner the prospect signs up, the sooner he or she utilizes the solution, and the sooner the program generates revenues for the client and the SaaS organization. That's the best-case scenario.
Yet, sometimes there can be a lag between signup and usage. An integrated and automated onboarding program tracks not only which customers signed up, but which ones have not yet run the software. An automated system sends out emails to uncover the reason behind the delay. Users may need more technical assistance, which can be quickly remedied through more automated training.
When you know the reason, you can provide the relevant guidance to bring them fully on board and generating revenue.
The proactive nature of automation also reduces support calls, which leads to higher revenues. Clients can forgo time-consuming and costly service outreach, because information is so forthcoming and instruction is literally at their fingertips.
Higher customer satisfaction scores flow to the bottom line. According to McKinsey research, maximizing satisfaction throughout the customer journey can boost revenues by 15 percent while simultaneously cutting customer service costs by 20 percent.
4. Provides customer insight
While the purpose of your SaaS may be clearly defined, its appeal to customers may vary. Through automation, you can learn why your clients signed up for the solution. Was it:
To streamline administrative processes?

For a bottom line boost?

To gain more industry-wide knowledge and expertise?
Obtain that valuable insight through an automated training solution that tracks user preferences and needs. Use it also to know your clients' core industry and the tools they need to compete successfully. Say, for example, the prospect is an online retailer in need of a payment app. Armed with that knowledge, training automation can show how your software bills and collects payments faster.
Automation makes your platform more proactive by detailing client profiles and behaviors. You can learn where your clients rank within their organizations and what functions they perform. That, in turn, informs what training they need.
Mine that treasure trove of data you obtain from an automated onboarding and training program, and you'll instantly better understand who your likely prospects are and what they require to advance through the customer journey.
5. Customizes training
Today's sophisticated SaaS clients expect a more customized approach to training. A static, one-size-fits-all LMS-based training program will no longer cut it. Training must be flexible enough to adapt to their individual needs and requirements.
Related Reading: Implement Customer Education to Grow Lifetime Value for Your SaaS
Once your organization knows what the client hopes to achieve with the solution, customized training modules can be developed to help each and every client use the SaaS solution for optimal benefit. That training could be anything from embedded modules demoing how to use software features to white papers written by experts about how to be more profitable in their field.
When the client signals a need for that training via the automated system, you'll be ready with a custom set of courses for the client.
Automated doesn't have to mean impersonal. Consider further customizing training by having your internal experts available to answer questions from clients through video or text chats.
Tailoring your training to meet your client's individual needs will fuel a longstanding, profitable partnership.
6. Leads to a consistent customer experience
A recent report from McKinsey & Company stated it best: customers seek a consistent experience at all points along the customer journey. Customer satisfaction hinges not on one or two positive encounters, but on the entire timeline of the customer lifecycle.
Onboarding and training must, therefore, be a standardized, integrated program that reinforces your services, product and brand message throughout the customer lifecycle. Woven into every pop-up message and training video, every sign-up sheet or product launch: an automated onboarding and training system delivers that consistent client experience.
7. Facilitates training as an ongoing process
Commit to training as an ongoing and deeply integrated function of your product, service and operations. Instead of a one-and-done performance, training continues well after onboarding and throughout the customer lifecycle. It's a school that's open 24/7.
Remember to reinforce that message. When your SaaS solution debuts a new feature or product, send out training modules to current clients who will benefit from the newest launches.
Related Reading: Engage Customers By Sharing Your Industry Expertise In Online Courses
Use training to tout your industry knowledge as well. While your clients want technical instruction, they also crave professional expertise to succeed in their field. Create learning modules and even certification programs that increase their overall knowledge and make them better at their job. One famous example is Hubspot Academy, which offers training for inbound marketers. Training, in this sense, underscores your commitment to helping clients improve their business and careers.
8. Humanizes your brand
Humanizing isn't a phrase that typically accompanies a word like "automation" and yet, automated training presents an excellent opportunity to bring your voice, personality and personal experience to users. Display those traits at every step of onboarding and training through personalized instruction, targeting guidance and online chats.
Bring your product experts to the forefront to share what they know about the product. This supportive ethos shows you care for your customers and their ultimate success. Customers can then leverage that expertise and feel more connected to the brand.
So, if you're thinking of automating your onboarding and training process, or have done so already, ask yourself: Are we utilizing automation to its fullest potential?
{{cta|https://resources.schoolkeep.com/training-framework|https://uberflip.cdntwrk.com/files/aHViPTYzNjYzJmNtZD1pdGVtZWRpdG9yaW1hZ2UmZmlsZW5hbWU9aXRlbWVkaXRvcmltYWdlXzU4NjQxNDUwZjI5NmMucG5nJnZlcnNpb249MDAwMCZzaWc9M2FhY2QxNzllZTY3MDZlMmI0ZTZhZmZkNWE5NGE5ZjA%253D}}