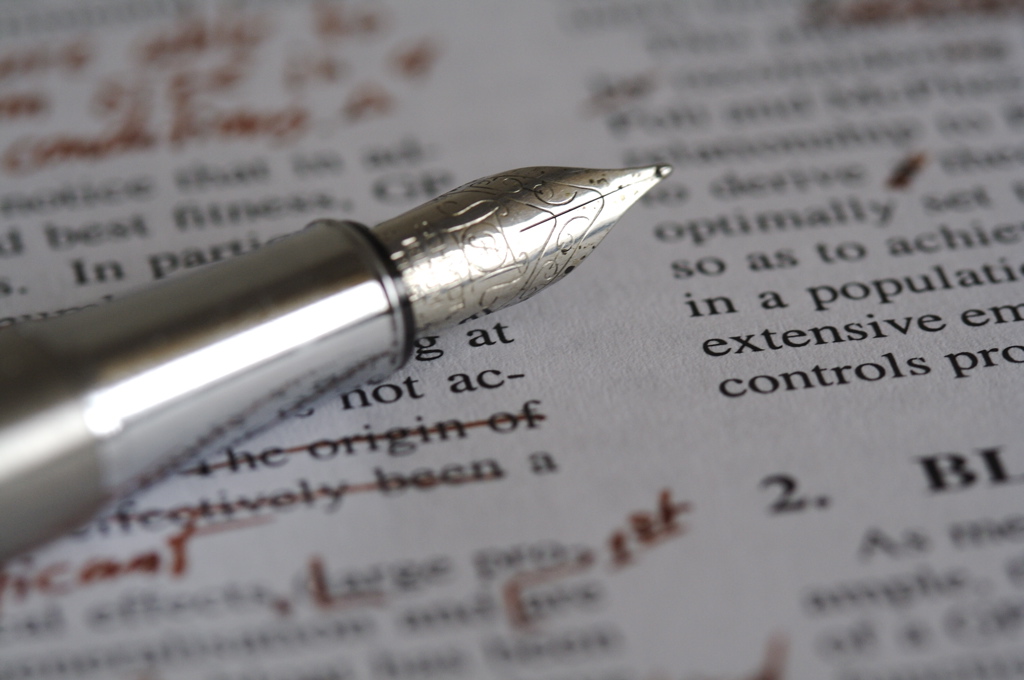 Photo credit: Nic McPhee
Companies large and small are often hesitant to modify their approach to training because they don't see the potential benefits. The reasoning is usually couched in excuses: Sure, our training materials are a bit outdated, but they get the job done well enough. We could use to refresh our content, but it's not worth the time and effort it would take.
Of course, it's only wise for your company to be cognizant of the resources required to make a change in training. But focusing only on the education aspect – and settling on the perception that it's 'good enough' – is an extremely misguided approach.
To be sure, upgrading your learning management system and updating your training content will result in enhanced learning outcomes and improved customer satisfaction rates, but it can also reap more unexpected benefits – namely, enhancing your marketing efforts and improving your business' reputation as an industry thought leader.
Content Marketing 101
As you may already know, "content marketing" is a popular promotional strategy that involves creating, distributing, and sharing informative content with targeted audiences.
Every company's goal with content marketing is different. Some businesses use it to drive increased activity among existing customers; others aim to acquire leads, build brand awareness, or drive revenue (or some combination of all of those). For still others, the most valuable objective related to content marketing is to achieve "thought leadership" – i.e., to establish the company and/or its key executives as experts in a given industry.
The companies that are most effective with content marketing use their content to educate readers (potential clients, media, industry experts, etc.) on their areas of expertise… and this is where training content comes into play.
Companies with outdated training materials keep them hidden – sharing them only on intranet systems or in employee onboarding packets. Companies with truly useful, actionable, and engaging training materials, on the other hand, leverage them to their full advantage by sharing them as blogs, guest posts, public slideshows and videos, and more.
Considered that way, the time, effort, and other resources you deploy to update your training approach are far from expenses – they're investments into your content marketing strategy.
Capitalize on Expertise
The key to creating training content that can be leveraged for thought leadership is to craft materials that both a) showcase your company's or executives' unique knowledge, and b) can be helpful to both your training audience (be it customers, partners, or staff) and your marketing audience.
Many content angles translate well to both existing and new audiences, including the following.
Industry Evolution: How has your C-level team seen your sector evolve over the last five, ten, or fifteen years? How have the changes improved (or worsened) the landscape of your industry?
Data & Reports: What results do your customers see with your products, and what should they benchmark themselves against? What specific metrics are the most important markers of success?
Oncoming Trends: What changes are coming down the pike for your business and the industry at large? How can your customers, employees, and partners capitalize on those trends?
How-Tos: How can users complete a task more efficiently using your product? What's a simple, multi-step way to improve an existing process without outlaying much effort?
Crafting content around these themes and incorporating it into both your training and marketing strategies can help you enhance your outcomes in retention (customer and/or employee) and client acquisition. Plus, it can lead to increased collaboration between your HR, Sales and Marketing teams.
Ultimately, your existing training content may do the job "well enough," but it's definitely not doing "all it can do" to improve your business outcomes. Find out more about how modern, updated training content and systems can bolster your bottom line.
{{cta|https://resources.schoolkeep.com/training-framework|https://uberflip.cdntwrk.com/files/aHViPTYzNjYzJmNtZD1pdGVtZWRpdG9yaW1hZ2UmZmlsZW5hbWU9aXRlbWVkaXRvcmltYWdlXzU4NjQxNDUwZjI5NmMucG5nJnZlcnNpb249MDAwMCZzaWc9M2FhY2QxNzllZTY3MDZlMmI0ZTZhZmZkNWE5NGE5ZjA%253D}}