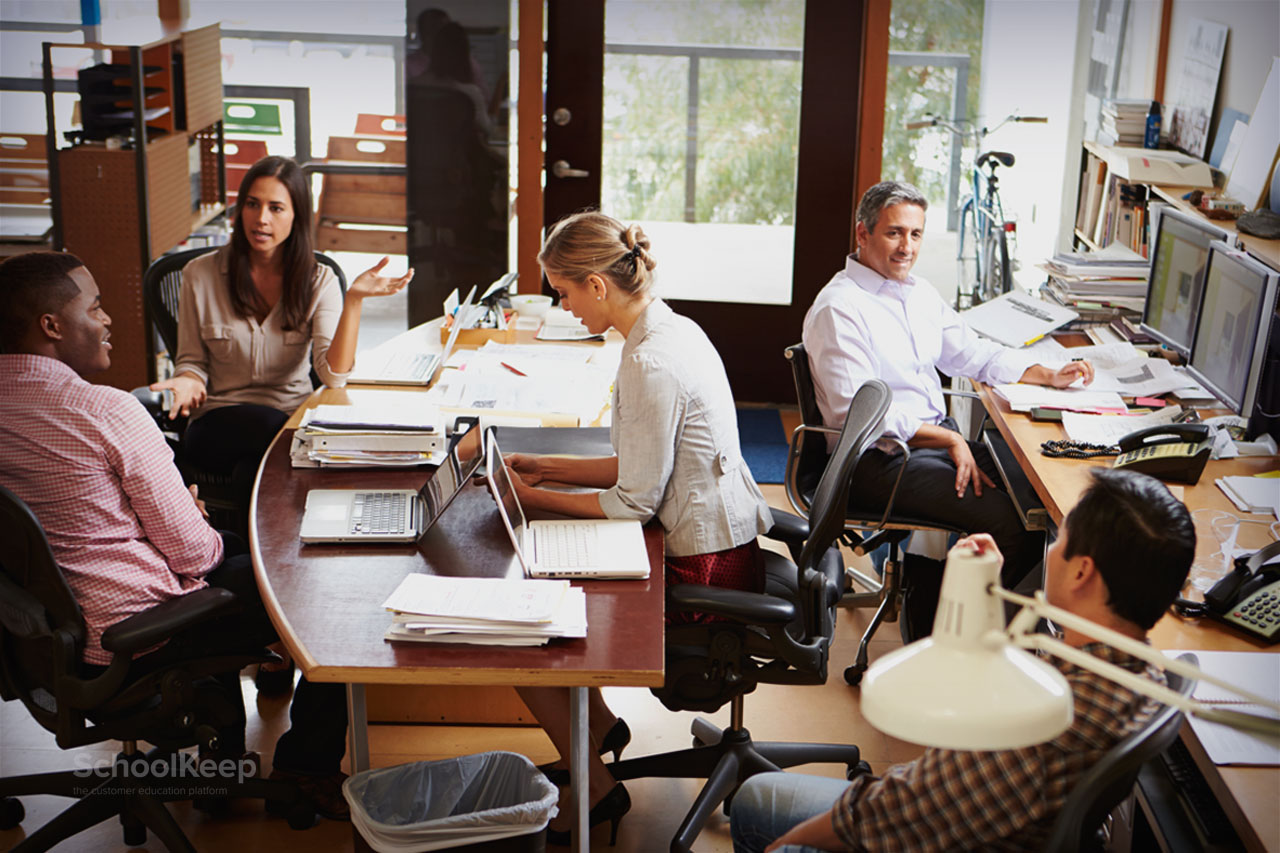 Many factors influence the customer lifetime value (CLV) equation. Providing responsive customer service and maintaining open and forthright dialogue between you and the customer rank as two important elements. But many companies are overlooking another powerful lever — customer education.
What is CLV?
Simply put, CLV calculates the total revenues generated by a customer throughout the duration of a business relationship, minus expenses, acquisition and implementation costs.
Some customers are more valuable at a given moment in time because they purchase more or buy higher margin items. Consider customers who walk on to the lot of a car dealership. One customer buys the economy model car. The second buys the luxury sedan with a lot of upgrades (higher margins). The third represents a company that needs to buy two vans as delivery vehicles (higher volume). The second and third customers probably represent more value, assuming that engineering and marketing costs for their favorite models don't get out of control.
Meanwhile, some customers are more valuable over the long term because they keep buying. If the buyer of the economy car has more brand loyalty over the years than the buyer of the luxury car, then the CLV equation becomes more complicated, and they may have more lifetime value to the company.
So CLV is another way to combine a calculation of unit margins with customer satisfaction and loyalty over time. Satisfied customers translate into longer partnerships and higher CLV.
And, as any subscription-based enterprise knows, more profits are gained by retaining customers than bringing in new ones. Also, because a SaaS usually measures renewals in months rather than in years like a car dealership, then retention is even more important.
How customer education can boost your CLV
Customer success courses begin by instructing customers on the basic features of your software. So, always ensure those courses are easily grasped by customers either through digital instruction or a blend of online and in-person training.
A clunky and haphazard onboarding process that is difficult for new customers to navigate is likely to drive up churn and shorten CLV. You may have gotten a lot of value out of them on the initial sale, but you're driving down the average lifetime value.
Customer training goes beyond merely giving customers instructions on how to use a product. It demonstrates to them in a concrete way that your software impacts their bottom line or solves a long-standing business challenge. When you can prove those outcomes to your customer, you create trust between you and your customers, which only furthers loyalty and increases CLV.
Related reading: So What's the ROI Anyway? Pursuing the Holy Grail of Customer Success
The more educational opportunities you offer customers, the more likely customers will remain in the fold for the long haul. Fortunately, online learning can take many forms. Here are several customer training initiatives you can implement to boost CLV.
Be the expert in your customer's field
As you've developed and updated software in a particular industry, you've likely learned much about the business. Share that knowledge with your clients through online courses, webinars, ebooks, white papers or even an informational blog on your website.
For example, if your Saas helps with talent management in some way, you can offer classes on the latest employment laws that impact human resource professionals. If you provide a marketing technology software, you can show online marketers how to do their jobs better with the latest techniques and thought leadership in marketing.
Offer continuing education credits
Your customers may require certification or licensing to practice in their particular field. Tailor your customer education program so your customers achieve those standards. If you become the go-to source for their credentialing, then your primary product or service will likely remain central to their business needs.
If an independent governing body oversees educational certifications in your field, contact it so you can design courses with the correct instruction content. The time and effort are well worth it if you demonstrate to your customers you are willing to help them attain professional designations through your educational program.
Become a trusted advisor
Customers today don't want to be seen as just another drop in your sales funnel. The highest value customers are seeking a true partnership with their vendors, including SaaS providers. They look to their partners for advice – and yes, education — on how to expand their business and beat the competition.
So slow down, listen to your customers and discover the challenges they face. Within those conversations, the seeds of a great online academy program may take root. Perhaps your organization has the knowledge to solve those challenges. Customize your elearning program to your individual customer's needs. It doesn't have to be a one-time proposition. You can offer your customers a myriad of educational programs.
Related reading: Follow this Sample Timeline to Launch a New Customer Education Program
The great thing about a customer success academy is that it doesn't come across "sale-sy." Yet at the same time, you're marketing your knowledge to customers, which can only foster loyalty (and more revenue down the road).
CLV is all about gathering as many loyal customers as you can so they'll remain with you. While attentive customer service, upselling, cross-selling and frequent communication are pillars of CLV, don't neglect to make customer training a part of how you retain customers.
{{cta|https://resources.schoolkeep.com/training-framework|https://uberflip.cdntwrk.com/files/aHViPTYzNjYzJmNtZD1pdGVtZWRpdG9yaW1hZ2UmZmlsZW5hbWU9aXRlbWVkaXRvcmltYWdlXzU4NjQxNDUwZjI5NmMucG5nJnZlcnNpb249MDAwMCZzaWc9M2FhY2QxNzllZTY3MDZlMmI0ZTZhZmZkNWE5NGE5ZjA%253D}}