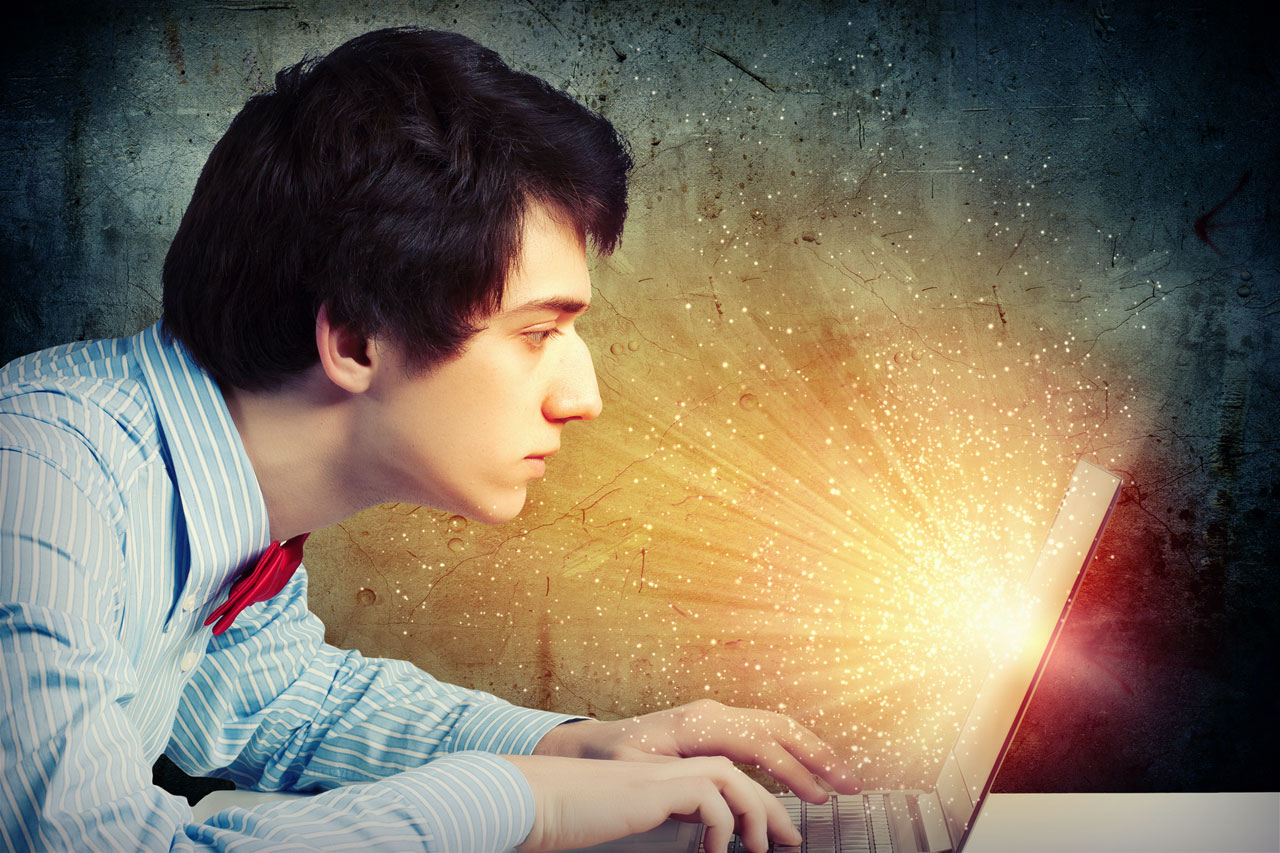 According to accepted educational wisdom, three types of formal interactivity are involved in meaningful learning:
learner-content

learner-student

learner-instructor
By accounting for these interactions in online training, learning design experts try to ensure successful outcomes.
When it comes to self-paced elearning, the first instinct may be to replicate what happens in the traditional classroom. But copying in-real-life interactions may not be necessary. While all three types of interaction remain possible, the solitary nature of self-paced distance learning influences interactions with the instructor, with other learners, and even with the content of a class.
Learner-Content
Learners will primarily be interacting with the learning material in a course — after all, they enrolled in the course to interact with the content itself — but adding additional resources tailored to the learning environment will help them interact with that material differently.
Related reading: Use Your Corporate Training Platform To Energize Disengaged Employees
While videos of lectures or links to outside reading materials are standard resources, content interaction isn't limited to reading texts and watching videos.
Getting your hands dirty may be the best way to learn, even if it's only figuratively. Labs, product training modules and simulations help learners apply the course concepts.
Amazon Web Services is an example of this. Amazon uses self-paced labs to offer its enterprise customers, who may not be familiar with the company's products and services, hands-on training.
Related reading: Why Self-Paced Learning Enhances Live Customer and Channel Partner Training
Some courses embed free tools like conversion calculators or map APIs into the course to help students complete assignments online. Some course creators make their own tools: Ohio State Assistant Professor Jim Fowler built mooculus, a quiz program designed to help students in his Calculus One MOOC.
Another way to improve learner's recall? Quizzes. Embedding a quiz in a course is an easy way to test students on what they've just been taught.
Learner-Learner
Learner-Learner interaction most often falls by the wayside in self-paced elearning. But self-paced learning need not be totally devoid of discussion.
When courses are hosted on a university's site, or on a learning management system like Coursera, learners may have access to a community of other learners who are taking or who have taken the same course. Reviewing the past record of questions in forums or chat sessions is a kind of interaction with peers.
It has also become common in large courses for smaller groups of learners to self organize to discuss assignments and exercises in their own threads.
The lack of learner interaction may even be a selling point for learners who don't like group projects. In 2009, PhD candidate Jason Rhodes studied a group of learners in a self-paced course and found that many of learners felt that interaction with the course content and interaction with the instructor were more important than interacting with fellow learners.
Learner-Instructor
While many self-paced learners do not have access to the other learners in a course, they often do have access to an instructor.
For example, instructors for Capella University's FlexPath program are expected to give learners "substantive feedback" on work within 48 hours.
In other cases learners may have access to an instructor's blog, which may comment on the items in the course or share additional resources.
Whatever mechanism for interacting with the instructor is set up, its purpose in self-paced online learning evolves. According to education PhD student Mary Stewart, instead of acting as an authority, the instructor becomes a guide, modeling, cheerleading and being available to the learners, who are driving their own learning.
Don't give up on interaction
Because learners in self-paced courses are isolated, it might seem as though the only meaningful interaction available to them is the course content itself.
While this can be true, it's not necessarily a given. Learner-learner and learner-instructor interaction is still possible. The beauty of a self-paced course is that learners drive the learning. When they are presented with options, they are able to choose the level of interaction with teachers and peers that works best for them.
{{cta|https://resources.schoolkeep.com/training-framework|https://uberflip.cdntwrk.com/files/aHViPTYzNjYzJmNtZD1pdGVtZWRpdG9yaW1hZ2UmZmlsZW5hbWU9aXRlbWVkaXRvcmltYWdlXzU4NjQxNDUwZjI5NmMucG5nJnZlcnNpb249MDAwMCZzaWc9M2FhY2QxNzllZTY3MDZlMmI0ZTZhZmZkNWE5NGE5ZjA%253D}}