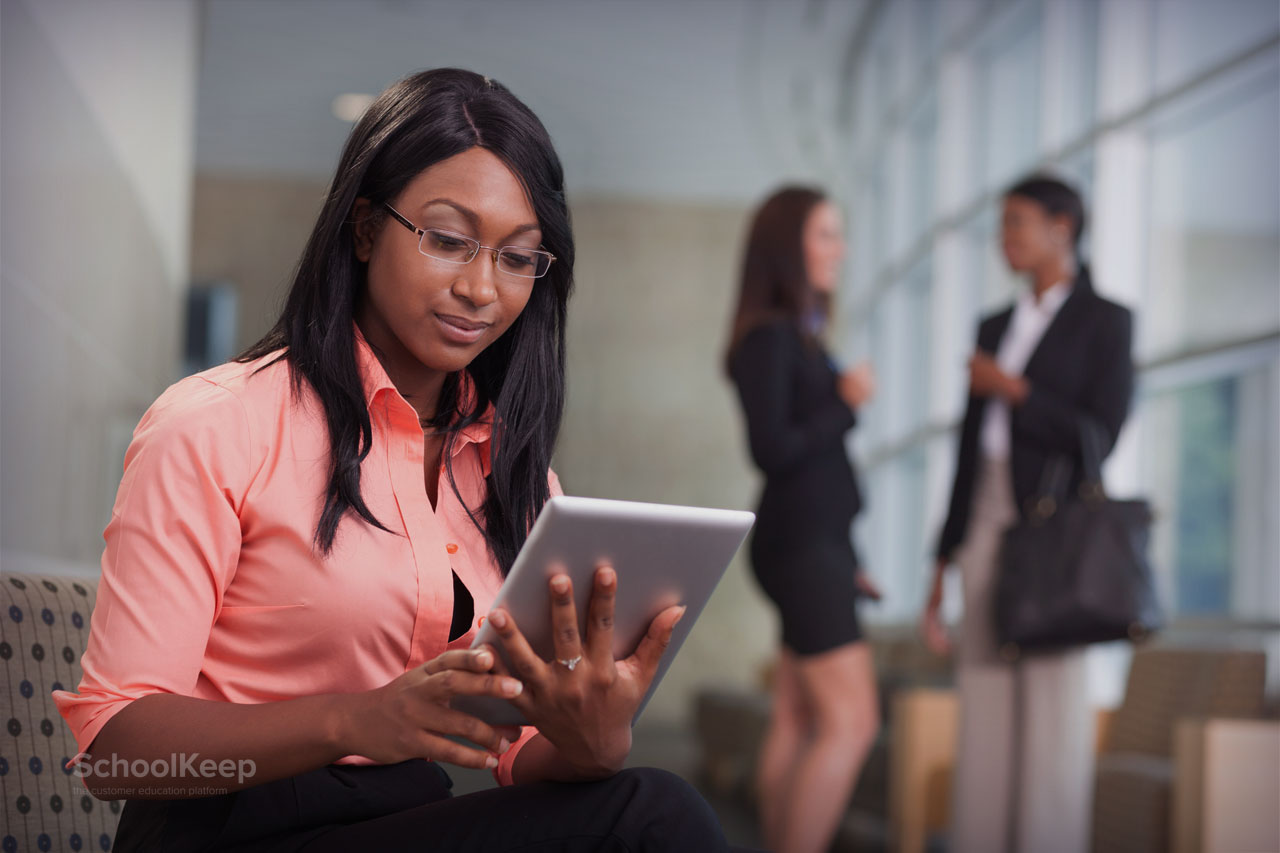 Your organization has just launched a new online academy and is offering courses to your customers. It should be a time of excitement, but there's dissent in the ranks.
Marketing — tasked with promoting the courses to the public, branding the content and understanding your customer base — believes the online academy belongs to their department. After all, they are being evaluated on metrics like how they fill the sales funnel with potential customers, and online training is an important tool for that.
Meanwhile, customer success — tasked with increasing retention, and making sure your clients are happy and well-educated — thinks the school belongs to them. They are being evaluated on how they reduce churn, and training customers to use the product is key.
Who is right?
They both are.
Related reading: The Key People You'll Need To Build A Killer Customer Training Program
Elearning and customer success
Customer success management is about making sure your customers are happy and, of course, successful. This mission goes hand-in-hand with elearning; you want your learners to succeed when they take your courses. You want them to complete courses, do their work and come back to your academy to take more courses.
This is true no matter what your business model is. If your primary business is elearning, you'll want to keep your learners enrolled in your school, signing up for as many courses as possible.
If elearning is supporting another aspect of your business, you don't just want your learners to continue taking your courses. You also want them to become interested in the other products or services your firm offers.
Related reading: Drive your Company Growth with an Online Customer Education Program
Putting your online academy in the hands of your customer success department will help you to better serve your learners. The job of the customer success department is to understand the needs of your customers and manage relationships with them. They will know which learner will be interested in which new course, which learner might be interested in additional services your firm can provide and which customer may need a nudge to complete their course.
If you're using online courses to train existing customers, your school is already part of your customer success strategy: you're training your customers to be more successful when they're using your product or service.
Marketing and online learning
But wait: your online school is part of your marketing strategy.
Take the example of a consulting firm with an outward-facing academy. That organization primarily sells consulting services. While its online school may be an additional revenue stream, it's also a way to attract more potential clients. In this case, the courses act as a form of promotion.
Because of this, the marketing department may control or influence the content of your course. Marketing is deeply familiar with your ideal customer and knows how to appeal to them. Marketing also knows how to use storytelling to reach consumers, and using a narrative is an effective part of elearning.
Marketing can also use your online courses to generate leads for sales, giving away access to knowledge in exchange for contact information. (This is often easier and more scaleable than offering access to a webinar.)
They're also responsible for branding the course, and of course, for selling the school to potential e-learners. After the course is complete, they will be responsible for checking in with learners and gathering testimonials for promotional purposes.
No need for a turf war
The missions of both the customer success department and the marketing departments fit well with elearning. Customer success has the relationships with existing clients, while the marketing department's job is find new clients. Best of all, both departments are equally invested in educating consumers.
{{cta|https://resources.schoolkeep.com/training-framework|https://uberflip.cdntwrk.com/files/aHViPTYzNjYzJmNtZD1pdGVtZWRpdG9yaW1hZ2UmZmlsZW5hbWU9aXRlbWVkaXRvcmltYWdlXzU4NjQxNDUwZjI5NmMucG5nJnZlcnNpb249MDAwMCZzaWc9M2FhY2QxNzllZTY3MDZlMmI0ZTZhZmZkNWE5NGE5ZjA%253D}}