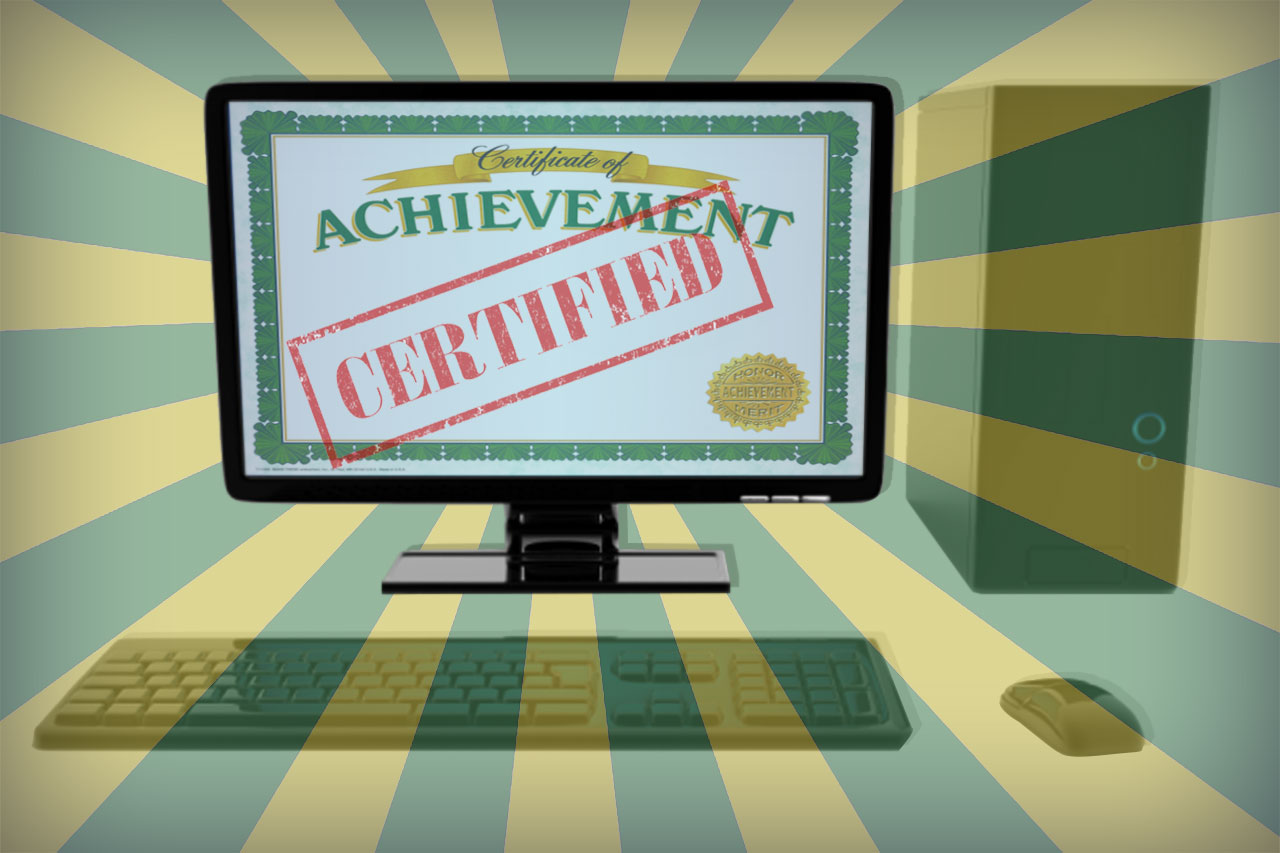 Earlier this year, The Linux Foundation bundled a system administration training course with a certification exam.
The course, Essentials of System Administration, is priced at $499, and, according to the foundation, teaches everything a learner needs to know to pass the Linux Foundation's SysAdmin exam. The package, which received coverage online, was described as being a great value compared to other Linux courses on the market, because of the included certification exam, which normally costs $300.
Including a certification exam with your course is a great way to provide added value to the person taking the course. It's also a way to build up your brand, make it stand out and defend your market from competitors, especially in the SaaS world. For example, there are many new SaaS players competing in the marketing automation technology space. But Hubspot is one of the best known in part because of the number of people advertising that they are certified by Hubspot Academy.
But adding a certification examination to your online training program may prove to be tricky.
Not all certifications are the same
Many online courses include certifications, and there are several different types, but not all certifications are made equal: some are exalted badges, meant to be shared on social networks as proof that a learner has finished a course.
Other certifications are printable PDF files that simply prove a learner has finished a course and is meant to be printed and hung on a wall.
Related reading: So, You Created an Online School: 6 Tactics to Sell Your Courses and Boost Awareness
While recognizing the achievements of your customers, employees and channel partners with badges or certificates is important, you may need to create a different, more robust type of certification to prove that a partner has mastered a specific skill, technology or product. For that, you will need your learners to pass an examination.
Working with a proctor
While quizzes are commonplace in online learning, if you're asking your learners to take a more robust examination, such as a verified certification exam, you may — once your course is complete — want to partner with a virtual proctor to give your exam.
Related reading: So What's the ROI Anyway? Pursuing the Holy Grail of Customer Success
Virtual proctors, like PearsonVUE or ProctorU are experts in administering tests remotely.
There are two types of proctoring services for remote learners:
Test centers: Many remote proctoring services offer testing centers. Your learners, after completing a course, enter a testing facility, their identities are verified in person (this can be done with photo identification, although some centers use biometric scans), and their photo is taken to prove they were at the facility. The learner then enters a secure testing room where he or she takes your exam.
Online proctoring: Online proctors make use of both the learners' webcam and the screen itself to watch the test taker and the test as it is given. Learners must log in and hold up photo identification once they are ready to take the exam. If the proctor notices anything that could be interpreted as cheating during the test, the exam is stopped. Proctors take their job seriously; they have been known to stop exams for loudly purring cats, because learners looked out a window during the test, or because of poor lighting.
A robust certification exam proves competence
Your business depends upon the ability of remote employees or partners to understand your products and technologies.
Passing a robust, secure examination will prove that learners have the skills they need, and will ensure that the certificate has been earned, not given. It also shows that you are committed to maintaining the quality of the training yourself.
{{cta|https://resources.schoolkeep.com/training-framework|https://uberflip.cdntwrk.com/files/aHViPTYzNjYzJmNtZD1pdGVtZWRpdG9yaW1hZ2UmZmlsZW5hbWU9aXRlbWVkaXRvcmltYWdlXzU4NjQxNDUwZjI5NmMucG5nJnZlcnNpb249MDAwMCZzaWc9M2FhY2QxNzllZTY3MDZlMmI0ZTZhZmZkNWE5NGE5ZjA%253D}}