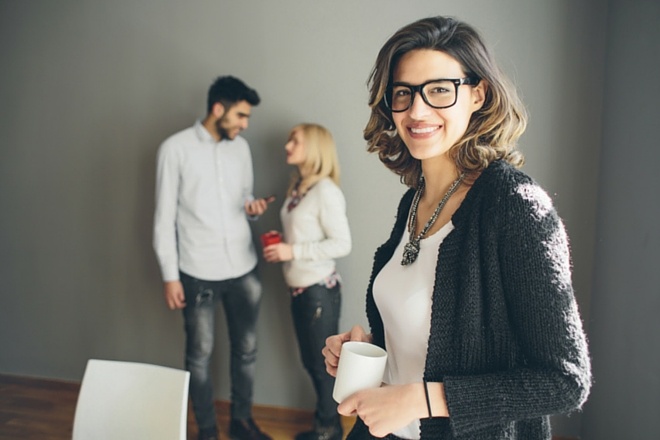 The role of a customer success manager (CSM) is a challenging balancing act of relationship-building, daily to-do lists and proactive planning.
CSMs who thrive in their roles may seem superhuman, but they weren't simply born with their skills. Good habits, built up over time, are what make highly-effective CSMs successful. Here are seven that make the biggest impact.
1. They cultivate a dual point of view
The role of a CSM should be to act as the bridge between the customer and the company, passing information back and forth and making sure the customer always has someone on their side when there are bumps in the road.
Exceptional CSMs do this by maintaining a dual point of view — both seeing the company from the customer's point of view and seeing the customer from the company's point of view. This gives them unique insight that will help both customer and company be successful.
2. They ask open-ended questions
CSMs should fill the role of consultants, getting to the bottom of what a customer requires to be successful in order to give them the most effective tools. The best CSMs take the approach of an investigative journalist, asking thought-provoking questions and practicing active listening in order to get the best insight into their customers' needs.
This approach is helpful for proactive customer success, but it's especially important when dealing with issues. An exceptional CSM will investigate to uncover the root of a problem, rather than simply taking the customer's report of the problem at face value and passing them off to customer service.
Related reading: Kickstart Your Online Customer Success Program with These 6 Steps
3. They challenge their customers
What a customer thinks they want and what they truly need aren't always the same thing. That's why great CSMs don't just listen and advocate — they also provide challenges to help a customer expand their expectations.
By cultivating a deep understanding of their customer's business and priorities, effective CSMs are able to provide customers with alternative solutions to their needs, pushing them to think in new and creative ways.
4. They let customers know they're a priority
Every customer wants to feel important, and it's a good CSM's job to provide that feeling. They're quick to respond — even if it's just to say that they received the customer's email or voicemail, and it will be dealt with shortly. This assures customers that their priorities are the CSM's own, and it creates trust that their issues will be taken seriously.
Related reading: 75+ Actionable Insights and Resources to Customer Success for SaaS Startups
5. They're free with their knowledge
Highly-effective CSMs should be teachers, offering guidance to customers not just about their company's products, but creating value by sharing industry news, insights, and trends. Providing proactive customer education — whether through an online course or one-on-one training — is the most effective way to solve problems before they arise.
This helps CSMs avoid working in a state of constant reaction to customer problems, and lets them work on higher-value projects.
6. They don't skirt around issues
Difficult conversations are bound to arise in any customer relationship, but in their role as the customer's advocate and chief problem-solver, effective CSMs address problems head-on instead of sweeping issues under the rug.
Customers appreciate direct responses to issues. Even if the solution ultimately results in the customer no longer using your product, they'll think more highly of your company if they feel they were dealt with honestly — which may result in them referring others to your product.
7. They take the broad view
It can be easy to get overwhelmed by the day-to-day tasks of the job, but highly-effective CSMs don't let themselves get lost in the weeds. Rather than letting their schedules be dictated by managing individual support tickets and checking items off a to-do list, good CSMs should build in time to monitor how customers are doing overall.
This will let them see trends — and head off potential problems — not just in an individual customer's experience, but also in customer experience overall with the company.
{{cta|https://resources.schoolkeep.com/training-framework|https://uberflip.cdntwrk.com/files/aHViPTYzNjYzJmNtZD1pdGVtZWRpdG9yaW1hZ2UmZmlsZW5hbWU9aXRlbWVkaXRvcmltYWdlXzU4NjQxNDUwZjI5NmMucG5nJnZlcnNpb249MDAwMCZzaWc9M2FhY2QxNzllZTY3MDZlMmI0ZTZhZmZkNWE5NGE5ZjA%253D}}