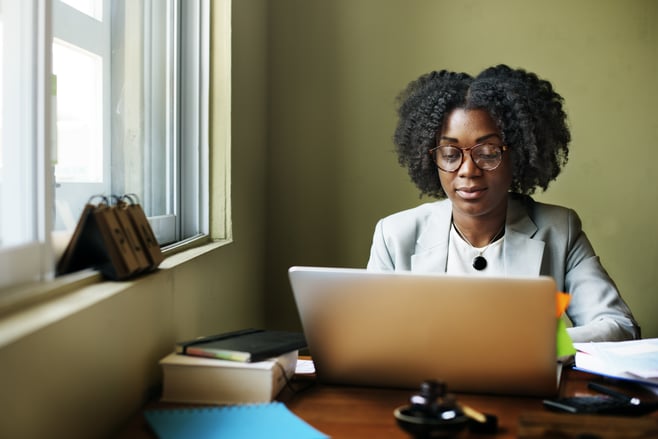 Most companies want to attract, retain and motivate the best employees to keep their competitive edge. Having a solid training program is a key contributor to achieving this.
That's why it's so important to hire the right training director to manage your training program. Developing a well thought out training director job description for your vacant position is the first step in filling those critical role.
Training your employees is the foundation that successful companies are built on. Proper, timely training can improve skills, productivity and performance.
More importantly, the opportunity to receive training is often viewed as a reward or investment in those employees, which in turn builds loyalty to the organization. As Susan Heathfield says in her article on training staff responsibilities, "Training is widely viewed as a method of improving employee morale."
Related reading: Rethink Your Onboarding Strategy to Boost the ROI of New Hires
Broadly speaking, while the training manager runs the day-to-day operation of the training program, it is the training director who sets the tone for the program by establishing training objectives and strategies. They influence curriculum and resource distribution.
The training director hires the right staff to run a successful program. The training director understands how to use technology to deliver cost-effective training solutions and integrate them into the company's existing software systems.
Who is the training director and what are their responsibilities?
Training departments are typically led by a training director and may report to the HR division or the company's administration. The training director works with executive management to develop the organization's strategic plan for training and development.
The director has many responsibilities, which include analyzing training needs for the organization, directing training and educational activities and managing department staff. They evaluate current training models and courses and assesses their effectiveness.
The director works with departmental heads to determine performance gaps in their workforce and identify training solutions to close them. Many training directors also use the information gathered during meetings with department heads to develop career development strategies for high performers and identify ways to grow talent within the organization.
The director will create an overall training plan for the organization, including when training needs to occur during the year (for example, mandatory ethics or sexual harassment classes for all employees) or at a specific time in a person's career.
The plan will also include training classes or orientation for brand new employees to cover the company's mission, philosophy and internal software systems, and it will address any immediate training needed for employees to effectively perform their jobs.
The training plan includes logistics such as course schedules, locations and delivery methods. Most plans feature promotional paths or career development as well.
The training director communicates new policies and procedures to the training department staff. He or she manages the training department staff and evaluates their job performance.
Depending on the size of the organization and the training department, the training director may direct or oversee company conferences, symposiums, webinars and workshops. The director should be proficient in the use of technology including the Microsoft Office suite of tools, Adobe products and the company's elearning and learning management systems.
Related reading: Want to Speed Up Onboarding and Product Adoption? Integrate Training
The training director develops and manages the department's training and travel budget and oversees any contracts with outside vendors that are needed to supplement company trainers. The director also ensures that processes are in place to measure learner progress and reports to executive management on the effectiveness of the training program.
Now that we know more about the training director's role in the organization, let's take a look at the components of a training director job description.
A sample training director job description
The training director administers the training program, setting objectives, formulating strategies and managing the training staff.
They work with executive management to define the organizational goals for improving workforce skills and productivity and defining long term career objectives. The training director leverages technology to deliver cost-effective training solutions and manages the organization's learning management and elearning systems.
Responsibilities
Form training objectives and strategies for training company staff and career development.

Assess the training needs of the organization.

Implement programs and initiatives designed to build talent within the company.

Hire and manage training staff; provide performance feedback.

Partner with subject matter experts to develop relevant training programs.

Measure effectiveness of the training program and learner progress.

Report results of the training program to executive management.

Contract with external human resources and training vendors.

Manage the learning management and elearning systems.

Ensure employee records are updated.

Develop and manage the organization's annual training budget.

Oversee the department's travel budget.
Requirements
Bachelor's degree in HR management, business management, education or communications required. Master's degree in the above fields preferred.

Five to ten years' experience developing and delivering training projects.

Extensive expertise in adult learning principles.

Excellent management and organizational skills.

Excellent written, verbal and interpersonal skills.

Facilitation and presentation skills.

Demonstrated expertise in a variety of formats (seminars, workshops, web-based training and podcasts).

Demonstrated creativity and innovation in developing training programs.

Experience in project management and using project management tools such as Microsoft Project.

Ability to train staff to conduct training programs and measure learning outcomes.

Experience with learning management systems.

Certified Professional in Learning and Performance credential a plus.
The bottom line is that if you are developing a training director job description, you'll want to think about the leadership you want them to take and what skills will demonstrate that leadership. With that in mind, you can modify this sample description with your own specifics.
Are you ready to reap the benefits of elearning? Learn how to implement your own training program by reading our step-by-step framework.