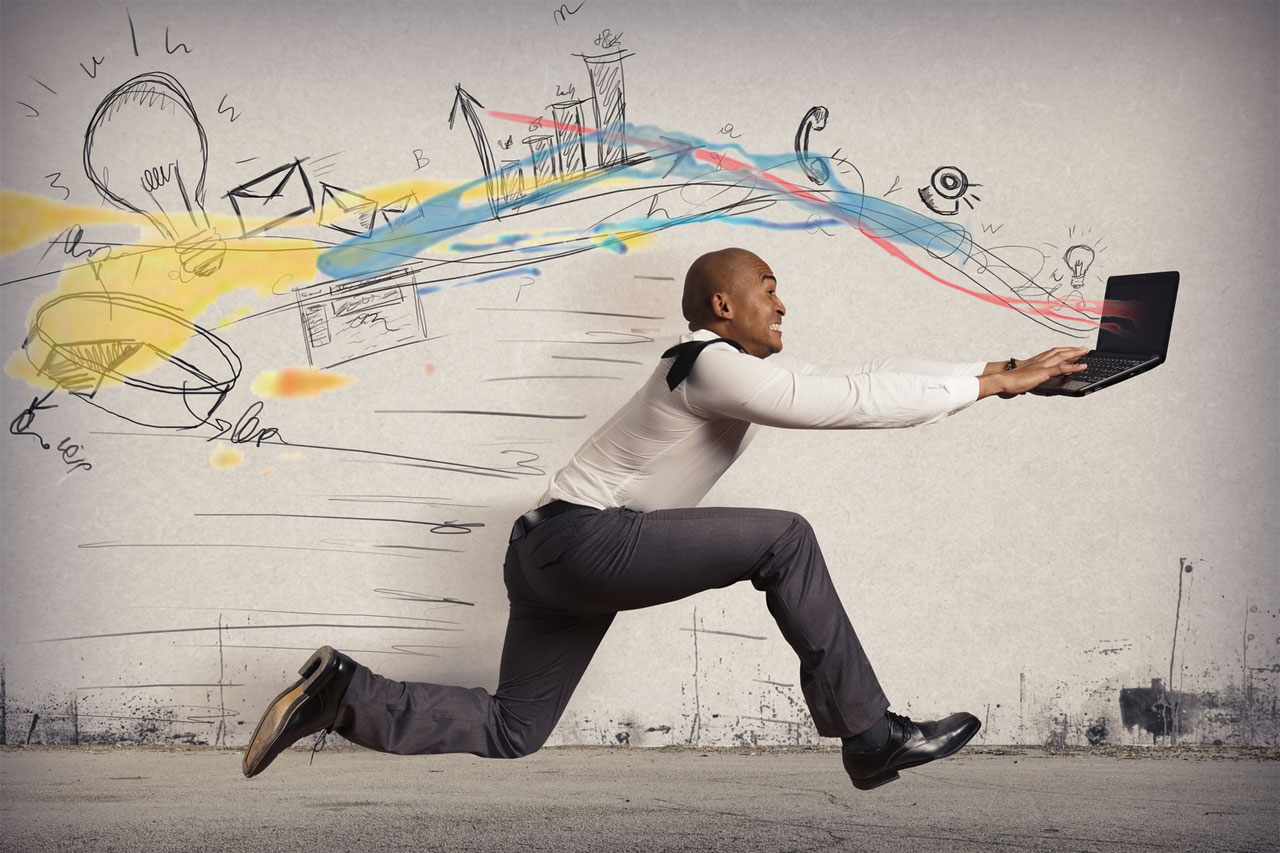 If you're looking to improve outcomes for your self-paced elearning, it may be time to move past those staples of online self-paced courses, the quiz and the video, and to find ways to engage your learners.
Studies have shown that adults learn by doing. And, as we've discussed before, putting isolation in its place means thinking especially about interactivity in online training. The trick to improving outcomes for your customers, employees and channel partners is making them active participants in their own learning.
Give your learners something to do
According to researchers who've studied adult learning, workers learn best when they're able to actively experiment and apply the knowledge they've been given.
Giving assignments to learners in a self-paced course or incorporating training modules that simulate real work can go a long way toward improving learning outcomes. Labs, product training modules and simulations can help students apply the principles from the lessons.
This is particularly helpful for skills and concepts that aren't something you'd want an employee learning on the job like how to handle a difficult customer or how to deal with a dangerous situation.
For example, Fire Engineering, a training resource for firefighters, offers several simulations on its site to teach everything from how to operate certain equipment to how to deal with an overturned tanker.
Such simulations and labs not only teach valuable skills in a safe environment. They also deeply engage the learner.
Make instructors available
It can be tempting to design a completely automated self-paced online course and leave it at that. But you should consider the additional step of making an instructor available to the learners who are involved in the course. Research has shown that a meaningful instructor presence improves student outcomes.
The role of the instructor in such a course need not be an active one; in self-paced courses, an instructor becomes a guide to the students, a mentor or a coach. This works well for students who may be driving their own learning in a self-paced course; they can work at their own pace, but are still able to ask questions and are accountable to an instructor.
Related reading: Beginner Tips for Creating Engaging Online Learning Videos
This method of teaching is common in academia; often students must turn in assignments to a professor and the professor must respond within a set amount of time. In workforce training, this is considered to be a type of blended learning, or learning that combines elements of live courses with online training.
Gamify your training
People are competitive. Exploit that desire to win by using a gamified training portal. Awarding points (which can be redeemed for prizes like gift cards) can be effective in making sure that people complete an activity. Posting a public leaderboard can also be effective and a wall of fame can also get learners more engaged.
Engagement and competition aside, gamification has another major advantage in training; used correctly, gamified learning reinforces content by distributing knowledge a little at a time as learners move through a game.
Doing is better than viewing
While videos are important in self-paced elearning, your customers, employees and channel partners will be most engaged when they are applying their knowledge. Adding an action item to your course can hammer home a lesson and ensure your trainees remember what you've taught them.
{{cta|https://resources.schoolkeep.com/training-framework|https://uberflip.cdntwrk.com/files/aHViPTYzNjYzJmNtZD1pdGVtZWRpdG9yaW1hZ2UmZmlsZW5hbWU9aXRlbWVkaXRvcmltYWdlXzU4NjQxNDUwZjI5NmMucG5nJnZlcnNpb249MDAwMCZzaWc9M2FhY2QxNzllZTY3MDZlMmI0ZTZhZmZkNWE5NGE5ZjA%253D}}