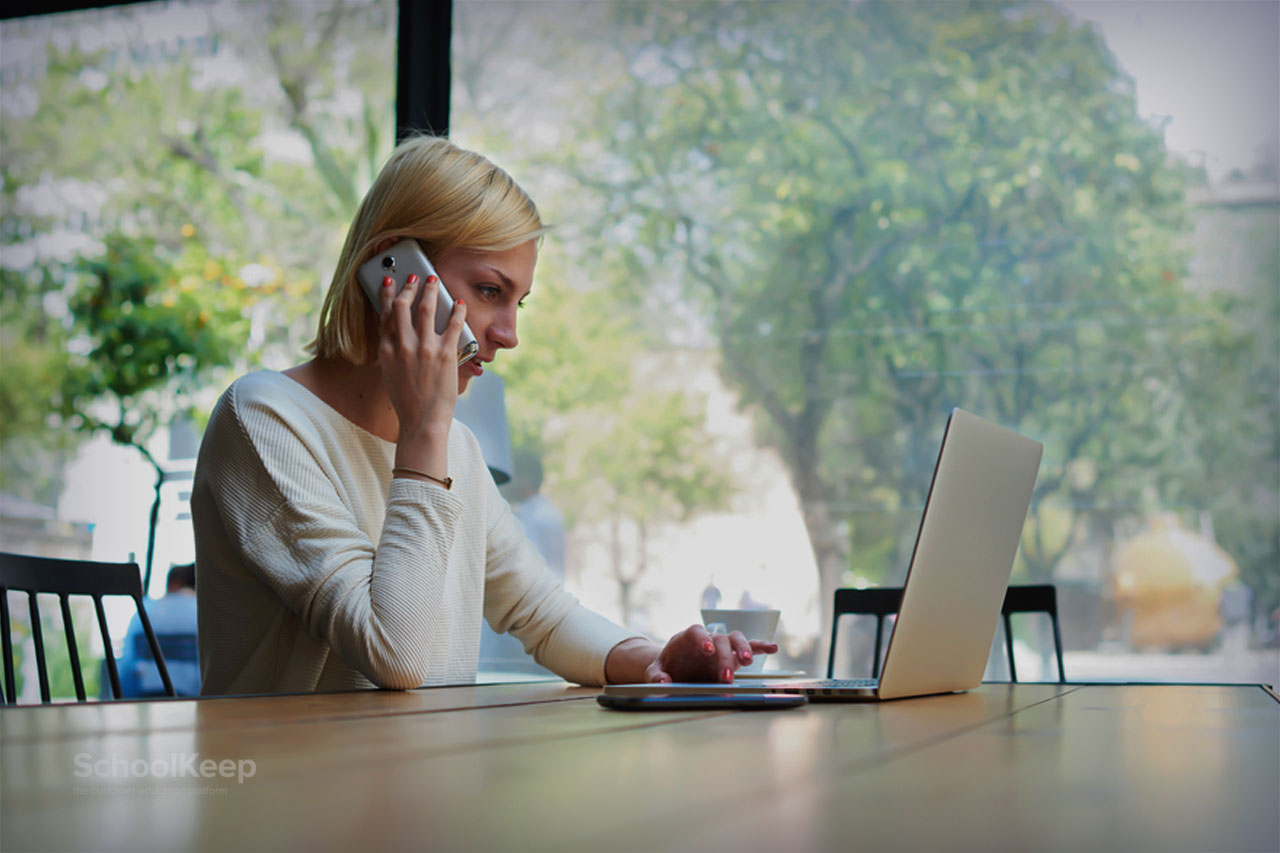 Once upon a time, only the largest companies like Deloitte, McDonald's and Apple could afford to offer their own online academies. These market leaders had the server space, the IT departments and the designers to create and host their own online courses for customers and partners.
Enter the cloud LMS.
Now companies without those resources are able to offer their own academies. All anyone needs to do so are an internet connection, a browser and course content.
The SaaS market for learning management systems or course building software has been growing for years, but 2015 was the year the cloud LMS became the obvious choice for many organizations.
This is following a trend in many other kinds of business operations. According to a recent report by cloud security firm SkyHigh Networks, in 2015 the average organization was using 38.9 percent more cloud services than they were the previous year.
Related Reading: 5 Point Checklist for Choosing the Right LMS
What is a cloud-based LMS?
A cloud-based LMS, like other Software-As-A-Service offerings, resides on a remote server maintained by the software vendor and is accessed by customers through a browser, both by the learner and by the company offering the courses.
The course provider or publisher pays a subscription fee to use this LMS and build their courses, and often the LMS has tools that enable the provider to set up a payment system for students who access the courses.
Its opposite approach is an installed or on-premises LMS. This sort of LMS is installed onto the purchasing organization's servers. The organization's IT department is then responsible for maintaining and upgrading the software.
This can cause headaches, because such software needs constant management, and many companies can simply not afford the upkeep of an in-house LMS.
And sometimes the software is custom built by the company needing to offer courses. They may have been groundbreaking in online education, getting started before the LMS market had matured, but now they are stuck with legacy software that is difficult to maintain and that doesn't play well with others. (For more on making sure your LMS will interface with other software, see our three-part series on SCORM compliance.)
The benefits of the cloud
Cost effectiveness: One big reason many companies have gone to a cloud LMS is that it is less expensive. When your elearning is stored in the cloud, there's no need to purchase hardware or software. You don't need to maintain your own server, and there's no need to pay an installation fee or to employ an IT staff to maintain an on-premises LMS.
Variable costs vs. fixed costs: Another way in which cloud-based elearning is cost effective is that you are only buying what you need when you need it. If you add more classes or students -- or if you need to dial down your elearning program -- then you adjust your subscription. The costs vary by usage instead of being a fixed one-time purchased based on an estimate of your future needs.
It's ready to go as soon as you sign up: Because you don't have to build the software yourself, in theory you could subscribe to an LMS service on a Monday, upload your course content that day, and start accepting learners on Tuesday.
In practice, building a quality course takes more time. (Check out this sample time-to-launch article for more advice on that.) But a cloud-based LMS gives you more control over timeline than an installed software does.
Instant updates: When installed software is updated, you have to download the updates. Because of the inconvenience of updating installed software, the software provider usually bundles updates into occasional releases and then prompts you to download and activate them. A cloud-based software can be updated continually without any interruption to the user, and you benefit from them immediately.
Security: Because your information is stored in the cloud, you don't have to worry about storage space, or backups. Nor do you have to worry about managing security for your information.
Related Reading: A Repeatable Guide to Creating Effective Learning Content
The cloud in 2016
The flip side of this, of course, involves fears about data security. Worry about sending sensitive information to remote servers is one of the reasons that some companies have lagged behind in adopting cloud-based approaches to their enterprise software needs.
Security is improving however: A recent study found that 15.8 percent of all files in the cloud contain sensitive data, and industry watchers are reporting that SaaS providers are rising to the occasion, tightening security and offering services that comply with regulations that may have kept some organizations from adopting the cloud. In fact, a recent study by RackSpace found that in 2016, 38 percent of respondents moved to the cloud for security reasons.
According to industry predictions, we will see more and more organizations adopting cloud technologies in 2016, as companies that might have been skeptical about giving up their in-house LMS are won over by the ease and cost-effectiveness of elearning in the cloud.
{{cta|https://resources.schoolkeep.com/ebooks/lms-buying-guide-2|https://uberflip.cdntwrk.com/files/aHViPTYzNjYzJmNtZD1pdGVtZWRpdG9yaW1hZ2UmZmlsZW5hbWU9aXRlbWVkaXRvcmltYWdlXzU4NWFhZjk1Nzg3ZjkucG5nJnZlcnNpb249MDAwMCZzaWc9ZWZiZjFhMjYxOTNiOTQ5OGNhN2U5MTdlMGVmNTBmMWE%253D}}