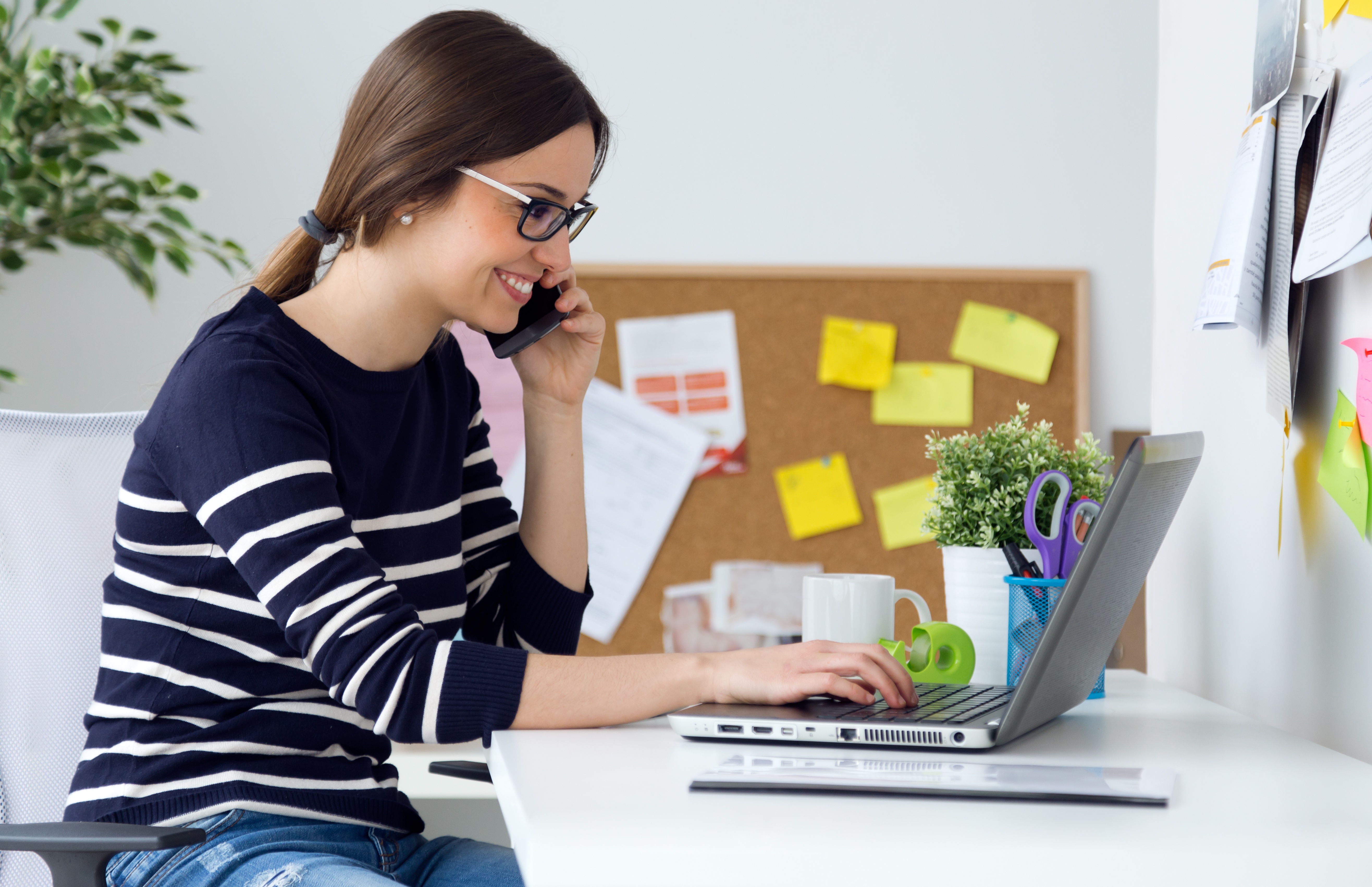 Instructional design has been around in some form for years, but with the advance of elearning, the discipline is becoming increasingly significant in the workplace. Today it's important that every company have a full time instructional designer on staff, working through every phase of the training development project. Preparing a clear and concise instructional designer job description is the first step to ensuring the best hire for this role.
What does an instructional designer do?
"Instructional design involves the process of identifying the skills, knowledge, information and attitude gaps of a targeted audience and creating, selecting or suggesting learning experiences that close this gap, based on instructional theory and best practices from the field," says Connie Malamed, the eLearning Coach.
Instructional design turns unstructured learning into something meaningful and engaging; it accelerates the learning process so people can quickly master new skills and knowledge and apply them in real life.
Newer technology may simplify the ability to develop and deliver elearning, but without applying instructional design to the process, it may not produce the learning objectives desired.
Think about it this way: Would you build a house without designing it first and drawing up plans? Surely you would have a vision in mind of what you want the outcome to be.
So it wouldn't make sense to create online courses without giving some thought to the audience you want to teach, the best method for teaching the subject matter, how to create engaging coursework to help the learner retain the material and how best to leverage technology to deliver it.
Related reading: As Education Grows Beyond the Classroom, How Will the Role of Instructional Designers Evolve?
Instructional designers wear many hats and their day-to-day duties can vary widely. They design and develop learning experiences in the forms of instructional material, training courses and multimedia technologies. They work with other departments to determine what students need so they can then develop learning objectives, structure learning activities and create visual aids for both face-to-face and online interactions.
Who are today's instructional designers?
To learn more about the growing field of instructional design in higher education, Intentional Futures (IF) recently conducted a survey of instructional designers and found them to be highly educated and diverse in their responsibilities. Though this study doesn't look at instructional designer job descriptions outside of higher ed, the variation it documented is illuminating.
According to IF's summary of findings, 87% of respondents have master's degrees and 32% have doctoral degrees. Most have anywhere from three to eleven years in the industry including an equal number of years in technology development.
Their roles and responsibilities include creating new online courses, transitioning traditional in-person courses to learning management systems, managing projects and training others to use technology to create online content.
And even though there is little public awareness of what instructional designers do, there are at least 13,000 people in U.S. higher ed alone who identify with this role — and that's a conservative estimate.
The growing need for instructional designers in the workplace
The instructional designer works with subject matter experts and then structures and organizes their information in a way that makes it easy for students to learn. That is key in today's world; it is so important for instructional design to avoid developing boring "click next" courses.
Related reading: 5 Tips to Get Your SME to Think Like an Instructional Designer
And because there is a greater acceptance for alternative forms of learning in the workplace, instructional designers who keep up with the latest technology have an exciting career to look forward to.
In fact, the Intentional Futures survey discovered that instructional designers are genuinely dedicated to improving learning with technology. This can be collaborating or conducting discussion through social media, online community management and teaching subject matter experts how to use technology to generate and share their own content.
So who should you be looking for to fill the position of instructional designer? The designer's primary goal should be to ensure student success. They should be able to collaborate with subject matter experts and other departments for course development. They should conceptually understand how people learn. A good instructional designer should bring creativity and innovation to the workplace and understand the capabilities of elearning development technology.
Finally, let's look at a typical job description for an instructional designer. While every company's needs or organizational structure will be different, the description below will help you get started.
Drafting your instructional designer job description
The successful instructional designer is capable of seeing things from the learner's perspective. Working with information from subject matter experts, the designer can leverage innovative instructional strategies and elearning development tools to create engaging materials and courses, particularly for digital delivery. This person is able to engage, educate and empower employees to reach optimal performance through curriculum.
Responsibilities for this role might include:
Conduct needs assessment and analyze the needs of the targeted group.

Work closely with subject matter experts and other departments to address organizational training needs.

Design curricula or programs, built around the learner.

Develop learning objectives, structure learning activities, create visual aids for online and face-to-face interactions.

Write instructional text, audio and video scripts and effective copy.

Utilize elearning development tools and software.

Plan and manage instructional design projects.

Select and use a variety of techniques for determining instructional content.

Understand existing and emerging technologies and their use in an instructional environment.
And consider establishing the following requirements:
Bachelor's degree in instructional design, education or equivalent field.

5+ years in instructional design.

Ability to communicate effectively in visual, oral and written form.

Background in usability and experience design, information design and communications.

Experience in developing instructor-led, online and mobile training courses.

Experience with elearning technology platforms and learning management systems.

Ability to work independently and in a team environment.
Although we haven't listed any elearning brand names here, you'll want to be sure to look for candidates who already have experience with your learning platform and list it under requirements before finalizing the instructional designer job description.
A competent instructional designer can be pivotal in successfully reaching your target audience with an engaging and effective learning experience. Take time to fill this position with the right person.
Related reading: Tips for the Effective Use of Gating In Your Online Course from an Instructional Designer
{{cta|https://resources.schoolkeep.com/ebooks/lms-buying-guide-2|https://uberflip.cdntwrk.com/files/aHViPTYzNjYzJmNtZD1pdGVtZWRpdG9yaW1hZ2UmZmlsZW5hbWU9aXRlbWVkaXRvcmltYWdlXzU4NWFhZjk1Nzg3ZjkucG5nJnZlcnNpb249MDAwMCZzaWc9ZWZiZjFhMjYxOTNiOTQ5OGNhN2U5MTdlMGVmNTBmMWE%253D}}