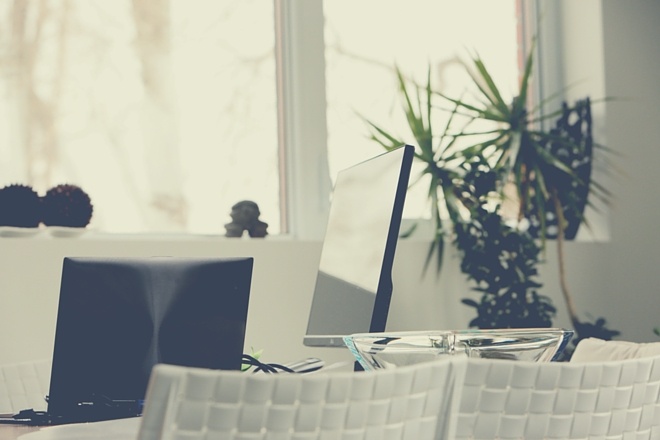 As a training or operations professional in an on-demand platform company, you've probably faced the ROI question from colleagues when evaluating an online learning initiative for external partners. You want to help them understand how supporting your providers or suppliers with quality training can pay for itself with platform growth, reduced expenses and increased revenues.
It is actually not difficult to demonstrate this since modern training software like SchoolKeep's incorporates tracking and reporting functions that go right to the heart of ROI metrics. Below we'll look at five of those metrics, but the big picture to keep in mind is that successful training for external providers sprouts from a clear vision of the business outcomes you want to move the needle on.
Start by discussing with your colleagues your priorities for business goals, such as:
Increasing conversion rates for potential providers.

Reducing onboarding time.

Increasing productivity after onboarding.

Increasing profits for providers.

Boosting provider retention.

Increasing revenues.
The objective is to drive up performance on some, one or all of those priorities, so the training program should focus there and track the hard data needed to help you calculate the ROI.
1. Online learning makes your providers more proficient
Quite simply, training makes your providers more proficient at their job. Giving the help they'll need to perform the work enables them to get more assignments and more positive customer reviews. Not to mention, they'll earn more.
Uber and Lyft have attained phenomenal success because their drivers drive well, know the best routes to take and interact properly with consumers. They learn those values and best practices only through training that converts them into excellent representatives of those brands. A great brand reputation exemplified by your providers only serves to bring more dollars to your bottom line.
In short, you want to help providers know how to excel at the service they are providing, so metrics that track improved response times or lower cancellation rates can help demonstrate ROI.
2. Online learning improves operational efficiency
Name any operational objective your organization aims to optimize — attracting more providers, decreasing onboarding time, getting providers into the field — and you'll soon realize the key to reaching those goals is through training.
Accessible learning content within the on-demand platform helps your potential providers get comfortable, confident and out into the field so they can start completing tasks and making money.
Related reading: How Sharing Economy Companies Are Embedding Provider Training Into Their Platforms
A before and after picture will demonstrate how training is impacting efficiency. Suppose that currently 50 percent of people who start an application complete it and that after training you see that increased the conversion rate to 85 percent. Or suppose the time between a completed application and the first assignment is reduced from 27 days to 6 days. A training program that can track those metrics can definitively document a positive ROI.
3. Online learning fosters better relationships between provider and consumer
Though on-demand platforms are digital, the interaction between provider and consumer is a very human one. At all times, the external supplier of your services acts as the face of your brand, its values and standards. These can be woven into and encouraged by your online training.
Using training to ensure your providers know your brand's values fosters a better relationship with the end user, the consumer. When the experience is good, customers are pleased and will give your platform high customer satisfaction scores. Happier customers are likely to use your services more and drive others to your platform through positive word of mouth.
Customer satisfaction is an early indicator of loyalty and increased customer lifetime value (CLV). So one great way to demonstrate ROI of your training program is to look at your customer satisfaction scores and at the number of positive reviews before providers start engaging with training and to watch how those scores improve.
4. Online learning grows earnings
The ultimate success of a learning initiative is measured in increased earnings — for the provider and the platform.
In a traditional business, one common measure is revenue-per-customer, sometimes expressed as average customer value. An on-demand company will be interested in a parallel measure of average earnings-per-provider.
Instructional videos and brief learning modules influence provider earnings by imparting fundamental knowledge, but they also show ways your platform can make providers more successful. In addition to helping them grow earnings, online learning demonstrates your commitment to helping providers succeed and keeping them in the fold.
Since it's more cost effective to retain providers than to acquire new ones, training that keeps them engaged and succeeding reduces churn and increases profitability. When your organization develops and scales up an online training program, it starts driving this ROI metric.
5. Online learning reduces support costs
Expenses associated with support services are also definitively and measurably impacted when you introduce a training program for your external contractors.
By enabling your providers to become more efficient in the delivery of the service, whether it be a ride to the airport, housecleaning or food delivery, the demand for support services plummets. Once adequately trained, your providers have less need to reach out for guidance from your support staff.
And it's easy to calculate this impact. If your support ticket total was 990 in the month before you launched the training program and 500 after, you can directly tie the training to the reduction in support costs. That all filters down to the ROI calculation.
Optimize your funnel, and measure along the way
You probably already understand that content that moves providers through a funnel — awareness, interest, application, onboarding and activation — is integral to their eventual success with your company, because it decreases costs and increases revenues.
A good training platform will improve the efficiency of that funnel and also render key data about who is engaging with the content, how users are progressing and how fast, where they struggle and whether they've actually absorbed the knowledge.
There are many possible ways to measure the ROI in a way that matters for your business goals, but some of the metrics above — proficiency, efficiency, customer relationships, earnings and support costs — are a great way to get started. Which of these metrics resonate with you and your colleagues? We've seen innovative companies use these and several other ROI metrics, so please be in touch if you'd like to discuss them.
{{cta|https://resources.schoolkeep.com/training-framework|https://uberflip.cdntwrk.com/files/aHViPTYzNjYzJmNtZD1pdGVtZWRpdG9yaW1hZ2UmZmlsZW5hbWU9aXRlbWVkaXRvcmltYWdlXzU4NjQxNDUwZjI5NmMucG5nJnZlcnNpb249MDAwMCZzaWc9M2FhY2QxNzllZTY3MDZlMmI0ZTZhZmZkNWE5NGE5ZjA%253D}}