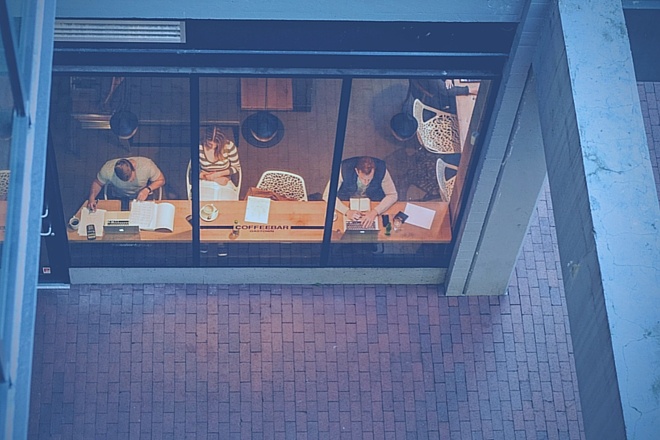 Is it time to rethink how we classify workers?
As sharing economy companies face legal cases over distinctions between W-2 employees and 1099 contractors, some politicians and legal scholars are arguing for a third classification. The "dependent contractor" status would blend the protections traditional employees receive with the flexibility contractors enjoy while recognizing that contractors are often reliant on a single employer for the bulk of their income.
This classification would reflect the way many in the sharing economy already work and provide greater flexibility to both companies and workers. With the current classifications, for example, sharing economy companies can't require training or offer insurance benefits to their contractors — even if they wanted to. As soon as the company does, that contractor is classified as an employee.
We've written before about how important good training is for sharing economy companies — training helps them retain service providers, provide better customer service and maintain more control over the quality of their product. Sharing economy companies maintain flexibility by using contractors, but the inability to require standards of training and hours worked means the company often gives up control over the quality of their customer service and brand experience.
While sharing economy startups are currently making the news most frequently in discussions of worker classification, this model of work isn't just a concern for them. Tech giants like Microsoft and Amazon have been relying on a huge number of independent contractors for years.
The classification of workers in the sharing economy is something that affects workers' livelihoods and the business models and product design of the companies that rely on them. There are some intriguing possible advantages to creating this new classification. But what would that future look like?
Related reading: Why the On-Demand Economy Treats Provider Training As Mission Critical
What does a "dependent contractor" model look like?
So far, there's not one vision of what a dependent contractor should be — but voices of change are rising from all sides.
Many workers are organizing to get collective bargaining abilities. Some, like the California App-Based Drivers' Association, are even joining forces with existing unions like the Teamsters to better organize and lobby for their rights.
Lawyers like Lisa Spiwak, a partner with the firm Spiwak & Iezza, are weighing in on the logistics. In the Pacific Coast Business Times, Spiwak writes that the dependent contractor will have more flexibility than typical employees, while at the same time companies will retain control over things like pricing, rules and the ability to fire without notice.
Politicians like Virginia Senator Mark Warner are starting to propose possible models for what a dependent contractor would look like. Warner told BuzzFeed News that he's considering protections like an hour bank or an exchange to cover workers' comp and unemployment.
Third-party solutions bridge the gap
In typical sharing economy style, third-party platforms are already being created to fill the need in the market. Peers is one platform that's arisen to help sharing economy workers get "portable benefits" like healthcare, retirement and disability insurance.
The idea is to decouple benefits from a specific company, giving workers protections that can travel with them. Soon, they'll be rolling out an option for employers to contribute to workers' benefits. The idea is to distribute the responsibility of benefits over multiple employers, creating a single benefits packet that is tethered to the individual, regardless of where they happen to be working.
In an open letter to policy makers, a group of organizations (including on-demand platforms and worker advocacy groups like Peers) wrote, "Everyone, regardless of employment classification, should have access to the option of an affordable safety net that supports them when they're injured, sick, in need of professional growth, or when it's time to retire."
Related reading: Use These 5 Strategies to Upgrade Your On-Demand Workforce
How will dependent contractors change the way we work?
While the dependent contractor model is still being debated, it's clear that the way we do business is already changing.
Last year, TechCrunch predicted that eventually, instead of hiring individual employees, "businesses will consist of owners, talent assemblers and contract workers for everything else. […] Entire teams could be hired with the click of a button."
This vision of the future is reflected in a PwC report, The Future of Work — a Journey to 2022. PwC surveyed 10,000 people around the world about their visions of the future. Over half the Chinese participants surveyed believe that instead of traditional employment, people will one day develop their own "brands" of skill sets, which companies will purchase when needed. The report also reveals 46% of HR professionals expect contractors or temporary workers will make up at least 20% of their workforce by 2022.
Whatever the true percentages end up being, the trend toward on-demand workers will have a significant impact on the way companies and workers interact — both inside the sharing economy and out. Everything from onboarding and training to administering benefits packages will change, and forward-thinking companies will need solutions that put them ahead of the game.
Learn how on-demand companies are pioneering the future of training.