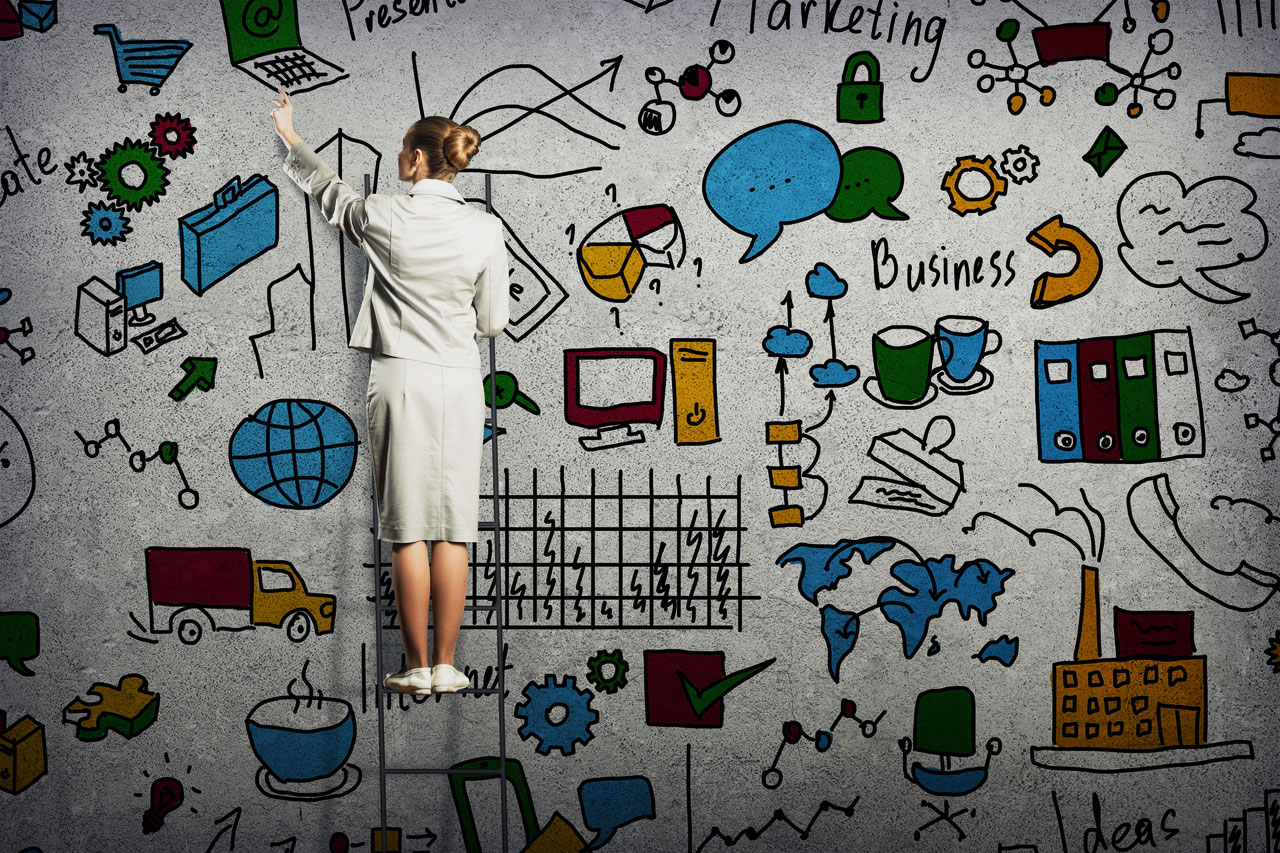 A successful online course is a work of art, and like most works of art, an online course works best when you've created a rough draft.
When you're working on a course, that draft is called a storyboard, and it's an important tool for a building a successful online learning experience. This post will detail the what, why and how of storyboarding for online learning.
What is a storyboard?
A storyboard is an overview of every element in your online course, from start to finish. This can include text, audio, slide presentations, the lessons as they appear on the learners' screens and videos. (Intimidated by adding video? Don't be. Check out our article on easy video creation tools for course creators to get started on that front.)
Storyboards can be as complex or as simple as you need them to be. You can create a simple outline with pencil and paper, or you can create complex PowerPoint slides. Your content authoring tool may also have storyboarding capabilities built in.
Related reading: Want Better Outcomes From Self-Paced Elearning? Engage The Learners
The storyboard can be a simple outline of the basic ideas and elements you want to include in your course, or it can be detailed blueprint for the content of your course. The kind of storyboard you create will ultimately depend on your needs.
Why use a storyboard?
You'll need a storyboard if you're working with a team of other designers, or with a programmers who need a blueprint for your course as they help you build it.
In many cases, however, the storyboard will be for you alone: a visual outline that will help you envision what your course will look like, and understand how you'll be presenting your information to learners.
As an outline, storyboards help you organize your thoughts for the course, and you will probably find yourself changing the order — or even the content — of your lessons as you work.
How to get started
As we said earlier, there are many ways to storyboard a course, but here is a basic guide:
Create an outline. After you've chosen your storyboarding tool, make a list of the most important information you want to teach in your course.
Elearning Industry recommends that you sketch the title page of your course first, and then three to five other pages, which will serve as headers for the sections of your course. That will give you a basic course structure.
Then, break those course sections down into the lessons you will teach in each. Describe every single lesson, creating a page for each idea. Number every screen.
Get visual. Use your outline to draw or sketch the outline of every screen in your class. Try to visualize where the text will be, where your video and where the chat function will be (if you have one.)
Describe what will be in the visual areas in words, sketch it, or include the name of the file you will be using. If you've got a section of the screen designated for interactions, describe the interactions that will take place there.
Back to the drawing board? No problem.
Take a long look at the storyboard you've created. "Watch" it like a student in the course would experience the sequence. Does it make sense to you? Are the lessons in the right order, or is anything missing?
Even if it makes sense to you, now is a good time to test it with a colleague or prospective user to see if what gaps or points of confusion they experience. Ask that person if they understand what you're trying to convey with your storyboard. If their answers don't match yours, be willing to make changes.
Remember, you're not going back to the drawing board; your storyboard is the drawing board. If you have to make changes, you're saving yourself the trouble of revising a fully-developed course later on.
{{cta|https://resources.schoolkeep.com/training-framework|https://uberflip.cdntwrk.com/files/aHViPTYzNjYzJmNtZD1pdGVtZWRpdG9yaW1hZ2UmZmlsZW5hbWU9aXRlbWVkaXRvcmltYWdlXzU4NjQxNDUwZjI5NmMucG5nJnZlcnNpb249MDAwMCZzaWc9M2FhY2QxNzllZTY3MDZlMmI0ZTZhZmZkNWE5NGE5ZjA%253D}}