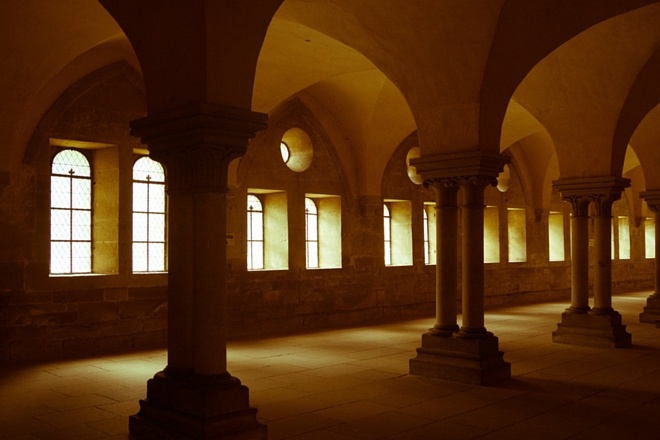 Conventional wisdom says capital is the single most important factor in a B2B SaaS startup's growth and success. A report by PricewaterhouseCoopers and the National Venture Capital Association says that nearly $60 billion in venture capital was raised in the U.S. in 2015, making it the second highest total amassed in the past 20 years.
Even self-funded startups rank saving cash to hire key developers (who actually design the SaaS program and on-demand platform) as the most important bullet point in the startup business plan. So yes, money is essential to getting started.
But another factor can be equally important for a startup's continuous growth, sustained success and profitability: a well-executed training program deeply ingrained within the platform.
This enterprise-wide training smoothes the path to excellence by overcoming obstacles inherent in every company's experience, from attracting and onboarding new customers and providers to equipping every employee and partner to thrive.
Because, while most tech-enabled SaaS and on-demand businesses already recognize the importance of training, they are likely to find that the traditional stand-alone L&D (learning and development) model does not apply.
Success requires integrating relevant and engaging instruction across the entire organization and directly into products. When designing a training program for your on-demand platform or SaaS company, build it on these five pillars:
Related Reading: Launch Your Online Training Program Like a Lean Startup
1. Training must be seamlessly accessed as part of a branded product experience
Embed training modules within the platform or website. If the people you're trying to attract find your company or platform on mobile, that's where they should find your training. They shouldn't need to go to their desktop or to third-party sites to navigate a different interface. Embedded training ensures that channel partners, customers and external contractors can easily access the training they need by making the process as frictionless as possible.
It's also vital to reinforce the right impression of your product or brand through the embedded training. If your marketplace, platform or SaaS software celebrates values like flexibility, speed, aspiration, thriving or growth, then those concepts should be woven into the training. Use imagery, examples and language within the training program to illustrate what your company is saying elsewhere about how it helps its partners succeed.
2. Training must improve the entire funnel to attract, engage, activate and retain providers/customers
As your partners, providers and customers progress through the funnel from initial exploration and application to the revenue-generating stage, incorporate relevant training components along the way that drive them to the next step.
Related Reading: Extend Customer Lifetime Value with Customer Education
If you notice a significant drop-off at any point in the funnel, upgrade your training with engaging content to keep them on the path. Perhaps your providers need more instruction on how to complete certain tasks, or your customers want training on particular software features. Understand where those points are and provide easily-accessible training so they'll stay with the platform.
Also, be on the lookout for new products and services that could be useful to your partners. Training can be a very effective vehicle for introducing and upselling.
3. Training must optimize the lifecycle of providers/customers and empower them to succeed
The aim of embedded training is to not only get customers or providers onboard, but to establish them as longtime partners. This requires — after the onboarding process is complete — guiding them through the entire business lifecycle with relevant training injected at the proper points in time.
What type of training depends on the partner or customer's place in the funnel. Newer partners/customers require basic instruction — how to get started on the program, how to interact with consumers during their first on-demand task. From there, training becomes more sophisticated and more focused on helping the audience reach even higher levels of success.
Offer more advanced learning content for those further along in the customer/provider lifecycle. This could be thought leadership pieces and white papers on best practices or case studies of how others have used the platform successfully. It could even be proprietary research papers detailing the ROI potential of your platform for users.
Knowing where your audience stands is key to helping them move forward, and knowing in what ways your program can help them succeed is essential. Perhaps they are dealing with a business problem your program can solve. Perhaps a provider wants to take on more assignments and needs instruction on how to reach that level. Comprehensive, well-designed embedded training will continuously equip platform users with the tools and information to succeed.
4. Training must be relevant and served up in context when and where it's needed
Similar to how consumers tap into an on-demand platform for an on-demand service at a moment's notice, customers and platform partners alike demand training whenever and wherever they happen to be.
Related Reading: Why Sharing Economy Companies Require On-Demand Training Solutions
Instructions, such as how to activate a software feature or properly clean a car after a completed ride, should be available at the precise time they're needed. Rather than requiring users to slog through layers of customer service or wait to attend an onsite training session to get answers, brief embedded training — a diagram, a short video, bullet points — can be easily accessed from the online platform.
5. Training must have a measurable impact on your KPIs
The value of your training is measured by its proven impact on KPIs and by how much it can be documented in bottom-line data. Pick any business benchmark — fewer support tickets, quicker onboarding time, better retention, more revenues for your partners — and you can measure how training impacted that metric.
Analysis of those KPIs before and after instituting a training program is certain to indicate improvement. Further, the better numbers will more than justify the expense made in creating the training program.
Pulling together funding and hiring developers are vital first steps in establishing a viable startup. But ensuring success and achieving excellence requires a great embedded training program.
{{cta|https://resources.schoolkeep.com/training-framework|https://uberflip.cdntwrk.com/files/aHViPTYzNjYzJmNtZD1pdGVtZWRpdG9yaW1hZ2UmZmlsZW5hbWU9aXRlbWVkaXRvcmltYWdlXzU4NjQxNDUwZjI5NmMucG5nJnZlcnNpb249MDAwMCZzaWc9M2FhY2QxNzllZTY3MDZlMmI0ZTZhZmZkNWE5NGE5ZjA%253D}}