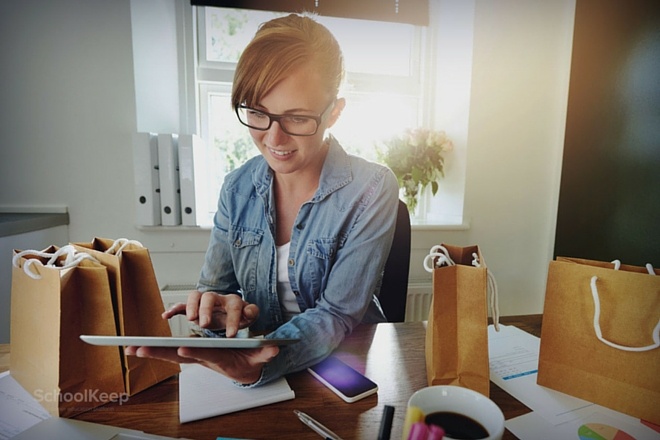 LMS reporting: It is highly likely to give learning managers a headache, yet good reporting is one of the most important features in a training management platform.
Case in point: In 2013, Brandon Hall Group asked survey respondents to identify three things they didn't like about their LMS. "Reporting features" was at the top of the dislike list, yet the majority of respondents also said that when they choose a new LMS, they're looking for solid reporting capabilities.
Related reading: A Five Point Checklist for Choosing the Right LMS
Part of the problem may be that training administrators don't know what data to pull from their LMS.
The "Not Taken" report
What if your learners aren't taking your courses when they should be? Pulling up a "not taken" report can show you which customers haven't taken certain training courses, for example.
While this information is useful for sales teams or customer success teams, it may be most useful for channel sales directors or channel marketing managers who are using the LMS to administer certification programs for channel partners and vendors.
As we've previously discussed, channel partners may feel they are too busy for the training you are offering. This LMS data can tell the channel sales director who hasn't been taking it, and who is currently uncertified.
Relative course quality
Which courses are more popular than others? Are more people taking some courses and not taking others? For example, do your live instructor trainings draw more learners than your self-paced learning?
Related reading: Overcome the Challenges of Live Instructor Led Training with These 5 Tips
By pulling this report, you can understand better where your instructional designer should be spending their time punching up existing courses and making them more attractive to learners. This can also tell you what sort of courses are a waste of time for you business to produce. This can also be an indicator of how well your marketing is working.
Learner participation
Which learners are the most engaged? Who takes more than one course? Who takes courses only associated with a certain product? Who doesn't complete any courses?
Learner participation is probably one of the most common reports pulled from LMS software. Pulling up a report on one individual will show you what courses that person has — or hasn't — taken. It will show you who isn't finishing their courses and whether they engage with certain elements of a course.
This kind of report is invaluable to a sales team who may want to see how engaged their customers are with your training. Using an LMS that integrates with a CRM like SalesForce, you can also track the relationship between learning and sales. Do customers buy more after training? This data can tell you.
This metric is also helpful if you're trying to figure out why learners aren't completing a course. By tracking learner participation, you can better understand when in a course students stop engaging.
That metric gives you important information about both the learner and the course itself.
Learner success
While knowing what your learners are doing is important, knowing how they're doing is important. Learner success reports help you understand whether or not students are engaging with the resources in your course and how they're doing on assessments.
This information may be especially useful for customer success teams, who can use this sort of report to send up a red flag when a customer needs assistance. Customer success teams may want to reach out to low-performing learners, offer them help with your products and keep them engaged with your business.
Related reading: So What's the ROI Anyway? Pursuing the Holy Grail of Customer Success
Used well, your LMS reports can help you monitor the business effects of your training. LMS reports can help you understand which learners are engaged with your courses and how that engagement affects their behavior as a customer or a partner.
​
{{cta|https://resources.schoolkeep.com/ebooks/lms-buying-guide-2|https://uberflip.cdntwrk.com/files/aHViPTYzNjYzJmNtZD1pdGVtZWRpdG9yaW1hZ2UmZmlsZW5hbWU9aXRlbWVkaXRvcmltYWdlXzU4NWFhZjk1Nzg3ZjkucG5nJnZlcnNpb249MDAwMCZzaWc9ZWZiZjFhMjYxOTNiOTQ5OGNhN2U5MTdlMGVmNTBmMWE%253D}}