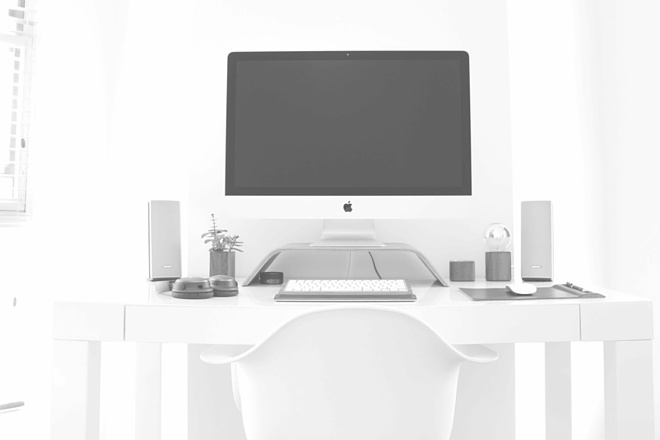 The success of SaaS companies, including on-demand platforms, depends on not only attracting as many interested and qualified users as possible, but actually guiding them through a funnel that includes recruiting, onboarding, training, activation and retention.
For B2B or enterprise SaaS, it may be the buyers or other influencers in their target companies. On-demand platforms, meanwhile, need to attract interested contractors on the provider side who will properly represent their service and brand.
Though the endgame appears different, what these two cases have in common is a need for training external partners. The prospecting funnel employed by each has a key feature in common: training or learning content that turns prospects from merely interested parties into loyal, longstanding and profitable partners.
A prospecting funnel's principles are similar to those of a customer lifecycle, which consulting giant Forrester defines as a "customer's relationship with a brand as they continue to discover new needs, explore their options, make purchases and engage with the product or service experience."
As in a sales funnel, the success of a prospecting funnel for B2B buyers and providers for on-demand companies builds largely on the content displayed at each touchpoint in the customer or contractor lifecycle. The process places the prospect at the center, and content differs as the prospect progresses through the funnel — reflecting the mindset and needs of the prospect at each stage.
Carefully analyzing the content at a given funnel stage can provide valuable insights into what the prospect desires and where there isn't enough content to advance them to the next step. If you uncover a gap at any point in the funnel, you know where you have an opportunity to improve conversion rates. To optimize the funnel, content and operations teams must strategize together about the content or messaging needed at each stage to most swiftly move the provider or customer to the next phase.
A content matrix can be a great way to see what parts of your marketing funnel is already built out and where it has gaps that need more work. You'll find many different matrix models online, but they typically include places to record information such as a buyer persona, a participation level, their needs, your messaging objective and content formats.
For example:
Personas might include C-suite and director level.

Participation level might include drivers, gatekeepers or influencers.

Needs might include research, evidence, features comparison or actionable advice.

Messaging objectives might center around awareness, the value proposition or ROI.

Content types might include news articles, client profiles, or proprietary research.
Related reading: The 5 Pillars of Training Excellence for Fast-Growing Startups
Once you visualize your training content plans with a matrix that way, you'll begin to see opportunities for improvement up and down the familiar content funnel.
And if you think you need to create training materials for the funnel from scratch, think again. You may already possess the material needed to build a great automated funnel training program by repurposing help center documents, blog posts, user generated content, and training videos.
Here's a step-by-step breakdown of what that funnel looks like and the best content for each level.
Stage 1: Awareness
This first, and perhaps most important, top-of-funnel stage drums up awareness of the SaaS product or on-demand platform. At this stage, the goal is getting your name in front of prospects with an email's catchy subject line or a short video that describes what you do.
To garner waves of responses or clicks, make sure the message explains how your product or service solves a problem for the prospect. Maybe the message is that you have a software system that streamlines enterprise-wide training. Maybe it's that you provide a means of earning extra cash by performing an on-demand service for consumers. Either way, the content must focus on the needs and aspirations of the prospect.
Stage 2: Interest
Now that your content has whetted their appetite, prospects want to know more about your company. At this point, they're exploring and researching your product or platform. White papers, instructional guides and how-to videos are the formats most applicable at this stage.
However, don't ignore more traditional methods, such as introductory webinars, online chats or even in-person events. Since your prospect's preferences dictate what content is used, have enough variety accessible to suit their needs.
To amp up interest, more detailed, engaging and thought-provoking content is needed at this point in the cycle. Present case studies of how users benefited from the service or platform in terms of productivity and profits. Blogs from experts can emphasize the cutting-edge nature of your service and platform. The more relevant to their situation the more likely the prospect will continue through the funnel.
Typically, prospects at this point in the funnel are in a "What's in it for me?" mindset. So the content must clearly explain and document your enterprise's value proposition for them.
Stage 3: Application/Sign Up
Persuasive content tees up prospects for this next and most important stage: application and sign up. While it's tempting to believe all that's needed here is an automated and user-friendly application and sign-up process, training content still plays a vital role in this stage of the training funnel.
If prospects drop off before completing the application, the issue can be remedied with relevant content. Say, for instance, the applicant must upload a photo or other documents during the sign-up process but stops when asked to do so. He or she might need instruction on how to perform that specific task.
Therefore, during the sign-up process, display brief how-to videos or training modules to guide the prospect through that task so they can promptly progress through the funnel. Such training material should be easily seen and accessed. Further, explain why this step is required and how it ensures their future success on the platform. (An Uber driver must, for example, upload a valid driver's license, while an Airbnb host's earnings hinge on including captivating property photos.)
Stage 4: Retention
Training content can't stop at the above stage. Now is the time to reduce churn among customers or among providers. On-demand companies, for example, want to get all those people who signed up to know go into the field and start earning money and succeeding.
Address those concerns with more in-depth and specific training content. Perhaps your SaaS users need more instruction on certain features of the program, or your external contractors want to increase bookings and require guidance on how to accomplish that. This content ensures your clients and contractors utilize the platform or software to its highest potential so they remain loyal, longstanding partners.
One invaluable resource for boosting partners to peak performance is user-generated content. Encourage experienced and high-performing users and providers to advise others on the techniques that produced the most benefit for them. This can be done via short videos, blogs, social media chat rooms and one-to-one connections in person or on Skype.
This is also a good stage for upselling customers. Provide information and instruction on new products or features that could be of use to them.
Stage 5: Brand Ambassadors/Advocacy
The ultimate goal of the funnel is to convert partners, providers and customers into brand ambassadors who will spread the message about your product or platform. Despite our digitally connected world, word of mouth still holds a powerful sway with prospects.
Ask long-standing providers and customers to become active advocates by highlighting them on your platform (giving them exposure as well). In addition to reinforcing your value proposition, this content serves as an instructional tool, giving users and providers more insight into how to extract maximum value from your product or service.
Nudging prospects along the funnel involves more than having them click on and fill out forms. It requires engaging and relevant content inserted at every stage. If prospects falter at any step, well-designed content will keep them onboard and profitable.
Ready to create your own training content matrix? Get our free excel template now.