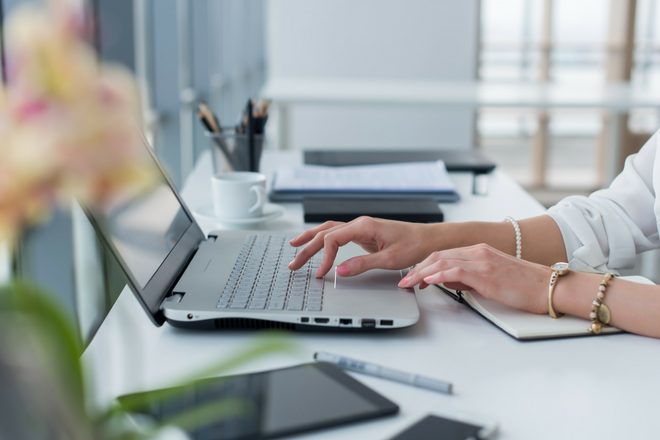 Is your organization considering utilizing SCORM-compliant elearning software? Great—now let's break down some of the steps you'll need to take.
Editor's note - This is the first of a 3-part series. Be sure to check out:
Find a SCORM-compliant authoring tool
Numerous SCORM-compliant authoring tools populate the marketplace. On the commercial side, Adobe Captivate and Articulate Storyline are two oft-cited examples.
Be aware that purchasing those solutions can be expensive. For example, the full license price for Adobe Captivate 9 is listed as $1,099. The full price for Articulate Storyline 2 is $1,846, though it's often discounted.
Additionally, there are open source, free, "lite" and freemium course authoring tools you can consider, such as GLO Maker, iSpring or EasyGenerator.
However, these tools are often limited in what the course developer can create. For example, it may only permit the conversion of PowerPoint presentations but not live audio/video capabilities. So do your research before signing up.
Further, as with any newly purchased software, users need to be trained on the SCORM-authoring tools for more advanced courses. That could mean an added expense as well as extra time needed to train those involved in creating the content in a SCORM-compliant authoring software.
Find a SCORM-Compliant LMS
A good place to start is the Advanced Distributed Learning website (adlnet.org), which keeps a log of all SCORM-certified products. (The ADL, it must be noted, does not endorse any product).
Furthermore, learning management systems carry different pricing models, from pay-per learner, pay-per-use, or a licensing fee. So you must decide which pricing model works best for your needs.
Free and open source learning management systems are available as well. However, some of those may be more suited for the academic market.
It is also worth noting that creating content within a SCORM-compliant LMS does not necessarily mean the content is SCORM compliant. For that, you need a SCORM-compliant authoring software to create the course, publish it as SCORM, and then upload it into the LMS.
Build your course content within SCORM
Fortunately, SCORM does not impede the creativity of instructional designers when they devise the courses. The instructional designer still decides on the content and how it's organized. SCORM merely addresses how the learning content and the LMS link with each other through the coding language of SCORM.
With that in mind, when designing the elearning program, instructors must first decide:
How the learning activity is structured and presented to learners, including whether the learner can take the courses in a pre-set sequence or in any order.

Whether the learner must pass a certain module before progressing.

If the learner can return to material already completed for a review.

Whether the modules include embedded assessments or will the assessment be a separate module.
Related reading: A Repeatable Guide to Creating Effective Learning Content
Decide what needs to be developed within SCORM
Not all content needs to be developed as SCORM-compliant. It depends on the scope and the sophistication of the course content.
For internal courses that focus on say, employee compliance training or issues relevant only to the organization, a SCORM-based elearning tool or LMS is probably not required.
Since those courses are not being used by external (paying) clients, you can opt for utilizing PowerPoint presentations or videos and then tacking on an exam for an online learning program and avoid using more high-end, SCORM-compliant software.
The bottom line: SCORM best serves elearning that is customer-facing and sophisticated.
Always test elearning before launching
Finally, keep in mind that SCORM is based on series of codes. And like any code, there could be bugs in the system, especially as the software is developed. Therefore, research the LMS or authoring software before purchasing to unearth any issues. And always test the elearning program before launching it to your customers through the LMS.
{{cta|https://resources.schoolkeep.com/ebooks/lms-buying-guide-2|https://uberflip.cdntwrk.com/files/aHViPTYzNjYzJmNtZD1pdGVtZWRpdG9yaW1hZ2UmZmlsZW5hbWU9aXRlbWVkaXRvcmltYWdlXzU4NWFhZjk1Nzg3ZjkucG5nJnZlcnNpb249MDAwMCZzaWc9ZWZiZjFhMjYxOTNiOTQ5OGNhN2U5MTdlMGVmNTBmMWE%253D}}