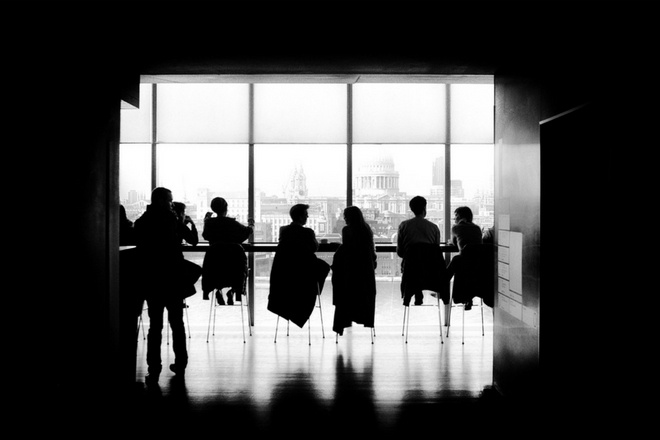 Two factors have propelled companies with contractor-based workforces to spectacular growth: Consumer preference for near instantaneous delivery of service and — even more significantly — the willingness of so many to work as independent contractors for "gig" economy platforms.
Consider these statistics that underscore the rise of the independent workforce:
A recent study by

MBO Partners

, a professional services support firm for independent contractors, estimates that 40 million U.S. workers over age 21 currently classify as self-employed.

P.R. firm

Burson-Marsteller

announced earlier this year that 45 million American workers have at some point offered an on-demand service.

A study by

McKinsey Global Institute

projects that by 2025 online talent platforms will pump up global GDP by $2.7 trillion, a 2 percent rise, while simultaneously to million full-time equivalent positions.
According to MBO Partners' research, independent contractors prefer the flexibility and autonomy offered by working independently. Rather than being tethered to one company, they choose their own hours and with whom to work. As the ranks of independent workers grow, companies reliant upon these contractors find themselves in a fierce battle to recruit and retain from this increasingly mobile talent pool.
Related reading: How Companies in the On-Demand Economy Are Embedding Provider Training Into Their Platforms
To avoid costly churn and lost revenues due to incomplete projects and unfulfilled assignments, companies can follow these six tips to keep external contractors as consistent, revenue-generating partners.
1. Make contractors feel part of a team
Though they may prefer the freedom of working independently, external contractors still want to feel as if they are part of a team and have a stake in the platform's ultimate success. Weaving brand values and high standards into your onboarding and training processes will help providers believe there is true purpose and pride in their work.
Even if your contractor workforce is mostly off-site or remote, you can instill a sense of team and connection with the company by sponsoring meetings virtually or, if possible, in person. These informal get-togethers, networking events and team-building exercises reinforce the platform's culture and create an opportunity for providers to learn from and share best practices with other external contractors.
Though the ability to establish and grow remotely-run businesses and on-demand platforms grew from our highly digitized world, face-to-face contact remains a powerful retention and instructional tool.
2. Streamline all administrative functions
Despite the relatively casual culture of flexibility and freedom, companies built upon contractor-based workforces still have plenty of administrative requirements — such as onboarding, logging in hours, withdrawing payments and accessing online instruction.
Make these processes as frictionless as possible for your contractors.
A digital learning solution integrated within the platform can be invaluable in keeping administrative steps simple and swift. If fulfilling those tasks is effortless, your external contractors are much more likely to stay with your platform and resist other opportunities.
3. Resolve problems quickly
Even the best contractors inevitably encounter a glitch along the way. Questions — Who do I alert that this project is running behind schedule? What is the correct way to handle a ride or a delivery that is running late? How should I deal with an unsatisfied customer? — will invariably arise. Be equipped to tackle those concerns quickly so the issue is immediately resolved to the satisfaction of all parties.
In such instances, the provider needs someone within the operations of the business or the platform to respond to those questions and concerns. Much like a customer service rep, companies with contractor-based workforces must have a dedicated point person to support its external contractors.
Related reading: Why the On-Demand Economy Treats Provider Training As Mission Critical
Equally important, though: supplement those face-to-face interactions with embedded training and learning modules easily accessed by the provider through the platform. Not only does this instruction answer questions and provide guidance, it reassures providers they are being supported by the platform itself, which also aids in retention.
4. Make booking assignments easy
MBO researchers found that nearly half of all full-time independent workers make more by performing contract gigs than by being employed in traditional full-time jobs. Clearly the promise of strong earnings is a powerful motivation for external contractors to choose to work for any given company.
That attractive income, however, can only accrue if providers secure enough jobs from your platform. To help them generate more revenues for themselves — and your business — create a system that makes it easy for contractors to secure more and more assignments.
Within an on-demand platform, for example, embed an easy to access, easy to navigate job board where providers can find and book their next assignment. Enable them to schedule and organize their workday without ever leaving your platform.
5. Give bonuses to high performers
External 1099 contractors can receive bonuses — as long as any bonus is stipulated in their work agreement, reported on their tax forms and follows applicable employment laws. For example, a work contract might specify the provider can collect a performance-based bonus if he or she completes a certain number of assignments or gains positive reviews.
Besides a bonus, other ways to reward top performers include free tuition for extra training and a more prominent profile within a company or on an on-demand platform so they get more assignments.
6. Keep 'em trained
By keeping external contractors up to date on best practices and the latest platform features, a well-conceived and ongoing training program serves as a powerful retention tool. More knowledge and guidance elevates providers to high-earning performers. For example, your training can guide contractors on best practices and how to situate themselves for the choicest contracts. Or, training for on-demand platforms might demonstrate how contractors can market themselves on the platform to capture more jobs. With a steady stream of assignments and revenues, your external contractors are far more likely to stay with you.
Related reading: Launch Your Online Training Program Like a Lean Startup
Always be open to input from your providers so you can give the most relevant training they need and desire. And know that your willingness to listen will further reinforce the team aspect of your company or platform.
Attracting external contractors with the promise of a flexible schedule and plentiful wages is the first step in making your contractor-based workforce a success. The next step is making sure they stay with you.
Ready to supercharge operations and growth? Get our step-by-step guide to launching your own onboarding and training program today.