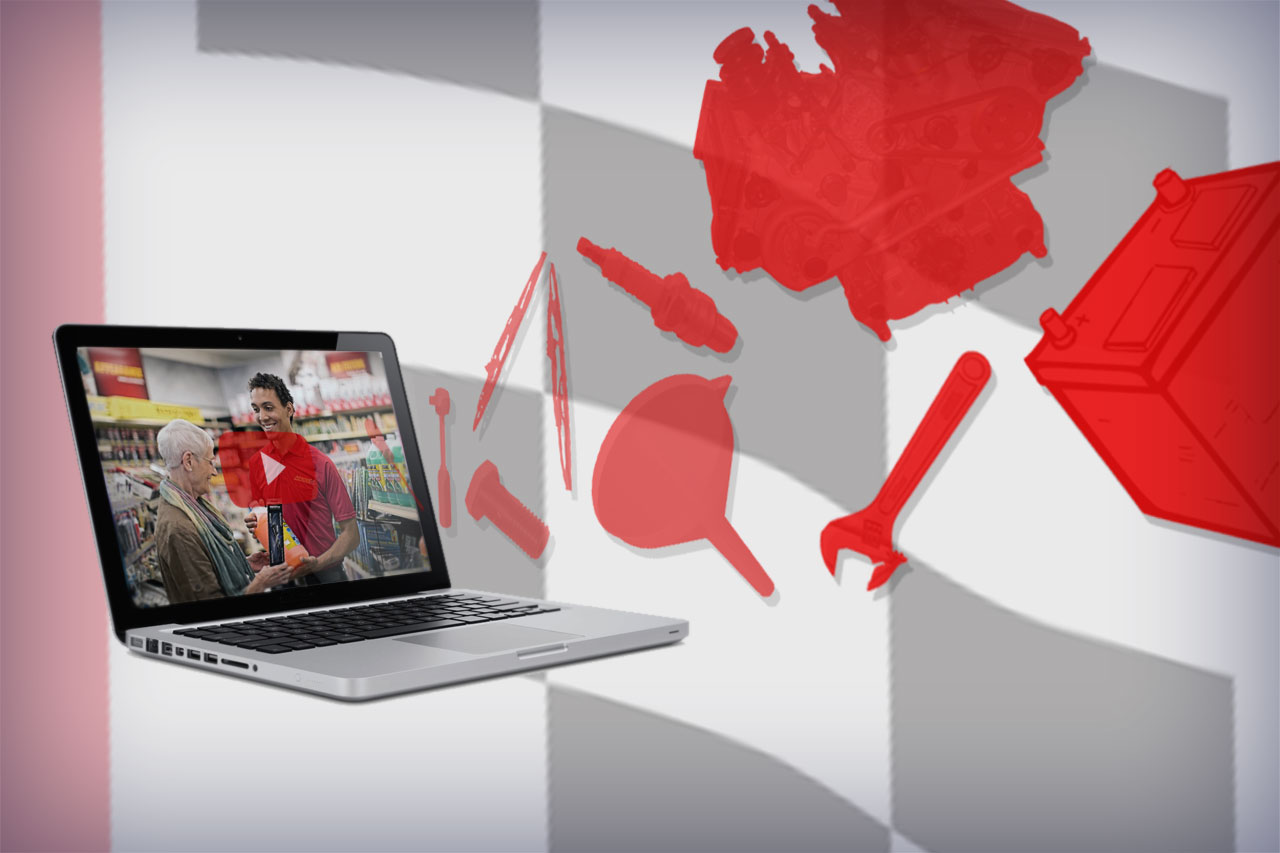 Three and a half years ago, Advance Auto Parts, a retailer of auto replacement parts and accessories, laid a challenge at the feet of its learning and development team. They were instructed to improve the performance of their 3,800 stores through learning without increasing its budget.
It was a tall order, but within a year, the team had done just that, using a blended approach of classroom training and an improved online instructional design bolstered by brand new video content.
The Advance Auto Parts story
"Up until four years ago, training was very haphazard," says Scott Thompson, who was director of training and development for Advance Auto Parts until September (he still works with them as a consultant).
Related reading: How World-Renowned Design Consultancy IDEO Used Design Thinking to Build an Online School
Advance Auto Parts had been using an old learning management system, called ELM, but the online content — Powerpoint presentations with voiceovers — wasn't engaging, Thompson recalls. The company's field-based training was held regionally in hotels and in the back of stores, done by trainers who had been pulled out of stores themselves.
"We felt that our online content needed to be engaging," says Thompson. The company's workforce tended to learn by watching YouTube tutorials, so Thompson and his team set out to improve the online content for Advanced Auto Parts, placing their focus on video production.
To do that, Thompson merged the company's video production team, which had been used until that point for marketing and consumer education, with the instructional design team. This new department produced a series of training videos for store employees, showing, for example, how automotive systems work by placing tiny cameras inside automobiles.
"We put cameras places cameras should not go," he says.
Videos were made around customer service and sales, as well, showing what a great customer interaction looks like.
Blending online and in-person training
Advance Automotive Parts also revamped its in-person training, inviting the general managers of every store to a centralized training in 2013.
Thompson says, "We found out that we could for the exact same cost, fly every general manager in our company to our headquarters for a week of training, as we could spend having all these trainers traveling all over the country to conduct workshops in hotel rooms and the back of stores."
About 50 percent of the general managers attended that first training, which set up a natural A/B Test. Thompson and his department later learned that over the course of the following year, the stores whose managers attended the training contributed $2 million more to the company's bottom line than the stores whose managers didn't attend.
The company is currently launching a new online learning platform, based on a Learn-Test-Do methodology. Employees take a 15-minute online course, pass a test, and then practice their new skill at work. When they feel ready to be observed, they click a button and their manager receives a notification that it's time to observe the employee. The manager observes and submits his or her observations via the LMS.
Related reading: Design Guidelines for Next-Level Educators
Instructional design takeaways
Other training programs can learn several lessons in instructional design from the the Advance Auto Parts experience. For example:
Stakeholders must see themselves in your training:

It's important for team members to recognize themselves, and their situation at work, in training materials, says Thompson: "We're very careful about buying off-the-shelf content, because if it doesn't look and sound and feel like us, people dismiss it."
Your learning platform matters:

Online learning is about both the content and the experience of the elearning itself. Many of Advance Auto Parts employees are used to learning on platforms like YouTube, and training content must compete with that. "The experience will prevent them from learning the information if you don't have a good learning experience," he says.

Keep supervisors involved in e-learning:

When most organizations start an elearning program, says Thompson, they make the mistake of taking the responsibility of training the team away from the managers. By making an effort to keep the managers involved in elearning (having them observe and evaluate a task, for example) online learning is reinforced in person. "You need to keep the manager involved," Thompson explains. "They are responsible for training their team, not the computer."
{{cta|https://resources.schoolkeep.com/training-framework|https://uberflip.cdntwrk.com/files/aHViPTYzNjYzJmNtZD1pdGVtZWRpdG9yaW1hZ2UmZmlsZW5hbWU9aXRlbWVkaXRvcmltYWdlXzU4NjQxNDUwZjI5NmMucG5nJnZlcnNpb249MDAwMCZzaWc9M2FhY2QxNzllZTY3MDZlMmI0ZTZhZmZkNWE5NGE5ZjA%253D}}