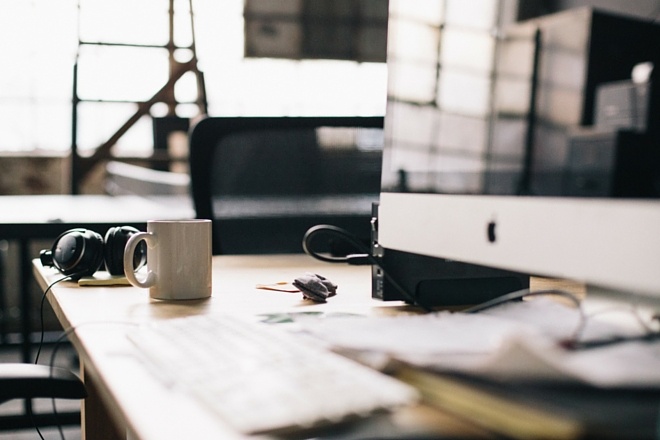 Two-sided markets is not a new term in the field of economics. It describes a platform with two distinguished user groups that share network benefits. With the reducing information cost that has accompanied the increasing accessibility of the internet in the past decade, modern companies have leveraged these efficiencies to revolutionize the concept.
In 2008, people were no longer confined to hotel room accommodations and continental breakfasts with the launch of Airbnb. Less than a year later, Uber reinvented the notion of personal drivers and hailing cabs, nearly turning the taxi industry on its head. Chores and personal projects became a breeze in 2009 as Thumbtack connected the public with experienced professionals who do everything from cleaning carpets to teaching yoga. As the first decade of the new millennium came and went, these modern businesses showed no signs of slowing down. Instacart, Blue Apron, and Etsy are just a few who have joined the billion-dollar club in recent years. By 2025, the two-sided or "sharing economy" market is projected to hit $335 billion.
Newer companies such as Airbnb and Uber typically come to mind when discussing modern business models. However, two-sided markets encompass a tapestry of other companies. Companies like Ebay and Amazon, for example, provide a platform for their associates and client-partners (those who sell products on their website) as well as to the people who purchase the products.
Meanwhile, companies such as Google, Facebook and Twitter serve as both a market platform as well as a platform for advertisers. These companies are proof of the highly sustainable, profitable nature of two-sided markets when successfully operated.
Aside from the economical similarities of the aforementioned companies, there's another driving force that connects them, and it's critical to their scalability and revenue. That essential piece is the consumer experience. Whether you are TaskRabbit or Instagram, your bottom line is contingent upon the satisfaction of the consumer. The best brands are built upon an infrastructure of value and quality. When delivered consistently, your consumers' thanks will be reflected in your company's growth; while poor consumer experiences can result in less demand, lower revenue, and a declining bottom line.
The difficult part of running a two-sided market company is the tremendous task of training your people to consistently deliver on what your brand promises. How does Blue Apron ensure ingredients are properly packaged and safely shipped to each door? How can Facebook control the quality of the ads displayed on its platform? Though the details may differ from company to company, content leveraged to train online (whether it's mandatory or voluntary) is sure to be key to these business' operations.
At SchoolKeep, we work with top innovative companies who recognize the value of training in order to create a consistent consumer experience through their modern workforce. For some, the first questions they have for us are typically about how to get started with online training. And though there are no strict rules for effective training, we've found that the most successful companies have taken the following steps to build their training from the ground up.
1. Start with a plan
Every successful online training program began with a plan. This does not necessarily mean all the details must be filled in, but rather that there are goals in place and ideas for how training can accomplish those goals. Start by identifying the department or company goals, then drill down to the goals of the training. For example, if your department goal is to gain more active users and you know that your users are dropping off when setting up their profiles, an appropriate training goal would be to make profile setup more comprehensible.
Once you have your goals established, decide on how you'll measure success in your training. More importantly, how will those success metrics be tied to larger business goals? Working from the example above, a training success metric could be the number of users who complete the training. Those analytics can then be compared to the number of users who become active after the training has been implemented. This helps you to determine the effectiveness of your training and share it with the stakeholders in your company.
At this stage, start exploring options for training platforms if you haven't already. The analytics offered by your chosen training platform may inform the decisions you make starting with this first step. Selecting a platform early could prevent you from having to rework some of this later.
2. Leverage existing content
The idea of building an online training program may sound daunting, but it doesn't have to be. Let's take a step back from the term "program" and start with a single training. Pick one training topic that is of the highest priority for you to deliver at this moment. Next, consider how you've trained your users on this topic thus far. Any training content that is currently in a digital format, or can be turned into a digital format, can be used in your first training module. This includes everything from a training manual PDF to a recorded webinar. If you currently engage in live workshops, simply have a videographer record your next session and use it as your online content.
With your content available, chunk and organize it into digestible "activities". Each activity should take around 5 minutes for the user to complete. If you have a 12 page PDF, consider that the average person takes 2 minutes to read a page of content. With the 5-minute rule in mind, you'll be dividing the 12 page PDF into four 3-page PDFs, each serving as its own activity. If you have a 20 minute video, you should break it up into four 5-minute mini videos. The idea of "chunking" caters to the attention span of the modern learner and maximizes engagement levels.
Related reading: A Repeatable Guide to Building Effective Learning Content
The last step in working with your content is to organize the activities into comprehensible sections. Sections serve as folders for categorizing the activities. For example, you may have one section on Profile Setup that contains activities on selecting a good photo and linking to social accounts. Using this training module structure, build the content in your selected training platform.
Keep in mind that at this stage, "done is better than perfect". We will expand on why this is important later.
3. Prioritize the user flow
A key piece of effective training is ensuring your users actually take it. In order to do this, the training must be easily accessible. That means the flow from when the user receives the training module link, to when they see the content, should require as few clicks as possible. Whichever training platform you choose, make sure they offer some type of single sign-on (SSO) or URL authentication capabilities for streamlined user access.
Inside of your training experience (the interface where the content is displayed), ensure first that your brand is reflected in a seamless manner. That is, the training experience should be customizable to look and feel like your website or product. As brand integrity sits at the forefront of why you're implementing online training, it is crucial to preserve it in your training. Treat it as you would any other piece of collateral or asset you send out on behalf of your brand.
In addition to ease of use and branding, don't forget to test the usability of the user flow within the platform. Is it clear where the user should navigate next? Are links and buttons easy to find? Is the language comprehensible to your users? Onboarding is already a place where you can see dropoff of potential users. Making this as easy possible is critical to keeping everyone who comes into your training in your onboarding funnel. The training platform you select should allow for a highly usable, frictionless training experience.
4. Track metrics and feedback
Now that you have all of the fundamental pieces in place, it's time to launch to your pilot. You can start with an internal team or a small sample of your target audience. In any case, once you do get to testing with your target audience (your users, on-demand workforce, client-partners, etc.) remember to revisit the success metrics you defined previously. Make sure you are set-up to pull the success metrics reports you need from your training platform.
Related reading: How to Measure the Success of your Online Courses with Learning Analytics
Just as important as the quantitative data you'll receive from the success metrics reports, will be the qualitative feedback from your users. Using voluntary surveys that include brief, direct questions is a great way to collect this type of feedback while limiting friction. Questions focused on the content topics, media format and module structure are excellent in determining what your users liked or disliked about your training and create an outlet for them to communicate their preferences. This intel is invaluable in building your online training program and is the reason why perfecting your training is unnecessary in the beginning. The feedback you elicit will allow you to truly customize and tailor your training to your target audience, making it highly successful in achieving your defined outcome.
5. Iterate and improve
At this stage, you have everything you need to create a powerful online training program. Defined goals and objectives are in place; you have laid the foundation for your training by familiarizing yourself with methods for chunking and structuring training modules; your training platform is optimized for ease of use, branding and usability; and you have the reporting capabilities at your disposal for measuring success and eliciting feedback.
Even so, managing online training is an ongoing process. It requires constantly learning from your users and updating and maintaining your content to fit their needs. From here, your content will only become more rich, meaningful and effective in achieving your specific goals. With the right training platform partner, this process can be partially automated and fully scalable. You should see your support costs decrease as your training completion rates increase, making the investment in resources beneficial for your users, team and business.
Ready to get started?
​
{{cta|https://resources.schoolkeep.com/training-framework|https://uberflip.cdntwrk.com/files/aHViPTYzNjYzJmNtZD1pdGVtZWRpdG9yaW1hZ2UmZmlsZW5hbWU9aXRlbWVkaXRvcmltYWdlXzU4NjQxNDUwZjI5NmMucG5nJnZlcnNpb249MDAwMCZzaWc9M2FhY2QxNzllZTY3MDZlMmI0ZTZhZmZkNWE5NGE5ZjA%253D}}