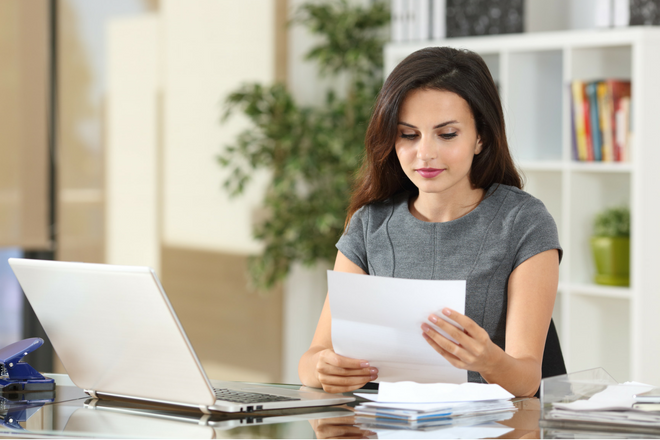 Anyone who works in online education or has been tasked to develop an online learning program for their company or customers has likely encountered the term "SCORM" or "SCORM compliance". Unless they possess deep technical knowledge of the software behind the online content creation and learning management systems (LMS), they've probably (and understandbly) felt a bit confused by this odd-sounding acronym. What does it mean? How important is it?
Editor's note - This is the first of a 3-part series. Be sure to check out:
What is SCORM?
SCORM is an acronym that stands for Sharable Content Object Reference Model. The Sharable Content Object part of the term refers to the units of online learning material the LMS intends to impart to learners. In essence, the "SCOs" are the building blocks of digital instruction.
An online course will be made up of "assets" such as an HTML page, image, audio file, or Flash-based quiz saved as an .swf file. Those assets are then aggregated into a set of SCOs for specific instructions on a certain topic, such as management techniques. The LMS then links all those assets in a logical learning pathway to create a course.
The Reference Model part of the acronym means there is an industry-wide standard governing how the instructional content and the LMS interact and connect, and that's what makes SCORM compliance especially valuable.
Simply put, it's a standard that ensures instructional content will link with and appear correclty within the LMS if both are SCORM-compliant. Therefore, if a LMS provider touts its product as SCORM compliant, you're assured the LMS you've selected integrates with the SCORM-compliant content creation platform used to develop the lessons.
When did SCORM start?
In the mid-90s, several government agencies latched onto elearning as a way to train workers in different departments. However, each agency developed its own content and proprietary LMS, which led to a disjointed and haphazard educational effort.
So in 1999, the Department of Defense, under an executive order from President Clinton, established the Advanced Distributed Learning (ADL) research group to develop a set of standards so content creation tools and an LMS could "speak to" one another and operate in unison. ADL devised those guidelines, which eventually formed the basis for SCORM.
Related reading: You Got This: Easy Video Creation Tools for Online Courses
Still operating today, ADL oversaw subsequent iterations of SCORM. Current content creation tools and LMS are typically categorized as SCORM 1.2 and 2004 compliant, or SCORM 1.2/2004 for short.
Who uses SCORM?
Primarily, programmers follow SCORM guidelines when developing code for elearning software so all products can operate in concert. It does not shape instructional design or the educational content but is a purely technical roadmap.
In that regard, SCORM's technical specifications address:
Content Packaging: SCORM recommends content be delivered in a self-contained directory or ZIP file. This Package Interchange File (PIF) is always named with an XML at its root.
Run time: Under SCORM guidelines, content must launch in a web browser, either as a new window or a frameset. Once launched, an algorithm locates the ECMAScript (JavaScript) API (application program interface) provided by the LMS. That API, in turn, facilities the exchange of data with the LMS.
Sequencing: This component deals with how the user navigates through the courses, or SCOs. Governed by XML, sequencing:
directs how the user moves through the LMS by following certain actions, such as hitting a previous/next button or flowing through a navigable table of contents.

specifies which activities must be completed before the user advances to the next step.

weights some sections of the instruction more than others when the final score or ranking is tallied.

selects on a random basis a different subset of available SCOs to be delivered on each new attempt (to enable test banking, for instance).

returns the user to material not previously mastered.
The future of SCORM: Tin Can API
Recognizing that learning happens anywhere and in a variety of online and offline formats, Tin Can API gathers the data on those experiences, which is why it's sometimes referred to as Experience API or xAPI. ADL also oversees Tin Can API.
Imagine a learner participates in instruction via social learning, simulations, offline learning, collaborative learning or on a mobile device. Those events are then logged as statements ("I did this.") in a Learning Record Store (LRS).
Statements made in one LRS can be shared with another. A LRS plays on its own, or can work within an LMS. Tin Can API enables those statements to be sent from any device, such as a smartphone, game or simulation (such as practicing CPR on a dummy), and doesn't require a constant network connection.
Not using SCORM-compliant software carries some disadvantages. For example, in a non-SCORM software, learner progress cannot be properly tracked because quiz scores are not charted.
Without SCORM, content creation tools and learning management systems would be unable to communicate. SCORM compliance assures companies that content creation tools and LMS work together to create an optimal instructional experience.
{{cta|https://resources.schoolkeep.com/ebooks/lms-buying-guide-2|https://uberflip.cdntwrk.com/files/aHViPTYzNjYzJmNtZD1pdGVtZWRpdG9yaW1hZ2UmZmlsZW5hbWU9aXRlbWVkaXRvcmltYWdlXzU4NWFhZjk1Nzg3ZjkucG5nJnZlcnNpb249MDAwMCZzaWc9ZWZiZjFhMjYxOTNiOTQ5OGNhN2U5MTdlMGVmNTBmMWE%253D}}