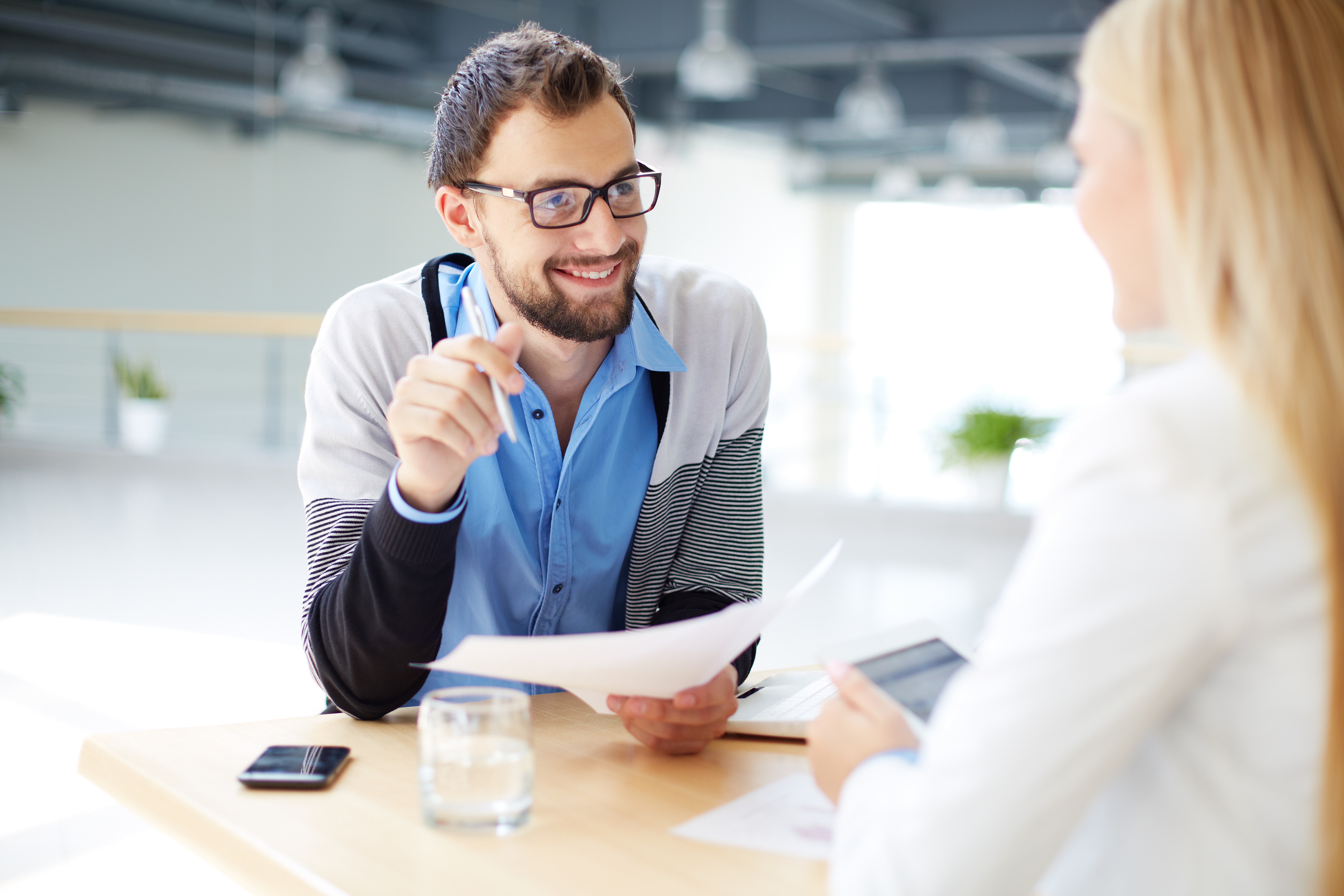 As work environments become more complex and dynamic, companies recognize how critical it is to train employees to keep that competitive edge. Having the right person in the role of training manager is vital to the success of the training program. To make the right hire, it's necessary to first define the responsibilities you envision for this role and then use those to build a solid training manager job description.
Related reading: The 5 Pillars of Training Excellence for Fast-Growing Startups
Defining the training manager role
The training manager oversees a staff of training and development specialists and is sometimes titled "training and development manager." Although most managers oversee staff who produce and deliver training, in smaller organizations the manager will also conduct training courses. Training managers help with onboarding new employees by coordinating orientation meetings and on-the-job training.
The ideal candidate needs a combination of education and related work experience in the training field. The job typically requires a bachelor's degree, but some positions may require a master's degree.
Long term strategic planning and executive reporting on the training program typically falls to the training director. But the training manager, who reports to the training director, has the fun job. He or she gets to create and innovate and work with people. If you've spent time around trainers, you know they are often the outgoing type — extroverts who thrive on working with people, in front of the classroom or online in a webinar.
A substantial part of this position is to manage relationships throughout the company as well as the training manager's own team. So looking for the right person who can develop and maintain effective working relationships is critical.
You want to hire an enthusiastic training manager who is motivated and has a passion for helping people learn new skills and knowledge. They should bring creativity and innovation to the job and should have a proven track record of being able to design and deliver educational content that is engaging. The training manager will work with their team to deliver courses that learners will love.
Training managers need to have strong public speaking and written skills. Because they are giving presentations and training employees. Equally, they should have good teaching skills and be patient with learners.
The training manager may also have responsibility for managing a department's day-to-day budget, while the training director will plan for the annual training budget. And lastly, because technology plays such a huge role in training, both in-classroom and online, the training manager should be very proficient with multiple products such as the Microsoft Office suite of tools, Adobe products, learning management systems and elearning products.
Related reading: Modern Talent Management Requires Modern Workforce Training
Now that we understand the role of training manager, let's take a look at what we need to include in a clear and concise training manager job description.
A sample training manager job description
The training manager is responsible for creating and implementing training programs to improve skills and productivity in the workforce.
The training manager also provides training programs to further career development and grow key talent in the organization.
They are responsible for managing a team of specialists, providing coaching, mentoring and effective feedback on performance. The research new training techniques and recommend enhancements to existing training programs.
This position is responsible for the logistics of the training program including venue, registration, attendee, vendor and budget management.
Responsibilities
Develop, implement and monitor training programs.

Evaluate needs of the company and align training with the organization's strategic plans.

Create brochures, training materials, presentations and multimedia visual aids.

Oversee the creation of online learning modules.

Manage logistics, including event registration, attendee management, meeting room scheduling, audio-visual equipment and other resources needed.

Create testing and evaluation processes to measure learner progress.

Source consultants, content suppliers and partners for training programs.

Negotiate cost-effective contracts for resources such as venues, trainers and course content.

Build and manage infrastructure to support the annual training program.

Evaluate the effectiveness of training programs and instructors.

Assist with developing strategic plans to address the organization's long-term training and career development needs.

Supervise, coach and mentor staff.

Collaborate with other departmental heads to define training needs and skills gaps.
Requirements
Bachelor's degree in business, management, education or related field.

5+ years managing training programs.

Advanced understanding of instructional design methodologies.

Experience with learning management and elearning systems.

Proven ability to conduct training needs assessments with key stakeholders.

Proven ability to develop training curriculum and deliver effective and satisfying learning experiences.

Excellent written and presentation skills.

Experience with coaching and mentoring team members.

Skills in and experience with technology platforms for training, distance learning and collaboration.
Although we haven't listed any specific LMS, course creation or eLearning product names here, you'll want to be sure to look for candidates that already have experience with your technology stack, which can be listed under requirements in your training manager job description.
As you know, training enhances your company's productivity if you invest in and manage it carefully by developing skills and, most importantly, building loyalty to the organization. Continuous training, particularly in fields that are constantly changing, keeps employees on the cutting edge of industry developments. Crafting a clear job description for your next training manager is a critical first step.
{{cta|https://resources.schoolkeep.com/ebooks/lms-buying-guide-2|https://uberflip.cdntwrk.com/files/aHViPTYzNjYzJmNtZD1pdGVtZWRpdG9yaW1hZ2UmZmlsZW5hbWU9aXRlbWVkaXRvcmltYWdlXzU4NWFhZjk1Nzg3ZjkucG5nJnZlcnNpb249MDAwMCZzaWc9ZWZiZjFhMjYxOTNiOTQ5OGNhN2U5MTdlMGVmNTBmMWE%253D}}