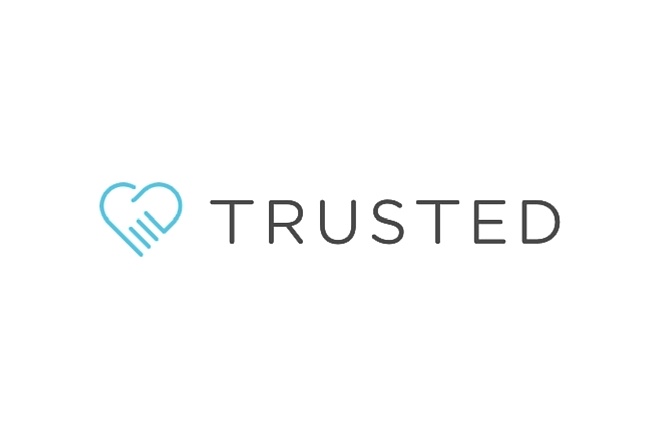 While most companies in the on-demand economy use contractors to provide services, child care marketplace company Trusted, based in San Francisco, is trying something different. From their launch last June, they've brought on their service providers as W2 employees.
The current child care marketplace is very open, says co-founder Anand Iyer. Parents generally find caregivers through friends, through religious establishments or online. Establishing a good relationship is crucial for both parties, yet doing so is tough without training or employment standards.
"As parents," says Iyer, "we aren't necessarily good managers of our caregivers. There's no rule book that exists for that and no one's taught you how to do that. Conversely, for caregivers, who is helping them up-level themselves?"
Related reading: How Sharing Economy Companies Are Embedding Provider Training Into Their Platforms
That need to provide accountability, training and trust is one reason Trusted decided to bring their caregivers on as employees. "Our hope is to give parents a better way to find care providers and to help our caregivers build acumen, grow in their profession and build their skill set around care-giving at large," says Iyer. "We feel the best way to do this is to find the best quality caregivers and to keep them on the platform for as long as possible."
For Trusted, this focus on the success of their providers is a crucial part of their on-demand business model.
Provider success leads to provider retention – and consumer confidence
Trusted started with a firm foundation of market research to understand what needs existed in the child care space. Iyer himself spoke with hundreds of parents and conducted online surveys to understand the demand side. On the supply side, Iyer and his team interviewed caretakers to understand what motivates them, what drives them to stay with a family and what inadequacies they felt existed in the marketplace today.
The word trust "kept coming up with every single survey we did," Iyer says. "And not just from parents but also from providers. These can be really scary situations for them, too."
By bringing on providers as W2 employees, Trusted is able to give them the training and tools they need to ensure they're successful on the platform. This training reassures parents while at the same time demonstrating to providers that Trusted has their back.
"We learned that employing our providers and doing whatever we can to make them feel like they're growing with the company is the best way to ensure they're going to be successful," says Iyer.
Related reading: Online Instructional Design Spotlight: The Advance Auto Parts Story
Investing in provider success
Trusted is building a community of caregivers by helping them build their skill sets and advance in their careers. The company is investing in these providers in several ways:
Onboarding & training:

Trusted has an intricate process to onboard new providers, including in-person interviews and ongoing training. Scenario-based training, CPR certifications and ongoing coaching and skills building with an on-staff Registered Nurse are all part of the training process. This level of thoroughness wouldn't be possible with contract workers.
Ongoing education:

Trusted encourages providers to develop their skill sets outside of their work by offering a tuition reimbursement program. The company will reimburse providers up to $5,520 a year for college tuition.
Communication:

Consistent, transparent communication between providers and the company is achieved by a group chat platform. "They have 24/7 access to us," says Iyer, "and they have the ability to chat with each other and learn from each other as well."
Town hall meetings:

Trusted actively seeks feedback from providers through town hall meetings. Here, Iyer says, the company has been able to learn what providers experience in the field, where to invest in the platform and how they can better support providers.
Growth within the company:

Several of Trusted's initial providers have reached out to the company to seek further career opportunities. Iyer gives the example of a woman who moved from being a provider into a role helping to onboarding new providers. "A part of that promotion is giving her equity and making her a core part of the company," Iyer says.
A focus on KPIs that matter
Investing in provider success not only builds the relationships between Trusted's providers and their customers, it also increases provider retention within the company — and retention is the biggest KPI Trusted measures.
"We also measure things like the amount of available hours a provider has, how liquid that provider is, how responsive she is in a booking when parents reach out to her and things of that nature," says Iyer. "But more importantly, it's about how they can become good trusted employees."
This metric is especially important to Trusted because they're not simply trying to build a platform that matches service providers with customers — they're attempting to improve the childcare industry.
"The idea was that we really want to build a company that's investing in providing better child care," says Iyer. To do that, Trusted is choosing to invest in the people who can deliver that better child care as employees.
The best data point of all? June 1 was the one-year anniversary of their launch and several of the first caregivers they hired — their "provider zeros" — are still with the company. "That's giving me goosebumps," says Iyer.
{{cta|https://resources.schoolkeep.com/training-framework|https://uberflip.cdntwrk.com/files/aHViPTYzNjYzJmNtZD1pdGVtZWRpdG9yaW1hZ2UmZmlsZW5hbWU9aXRlbWVkaXRvcmltYWdlXzU4NjQxNDUwZjI5NmMucG5nJnZlcnNpb249MDAwMCZzaWc9M2FhY2QxNzllZTY3MDZlMmI0ZTZhZmZkNWE5NGE5ZjA%253D}}